14 March 2020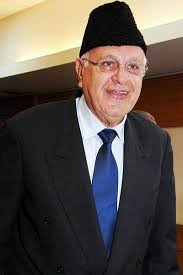 After being detained for 7 months, Kashmiri independence leader, Farooq Abdullah, has been released by Indian authorities.
Abdullah had served as the chief minister three times and had a seat in parliament. He was detained on 5 August following the implementation of Article 370, which revoked the autonomy of Kashmir and Jammu.  Abdullah was initially detained under the controversial Public Safety Act (PSA) which permits India to detain a person for up to two years without bail. He was released on Friday following an order from Kashmir's home secretary, Shaleen Kabra.
Speaking to reporters Abdullah said;
"This freedom will be complete when all leaders are released. I hope the government of India will take action to release everyone," he added. He, however, refused to answer any political questions.
Al Jazeera notes that Abdullah's son, Omar Abdullah, who had also served as a chief minister, is currently detained by Indian authorities. Al Jazeera further notes that he was likely released due to his poor health.
Earlier this month India restored internet back to the region.
Read more at Al Jazeera.