07 October 2019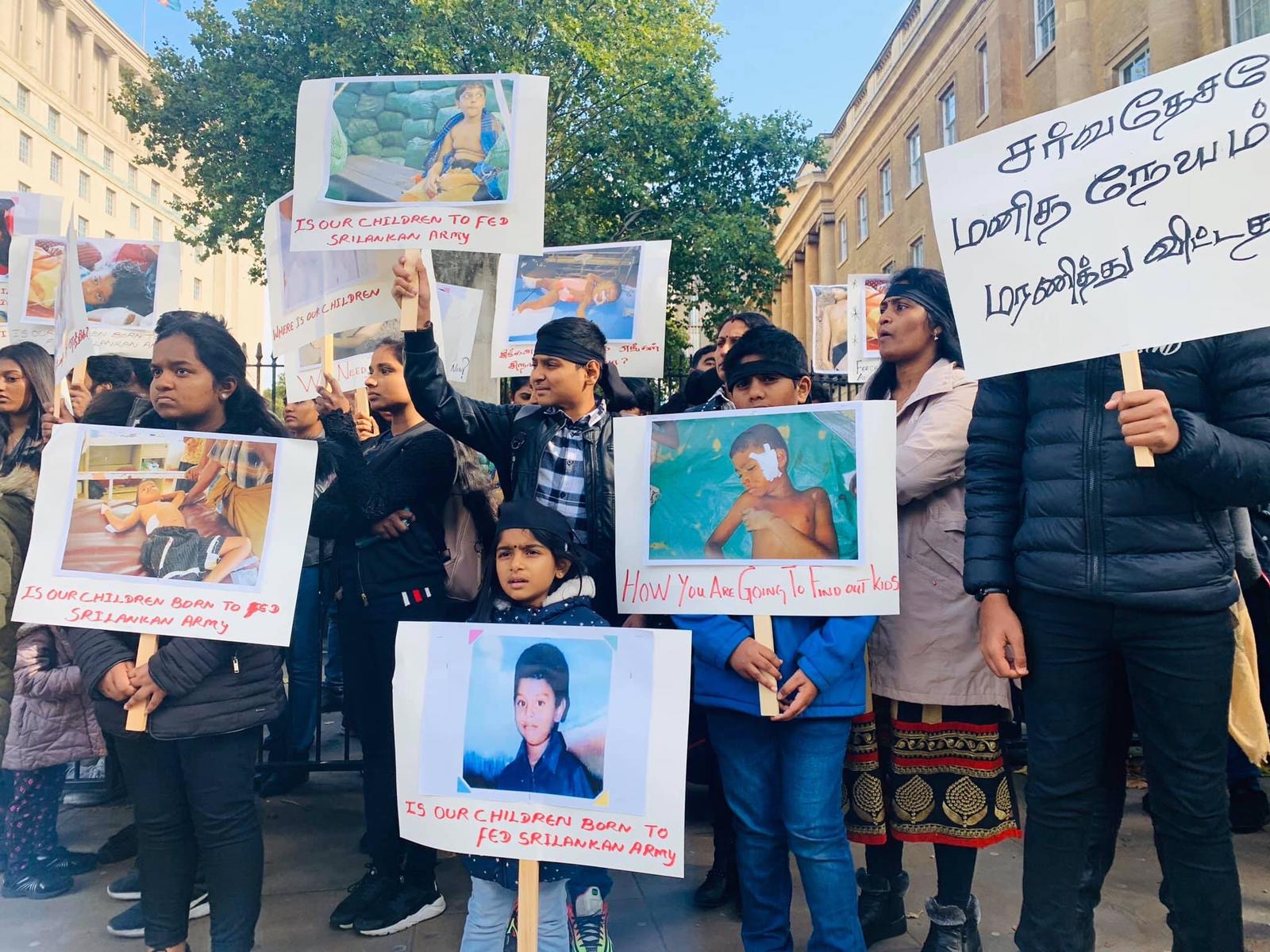 Hundreds of Tamils gathered outside Downing Street on Sunday, to call on the British government to take action on Sri Lanka over the forcible disappearance of Tamil children.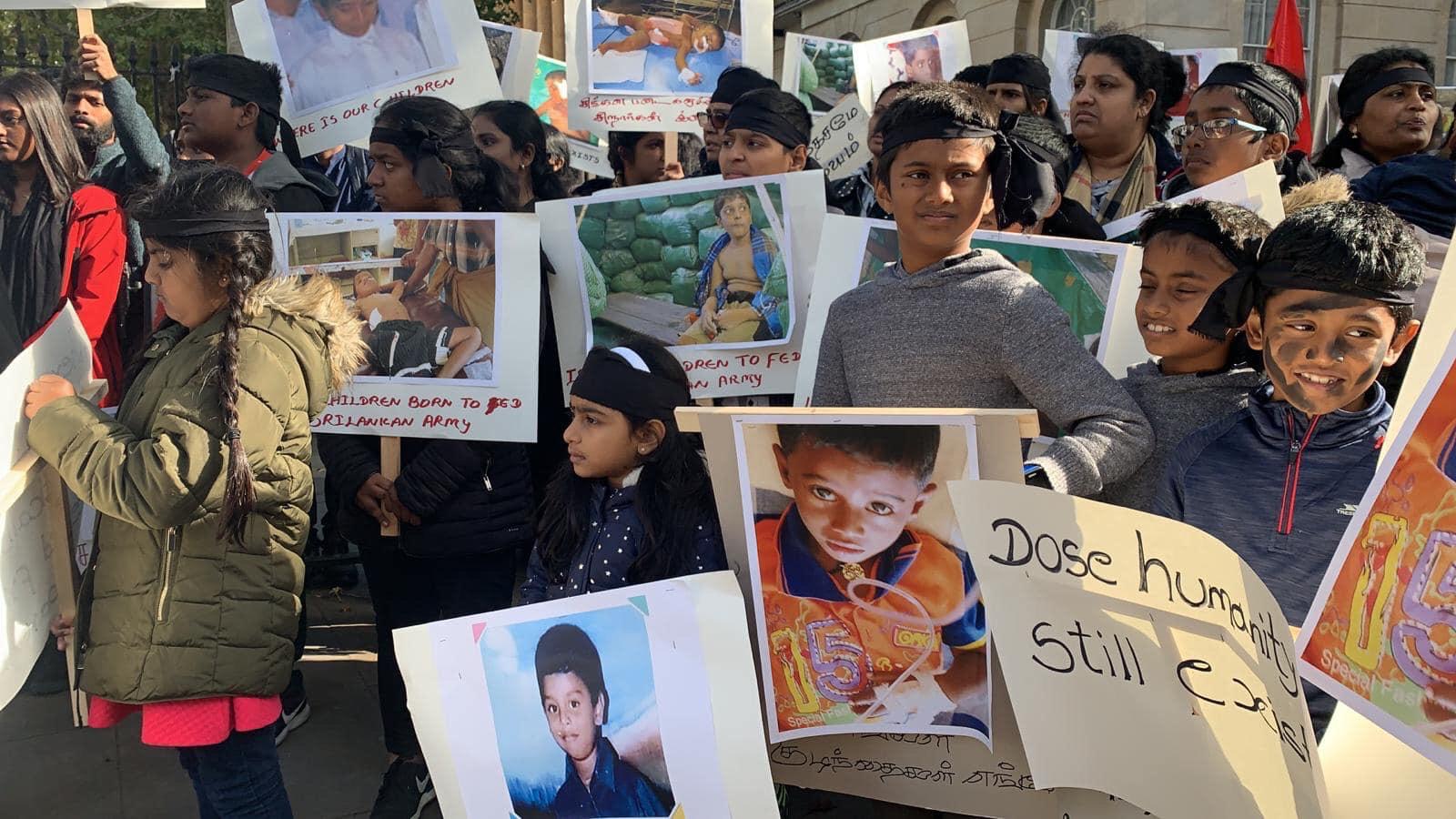 Tens of thousands of Tamils have been forcibly disappeared by Sri Lankan state forces, including hundreds in the final days of the armed conflict in 2009. Amongst those who surrendered to the Sri Lankan military with their families where several young children.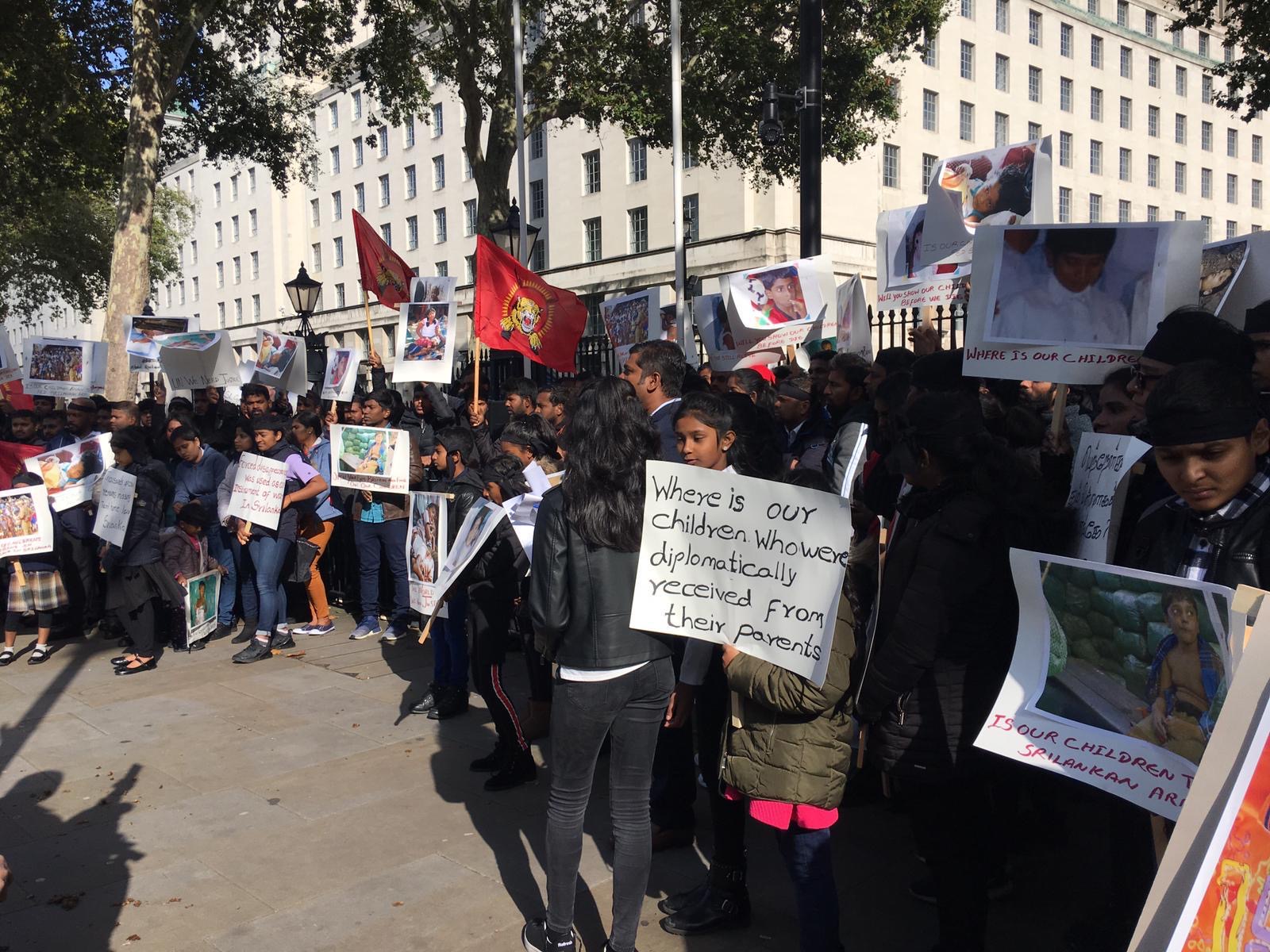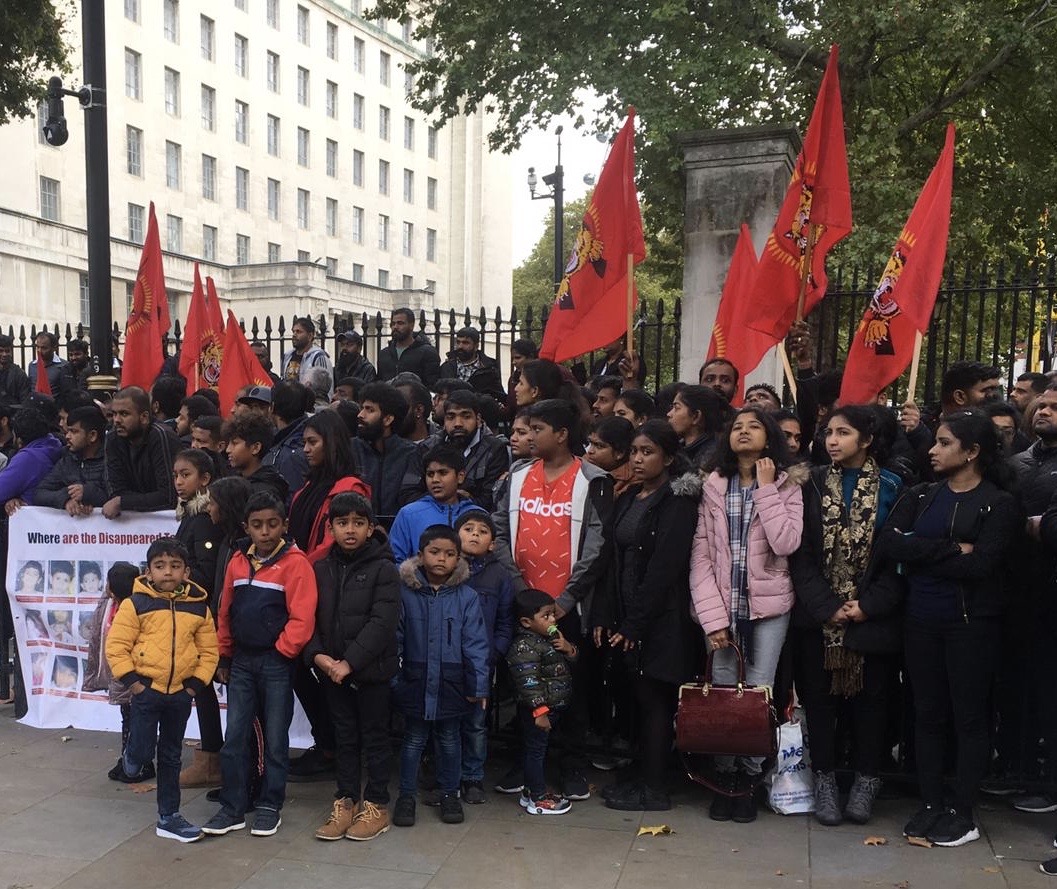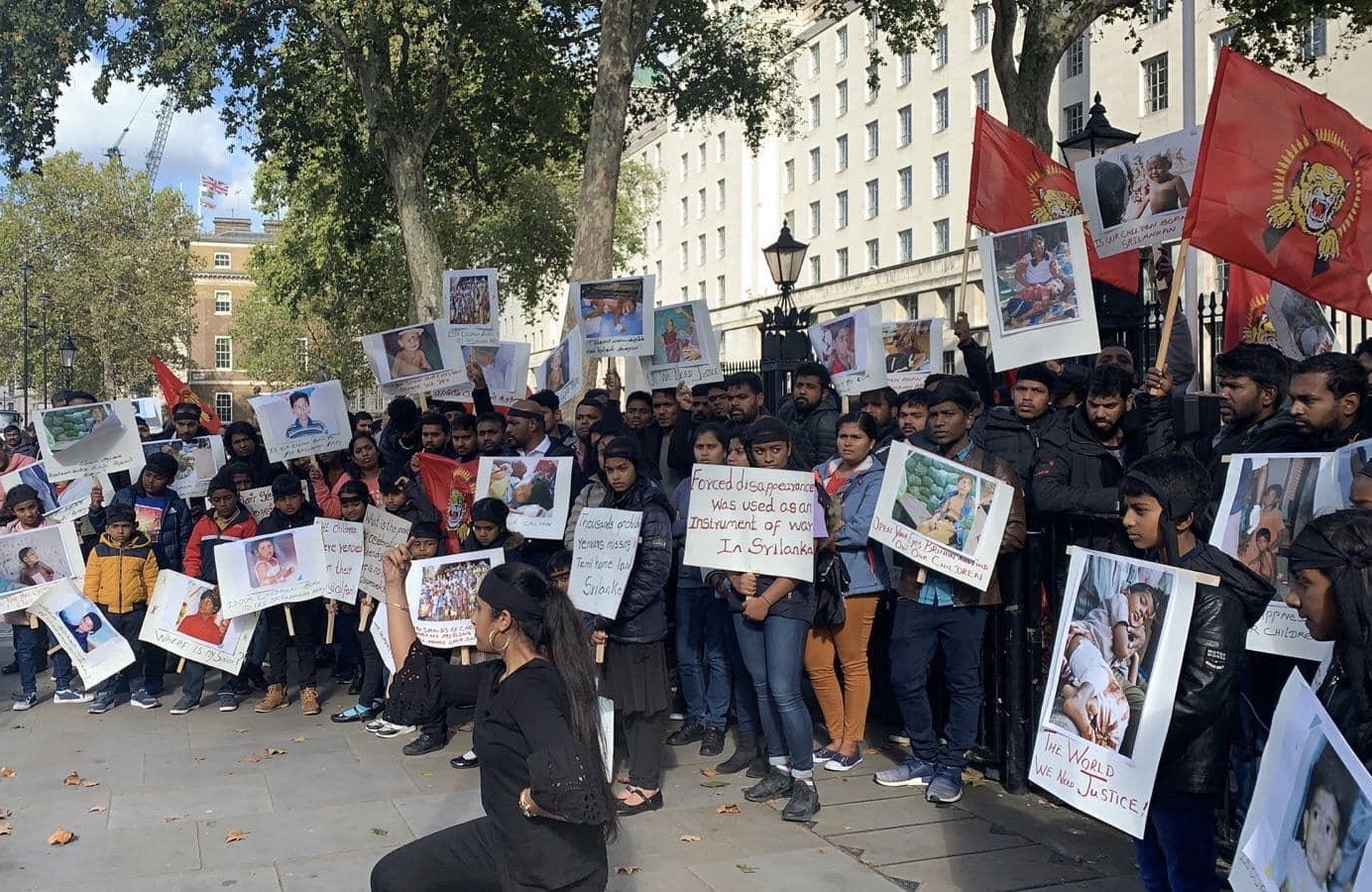 Protestors in London called on British authorities to ensure that action was taken to help find the whereabouts of those disappeared loved ones, and punish those responsible.
Siobhain McDonagh, Labour MP addressed the protestors, telling them "I know how strongly you feel" and pledged to help the community in their struggle for justice.
As British Tamils in London carried out their protests, Tamil families of the disappeared continued their protest in the North-East, calling for international intervention to help locate their forcibly disappeared loved ones. Their struggle, which has resulted in street protests across the Tamil homeland, has gone on for more than 950 days.