23 June 2019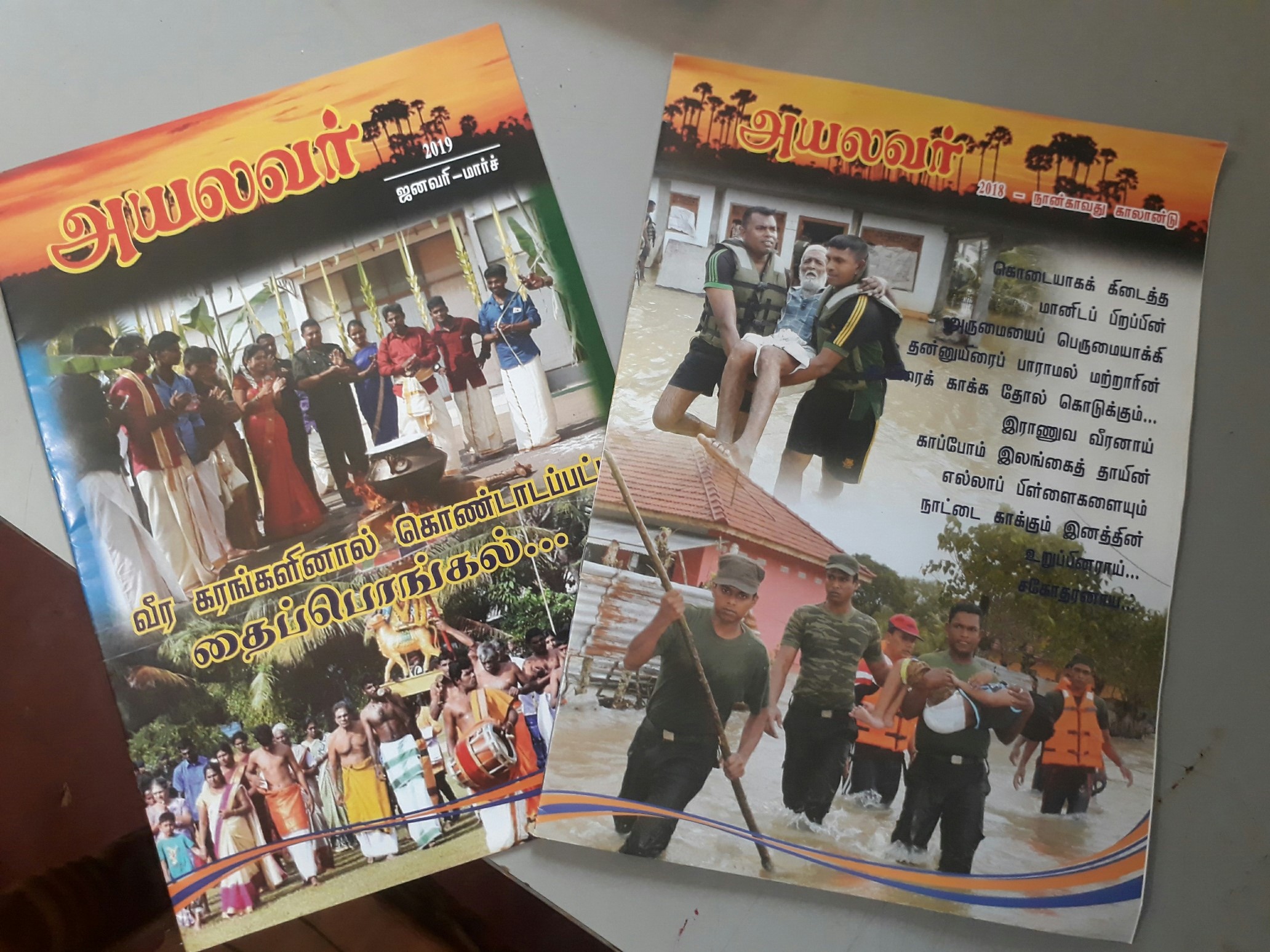 The Sri Lankan army was seen distributing its magazine praising its activities in the Northern province, to schools in Mullaitivu this week. 
Military personnel were seen standing by school gates, handing out the magazine to teachers, instructing them to hand them over to students. 
"The articles and photographs in the magazine justify the continuation of militarisation in the North-East," one Mullaitivu teacher told Tamil Guardian anonymously.