25 February 2020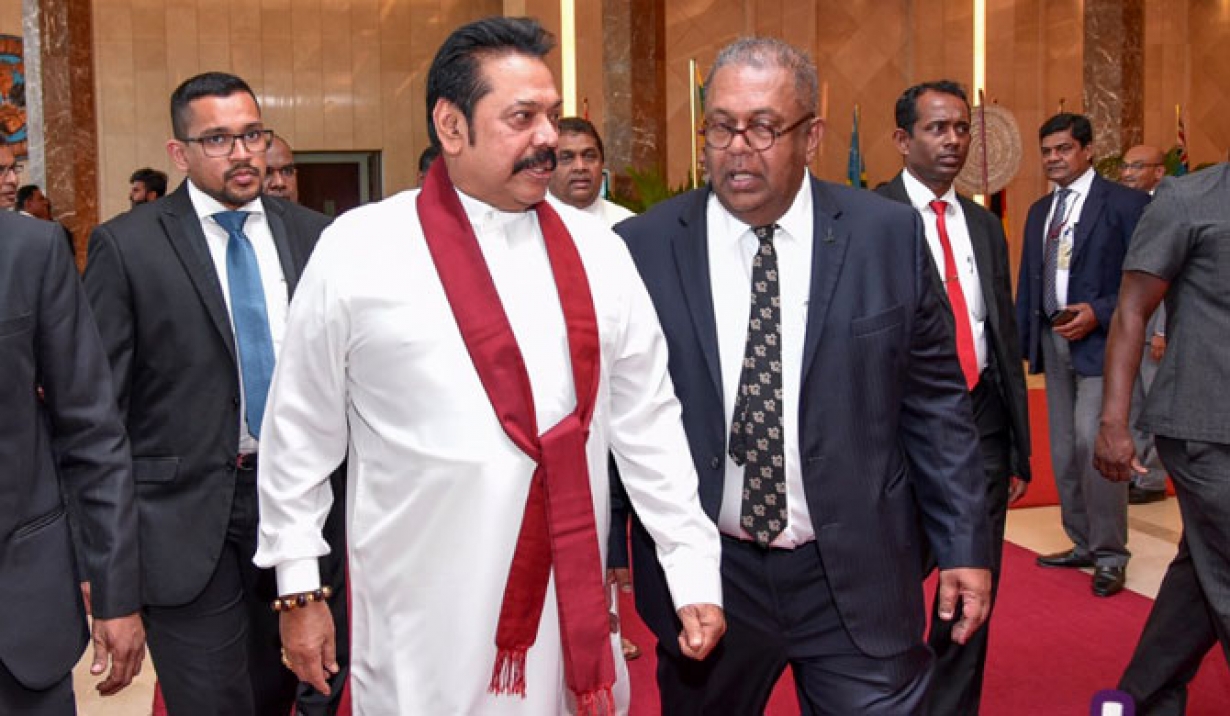 Sri Lanka's former foreign minister Mangala Samaraweera claimed his regime saved current prime minister Mahinda Rajapaksa from the "electric chair" and "saved" Sri Lankan soldiers from international prosecution, as he addressed parliament last week.
News First reported Samaraweera telling parliament that the former regime's decision to co-sponsor a resolution at the UN Human Rights Council "saved Mahinda Rajapaksa from the electric chair".
Economy Next reported that the former foreign minister added co-sponsorship "stopped international investigations against the brave soldiers who fought the war and their leaders".
"We said at the Geneva convention that we do not want foreigners to investigate on our country and that we can do our own investigations," Samaraweera reportedly told lawmakers. "Through that we were able to divert international attention from the issue."
His remarks come as the Sri Lankan cabinet approved a move to withdraw from co-sponsorship of the resolution, which mandates a hybrid accountability mechanism to prosecute those responsible for mass atrocities. Tens of thousands of Tamil civilians were killed by a Sri Lankan military offensive more than a decade ago, but no one has been held accountable.
Samaraweera has previously criticised Rajapaksa, accusing him of branding Sri Lankan soldiers as "war criminals" and of making "secret deals" with the LTTE and the Tamil diaspora. He has also persistently claimed that his regime's actions have saved Sri Lankan soldiers, "restored military honour" and halted international action.
See more below.
Samaraweera also has a long history in southern politics, having previously served as foreign minister under Rajapaksa.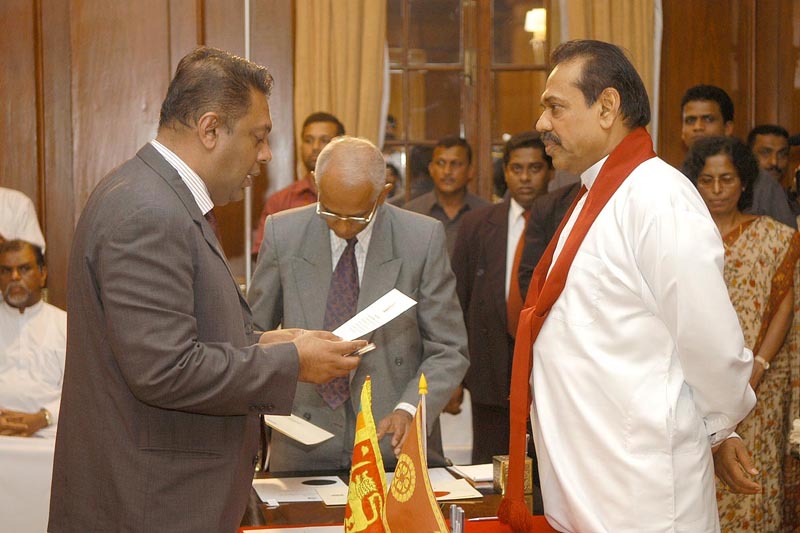 He started as the Sri Lanka Freedom Party's chief organiser for Matara in 1983 and Assistant Secretary of the SLFP Coordinating Secretary of the Mother's Front.
As a leading member of the SLFP, Samaraweera also participated in several Sinhala nationalist rallies, including a 2003 demonstration alongside Mahinda Rajapaksa that marched against the "betrayal of Sinhala nation" by signing a ceasefire with the LTTE.
He was an aide of then Sri Lankan president Chandrika Kumaratunga, when he lashed out at Norwegian peace brokers claiming they had "not shown any sensitivity to the feelings of Sri Lankans".
"Of course we can't expect anything better from a nation of salmon-eaters who turned into international busybodies," he added.
He then rose to the post of Mahinda Rajapaksa's foreign secretary as the Sri Lankan military began a massive military offensive that killed tens of thousands of Tamils.
Samaraweera also spoke out against peace monitors from the Sri Lankan Monitoring Mission (SLMM) who stated that Sri Lankan security forces were responsible for the murder of 17 ACF aid workers in Muttur. 
"I am not calling him [SLMM] a liar, but I am calling it a very, very irresponsible statement," he said in an interview with the BBC.