The British minister for Asia and the Pacific met with the Sri Lankan government-appointed governor of the Northern Province during his trip to Jaffna on Friday.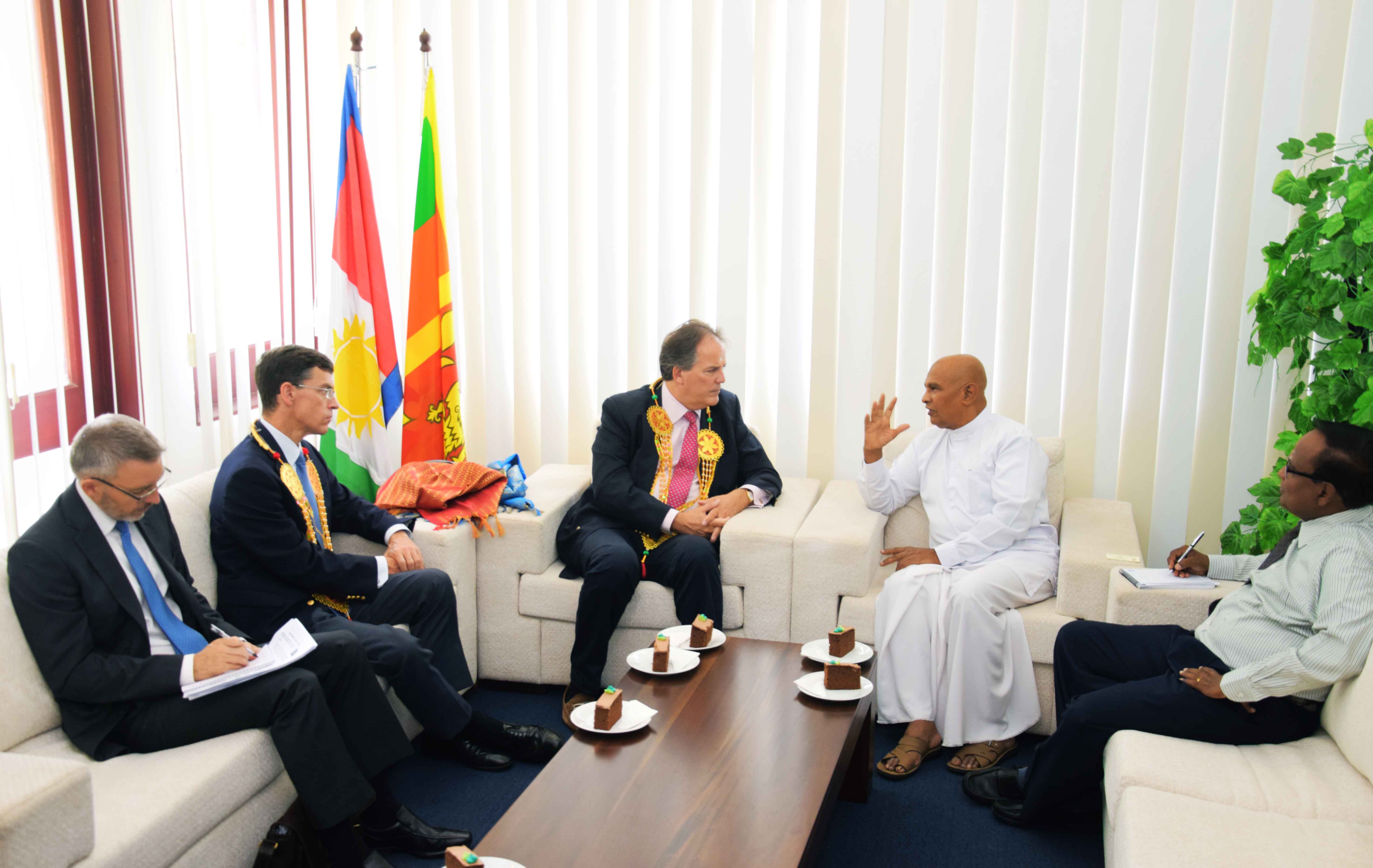 The minister, Mark Field, and governor, Reginald Cooray, are reported to have discussed the current situation in the Northern Province and steps needed to achieve reconciliation.
The governor requested the UK's assistance in creating job opportunities for the youth in the North by increasing investments in the province.
Mr Cooray pointed out his efforts to build a multicultural school to accommodate students from all three of the island's communities, in order to bring about reconciliation. The British officials offered their support in strengthening the teaching of English at the school.
The governor told the minister that the government was releasing lands held by the military, and that step-by-step advances were taking place in this regard and that the work there would soon be completed.