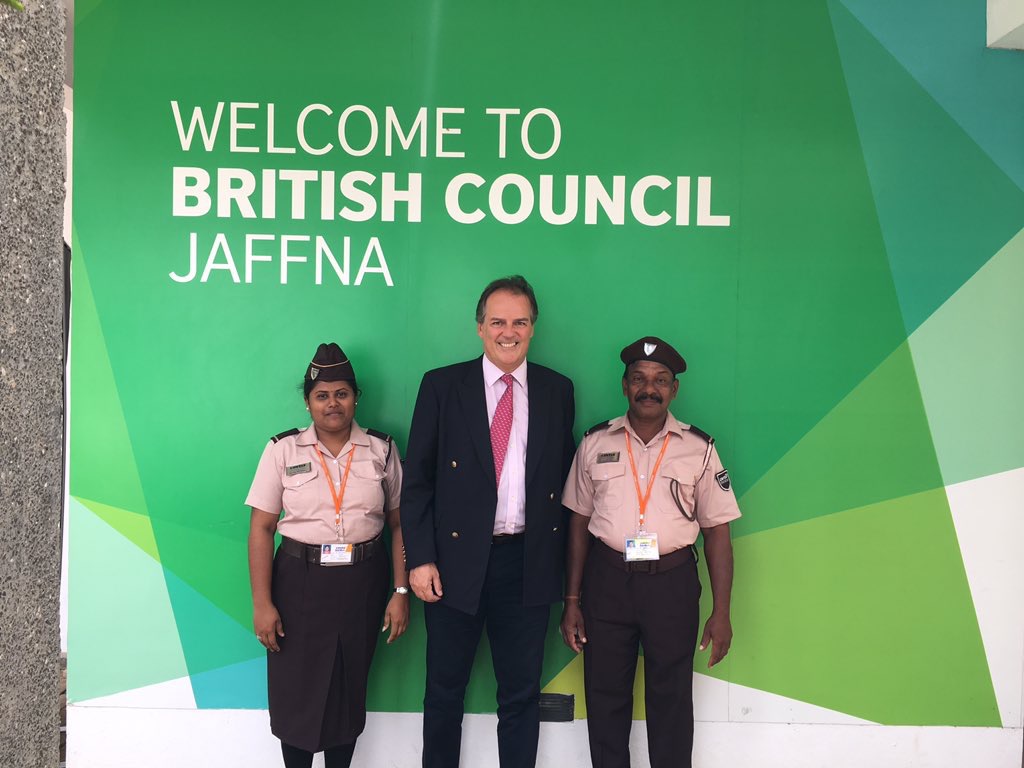 Photographs: @MarkFieldUK
The UK's Foreign Office Minister for Asia and the Pacific visited Jaffna today, as part of an official visit to the island.
Mark Field met with Jaffna residents at the British Council in the city, before going to Muhamalai where demining work is being carried out.
"Young leaders in Jaffna explained why a good standard of spoken English is essential for all young people in North of Sri Lanka," tweeted James Dauris, the British High Commissioner to Sri Lanka who accompanied Mr Field on his trip.
"Hearing from people in Jaffna," tweeted Mr Field. "Their hope for a good education and opportunity to reach their potential."
At Muhumalai, Mr Dauris said the HALO Trust had cleared more than 34,000 mines in the region with UK support.
Earlier in his trip, Mr Field met with family members of the disappeared and the Tamil National Alliance leader R Sampanathan in Colombo.