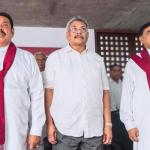 Responding to the resignation of Sri Lankan Prime Minister, Mahinda Rajapaksa, amidst escalating violence between supporters of the government and anti-government demonstrators, the Hindu notes that the larger message is that muscular nationalism and majoritarian mobilisation may not be an endless reservoir of support". Long venerated by the Sinhala majority as a war hero for the crush military defeat of the LTTE, which saw a litany of war crimes and accusations of genocide; Rajapaksa "could never have imagined that his teeming support base would be replaced by swarming protesters so...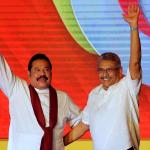 The unprecedented "Opposition disarray" helped the Rajapaksas consolidate their hold on power in the recent parliamentary elections, The Hindu wrote in it's editorial earlier this month. "The SLPP, founded four years ago by former President Mahinda Rajapaksa, has won 145 seats, and with the help of minorty allies, will reach the coveted 150 mark in a House of 225. The party may now have the numbers to amend the Constitution and undo the two-term limit and other curbs on presidential powers imposed by the 19th Amendment passed by a predecessor regime," it noted. "The reasons behind this...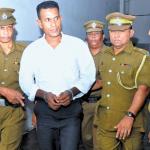 The Hindu said there has been "justified outrage" after a Sri Lankan soldier on death row, who had been convicted over the murder of Tamil civilians, was pardoned by Sri Lanka's president. "It hardly needs emphasis that the exercise of the power of pardon is an act of compassion, and not a tool for political or electoral messaging," said The Hindu.