26 September 2018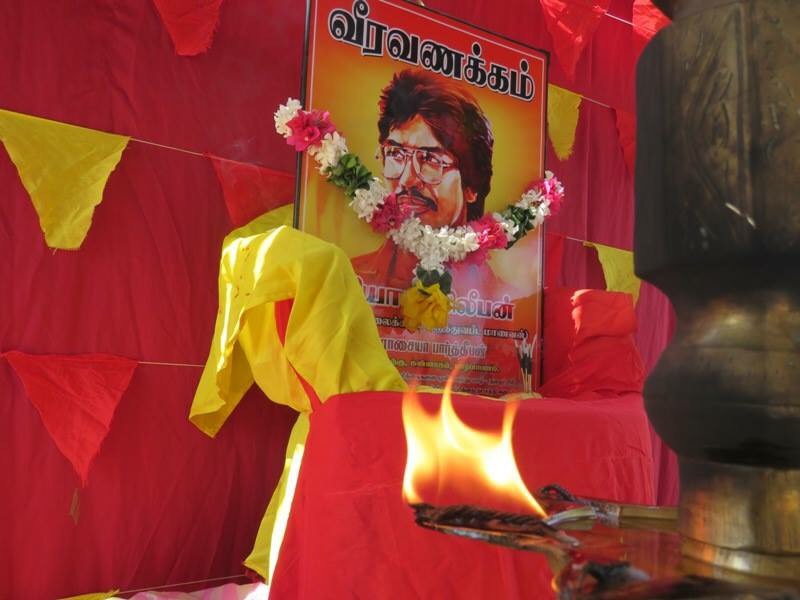 Tamils across the North-East held local events to remember the death of Lt Col Thileepan on September 26, 1987, after he fasted unto death in protest at the Indian government's failure to fulfil its pledges to the Tamil people.
 
Thileepan memorial, Nallur, Jaffna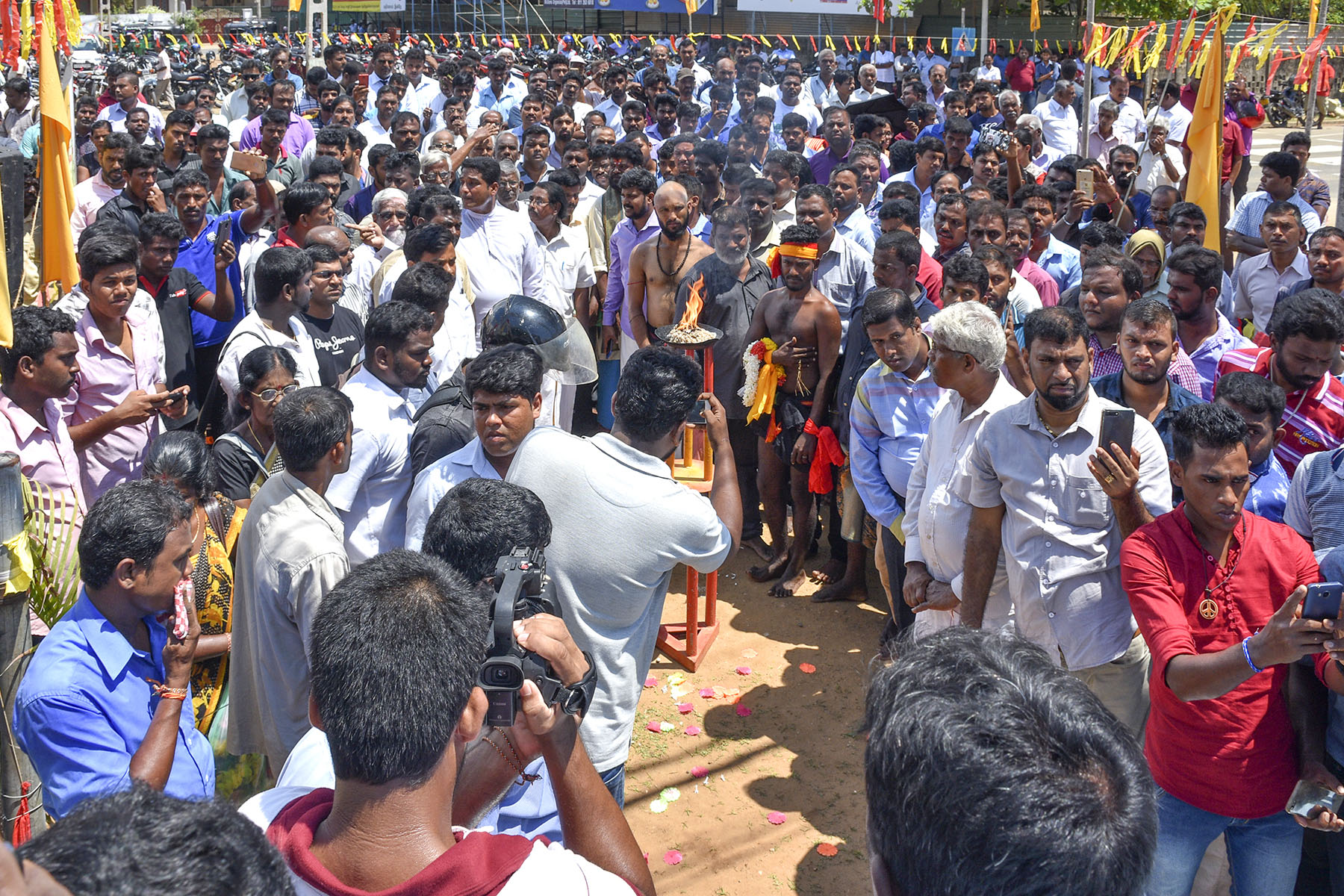 Hundreds of Tamils took part in an event in Nallur, at the Thileepan memorial which is located over the exact spot he commenced his hunger strike. 
Members of the Tamil National People's Front (TNPF), including S Kajendran, as well as the ITAK leader and TNA MP, Mavai Senathirajah participated in proceedings. 
Read more here. 
University of Jaffna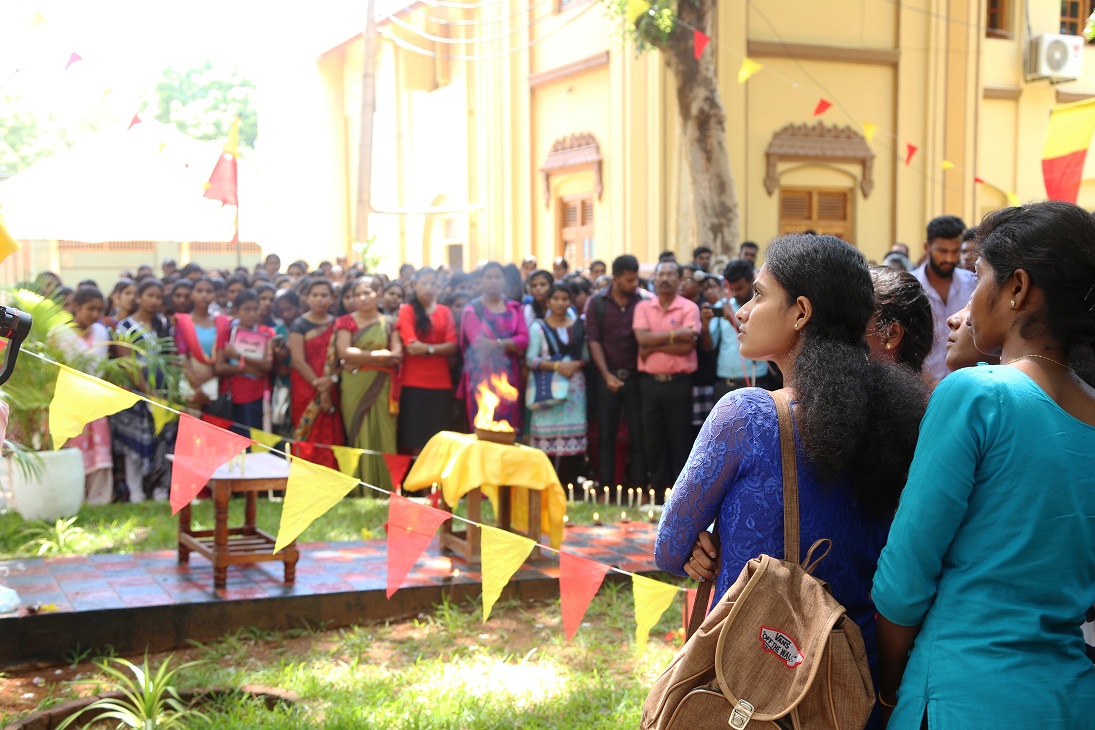 Whilst hundreds of students as well as staff at the University of Jaffna took part in a commemorate event at the university grounds.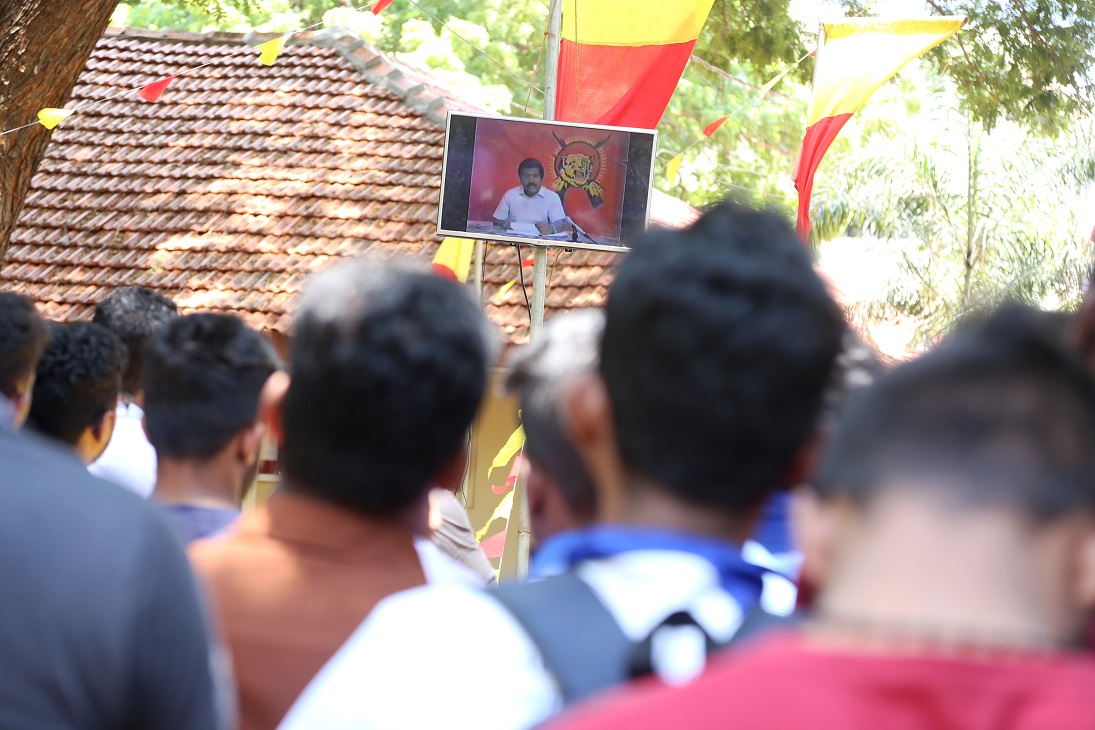 Read more here. 
Eastern University, Batticaloa 
Students at the Eastern University in Batticaloa yesterday evening marked the 31st anniversary of Lt Col Thileepan's fast unto death. 
Remembering the sacrifice he made, students lit lamps and paid tribute to Thileepan and his hunger strike.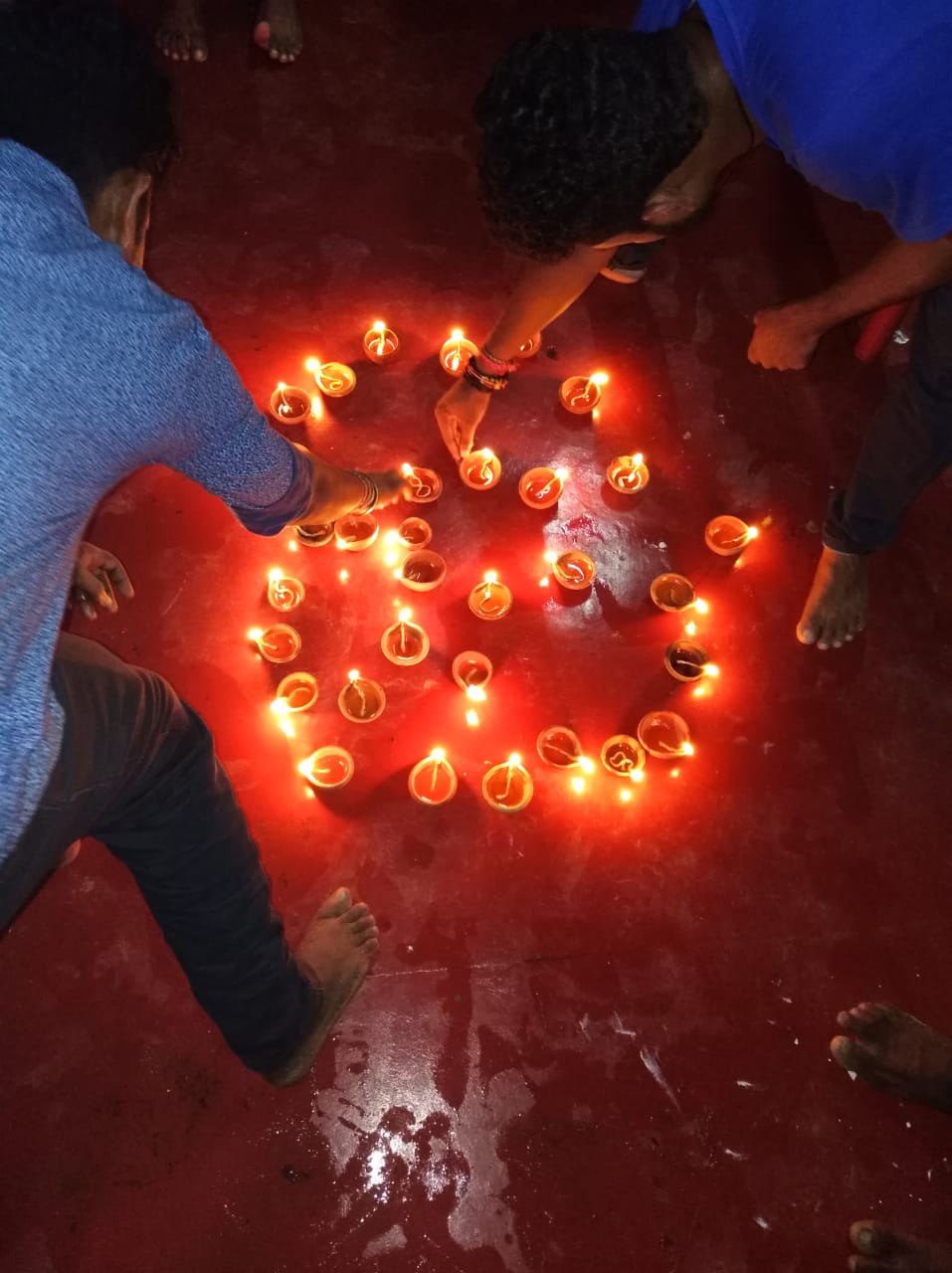 Read more here. 
Mullaitivu
A remembrance event took place the Kallapaadu office of the Northern Provincial Councillor, T Ravikaran.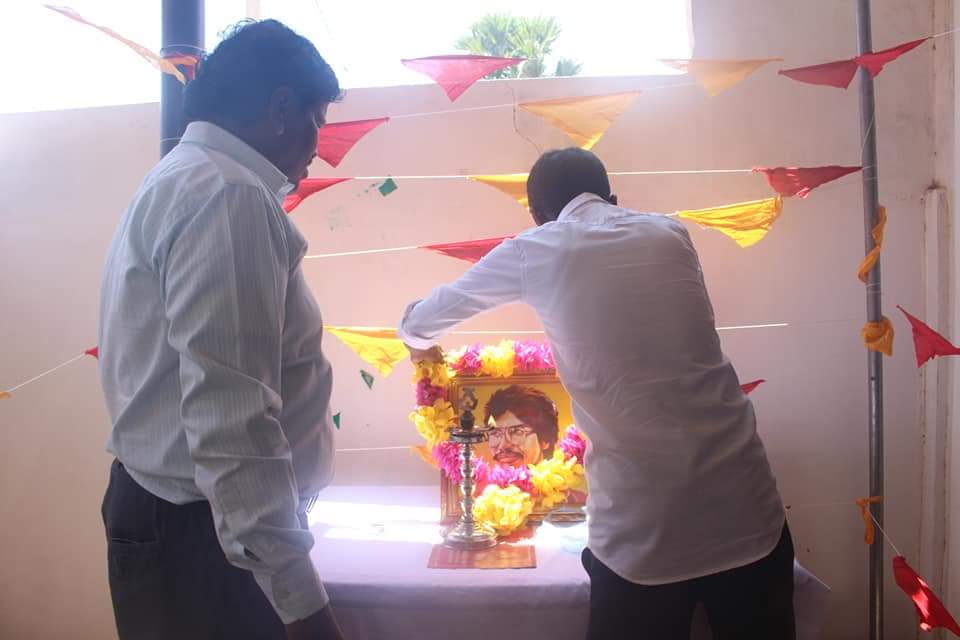 Families of the disappeared in Puthukkudiyiruppu, Mullaitivu held a remembrance event at their office in Ananthapuram. 
Thandiyadi Thuyilum Illam, Batticaloa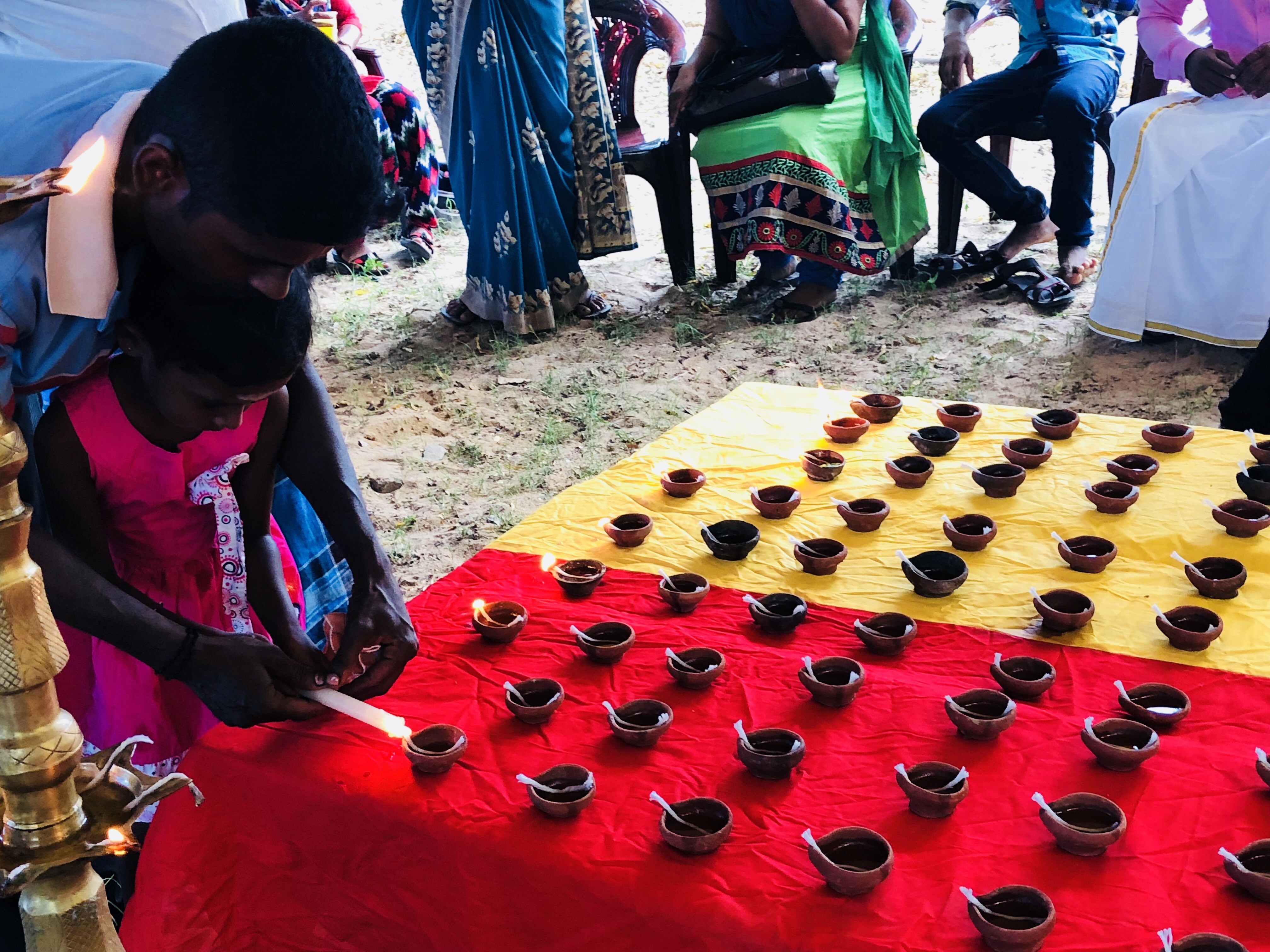 Residents, former LTTE cadres and families of the fallen LTTE cadres and the diseappeared took part in an event at Batticaloa. 
The event, organised by the Crusaders for Democracy party, was held at the Thandiyadi Maaveerar Thuyilum Illam. 
Schoolbags and books were handed out to local schoolchildren.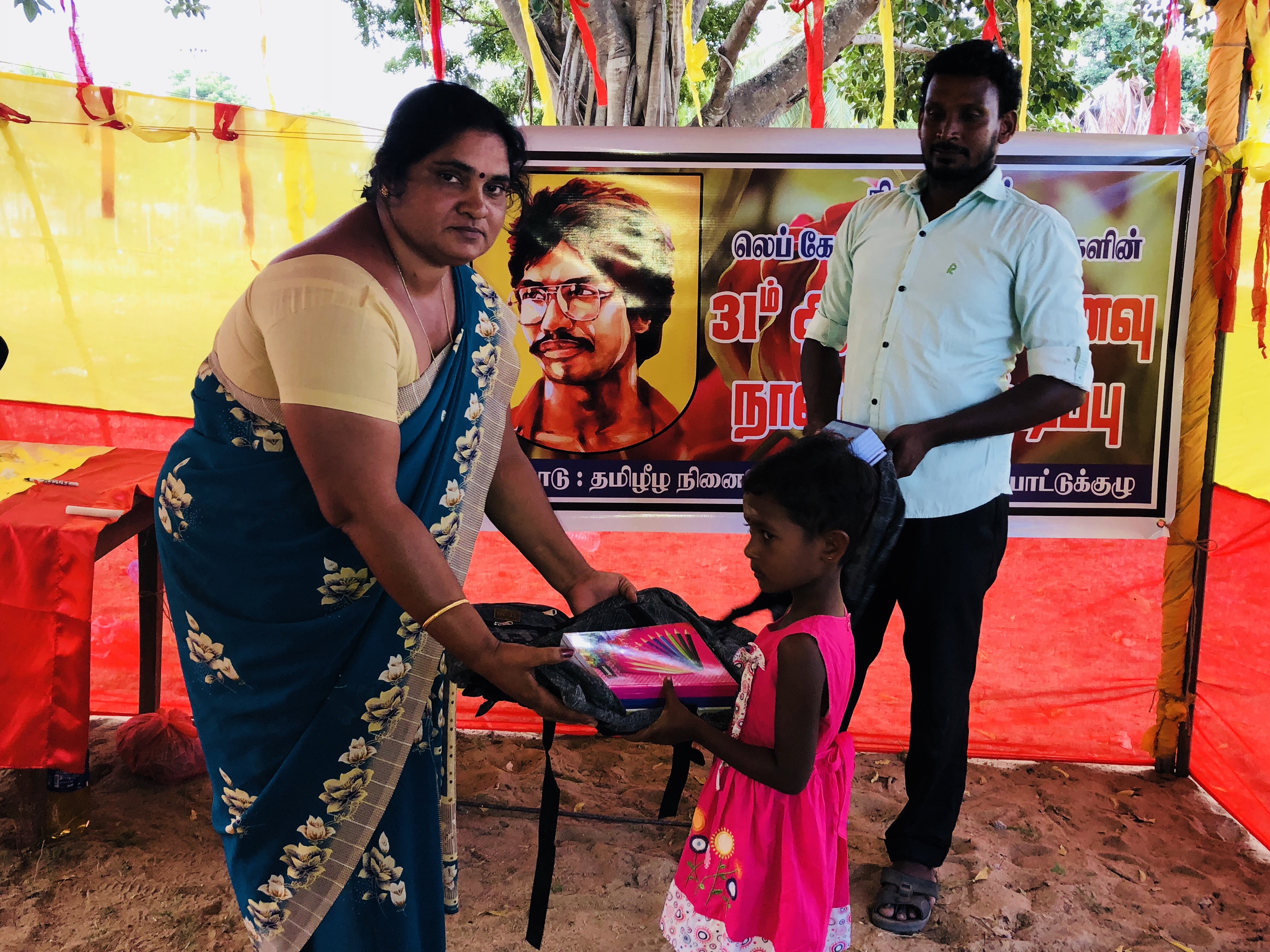 Point Pedro, Jaffna 
At Point Pedro Tamils gathered by a memorial site situated inside the Marutha Sivan temple grounds.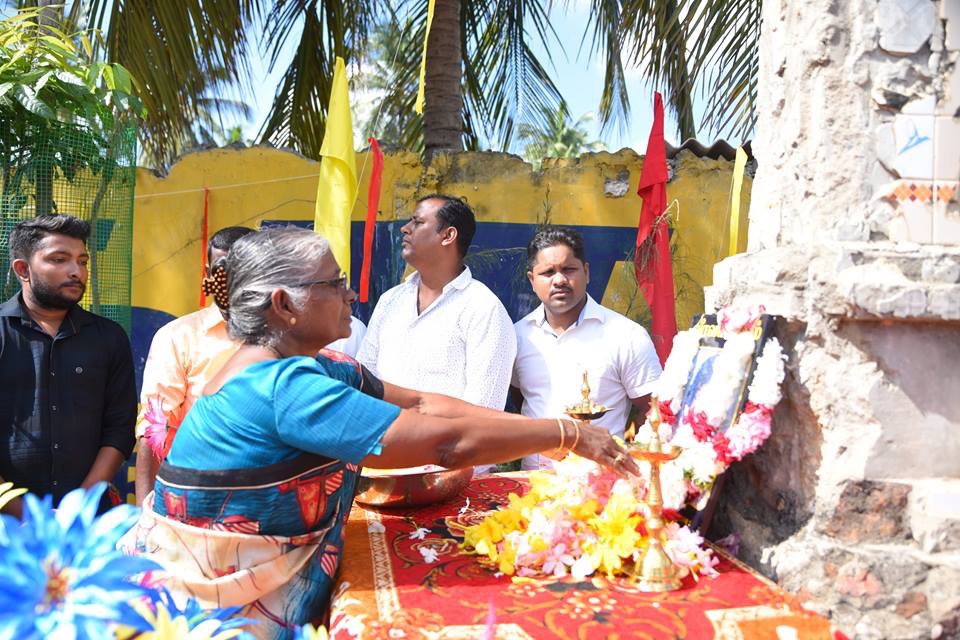 The mother of a fallen LTTE cadre lit the lamp of sacrifice. 
The leader of the EPRLF, Suresh Premachandra took part in the event.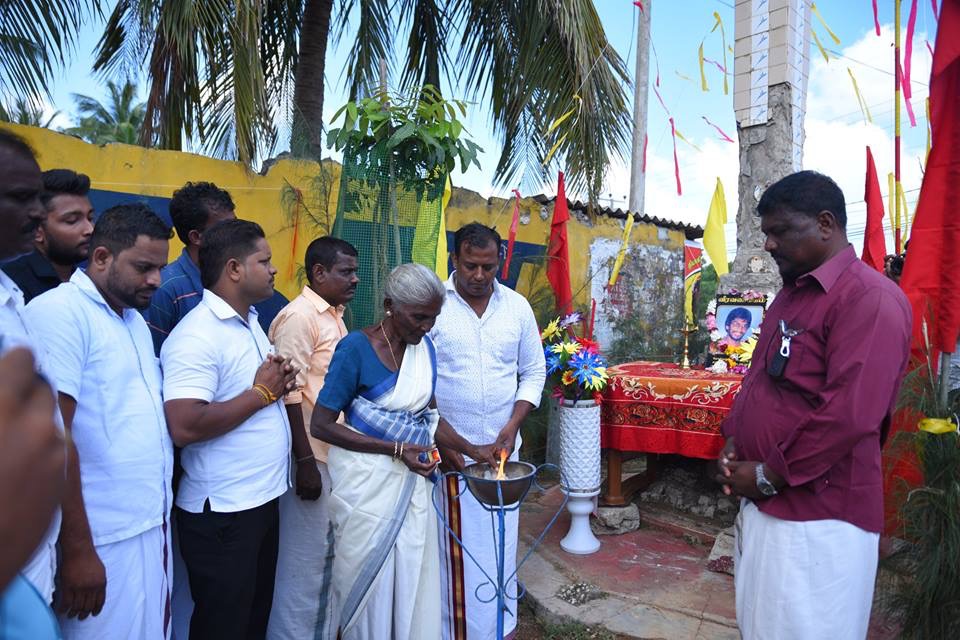 Kilinochchi 
Residents were joined by members of the local divisional council, the NPC and the Tamil National Alliance (TNA) at the remembrance event in Kilinochchi today. 
The event was held in front of the Kanthasamy temple off the A9 road.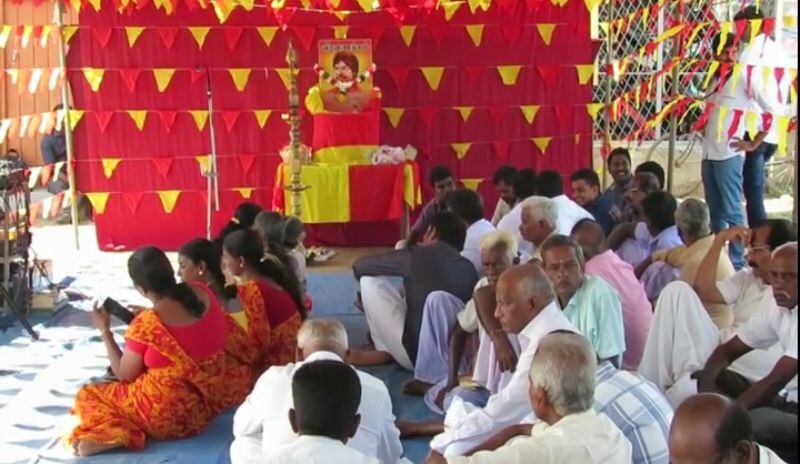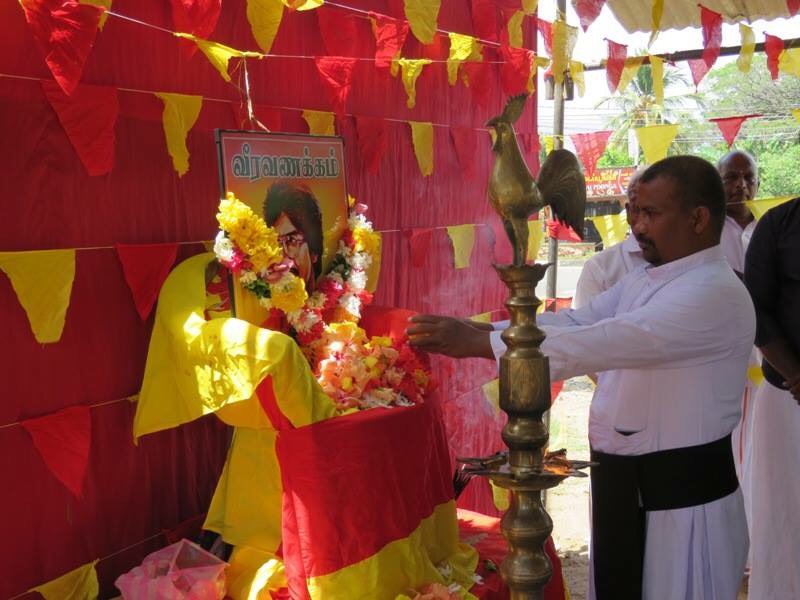 Amparai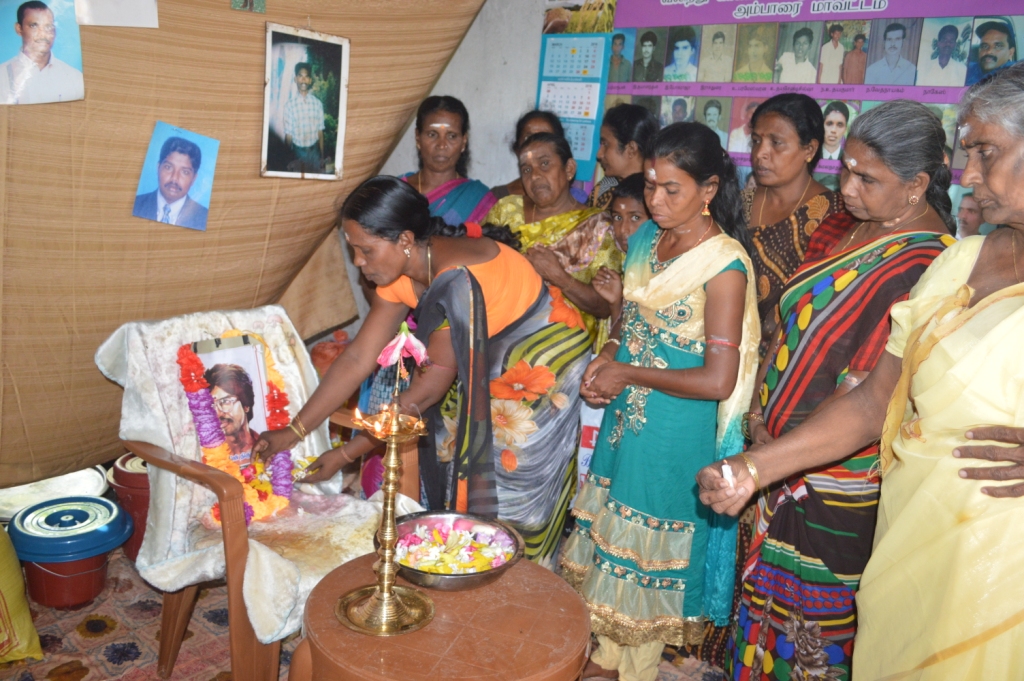 In Amparai, families of the disappeared held a remembrance event amid the heightened presence of security officers. 
Read more here. 
Paduvankarai, Batticaloa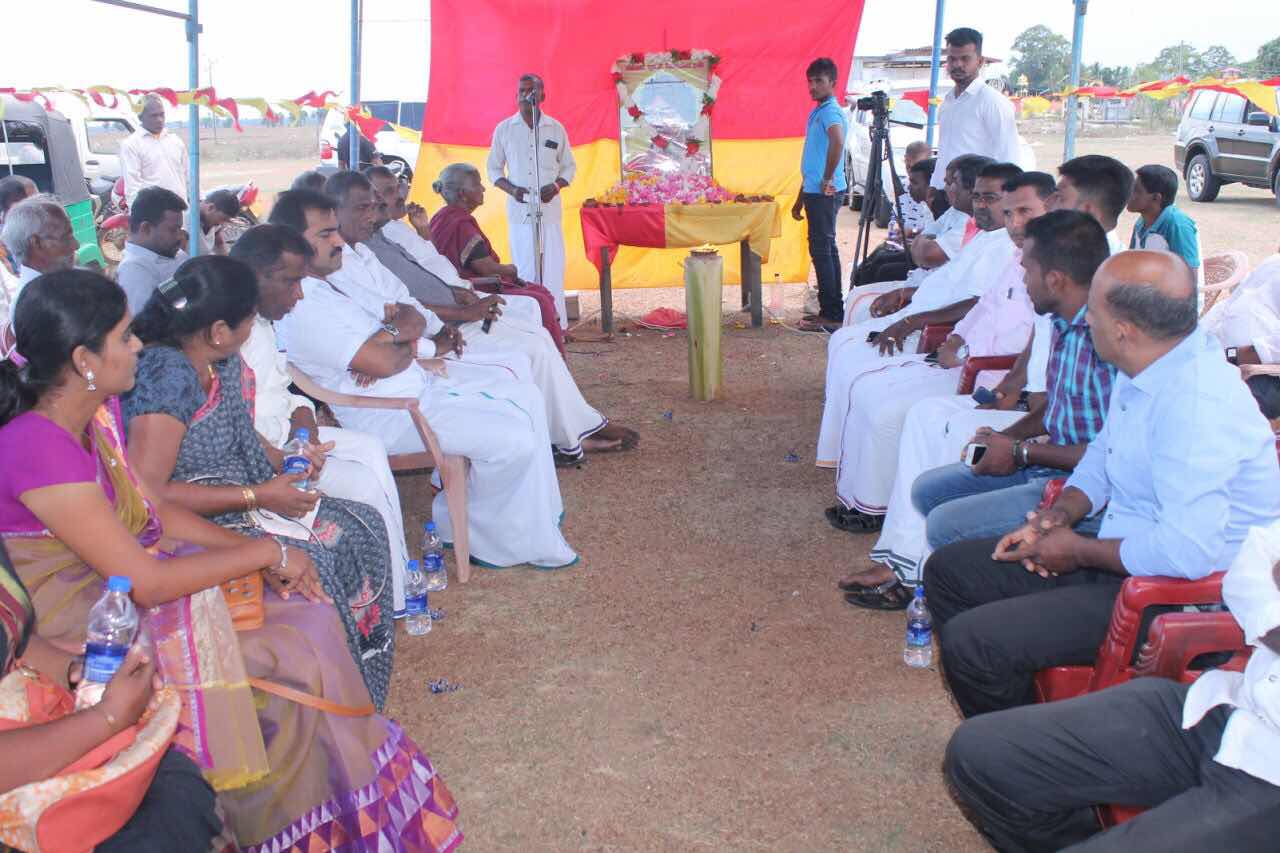 Residents and families of fallen LTTE cadres gathered at the Koyilporatheevu Village in Paduvankarai, Batticaloa in remembrance.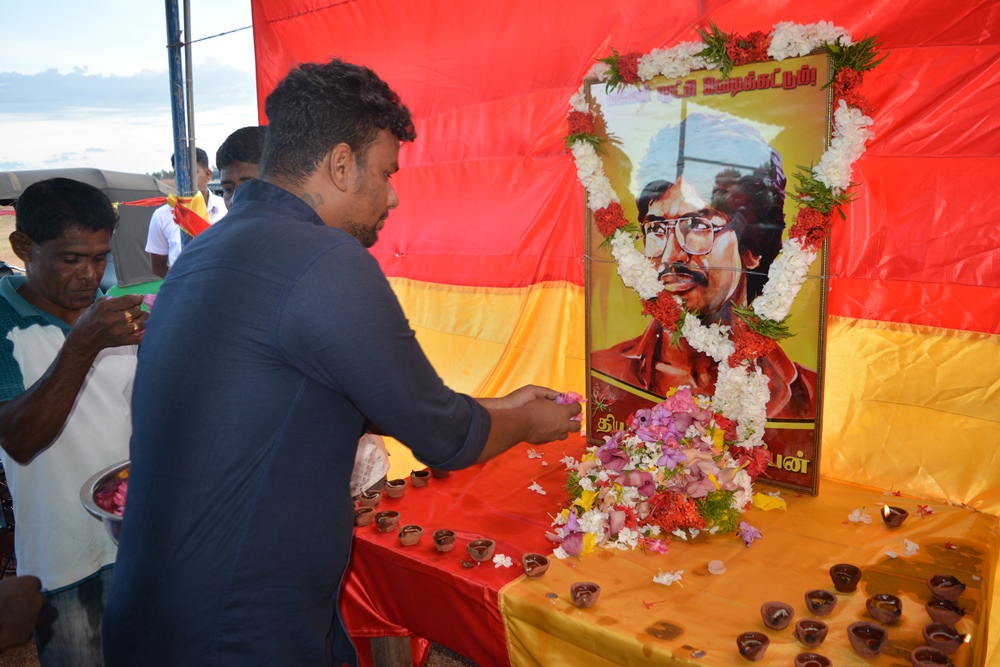 The lamp of sacrifice was lit by the mother of the Black Tiger, Major Vaman. 
Several Eastern Provincial Council members participated in the event.