25 September 2018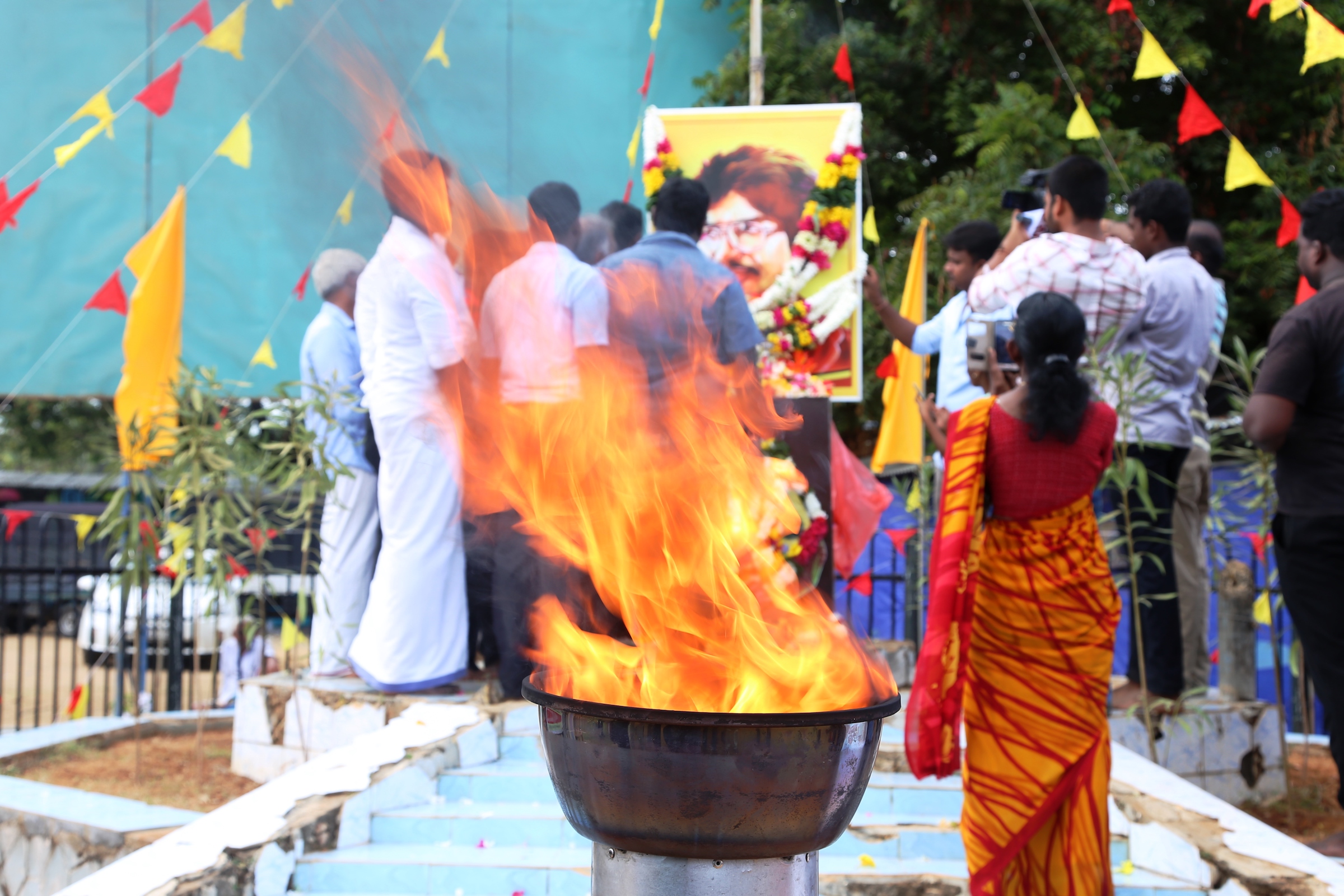 The Jaffna court has rejected an application by Sri Lankan police seeking to ban commemorations for Thileepan in Nallur.
Jaffna police had applied last Friday for an injunction on memorial events and for decorations on the Thileepan monument in Nallur to be removed, based on Thileepan being a member of a nationally and internationally banned organisation.
The city's municipal council commissioner S Jeyaseelan had been summoned to court today, Tuesday, in connection with the injunction application. He was represented by a team of lawyers led by M A Sumanthiran.
The police department claimed that a remembrance service for Thileepan could scare Sinhala tourists visiting Jaffna and could endanger ethnic and religious reconciliation. The department also said it was illegal to commemorate a member of a terrorist organisation as well as to use government employees and government funds to do so.
The application was rejected by Jaffna judge Sinnathurai Satheeskaran, who ruled that commemorations could go ahead as planned tomorrow.
However the police submission about the legality of commemorating Thileepan will be heard further on October 29.
Tomorrow Tamils across the North-East will remember the final day of Lt Col Thileepan's fast unto death. Thileepan died on the twelvth day of his hunger strike, on September 26, 1987, demanding the Indian government uphold its promises to the Tamil people.