School children in the Pungudutivu region of Jaffna district demonstrated on Thursday over the rape and murder of one of their classmates, whose body was found earlier that day.
The victim,  S Vithiya, was an 18 year old Advance level student at the Pungudutivu Maha Vidyalaya school, who went missing after attending school on Wednesday. Her body was found on Thursday, inside a dilapidated house, with her hands and feet tied to logs.
Blockading the street, fellow students demanding justice for the rape and murder of their class mate, reported Uthayan.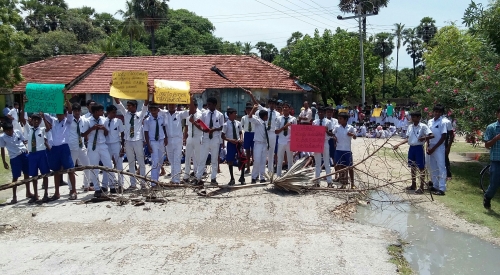 Photograph Tamilwin
Students held placards reading: "We need justice", "save us", "protect the school students" and "the killers should be found and punished".
A memorandum calling for justice, was handed over to the police by the school principal, S Kaneswaran.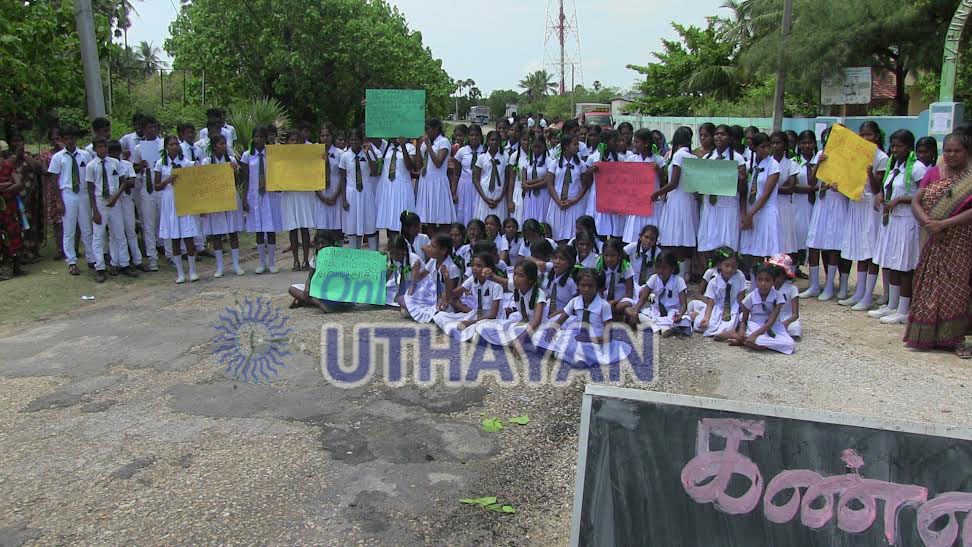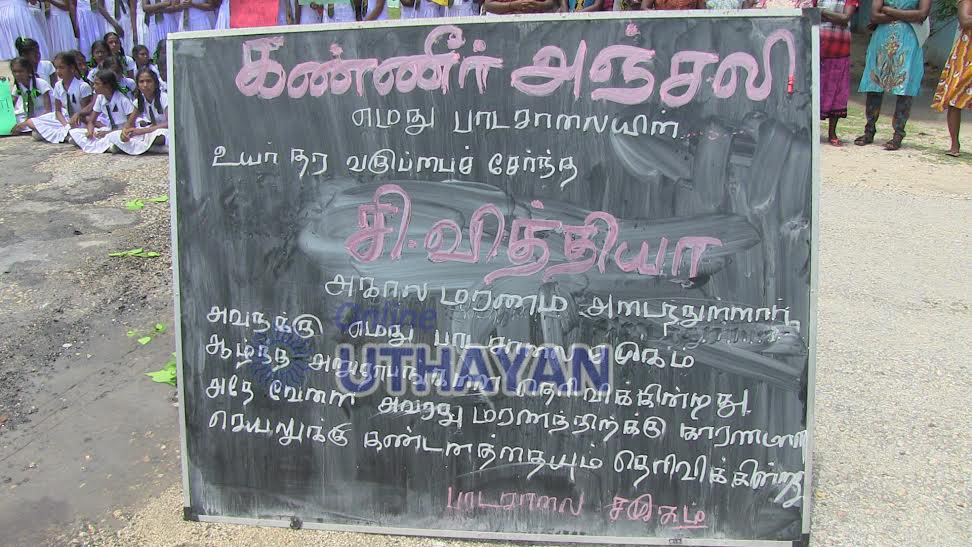 Photographs Uthayan