28 March 2018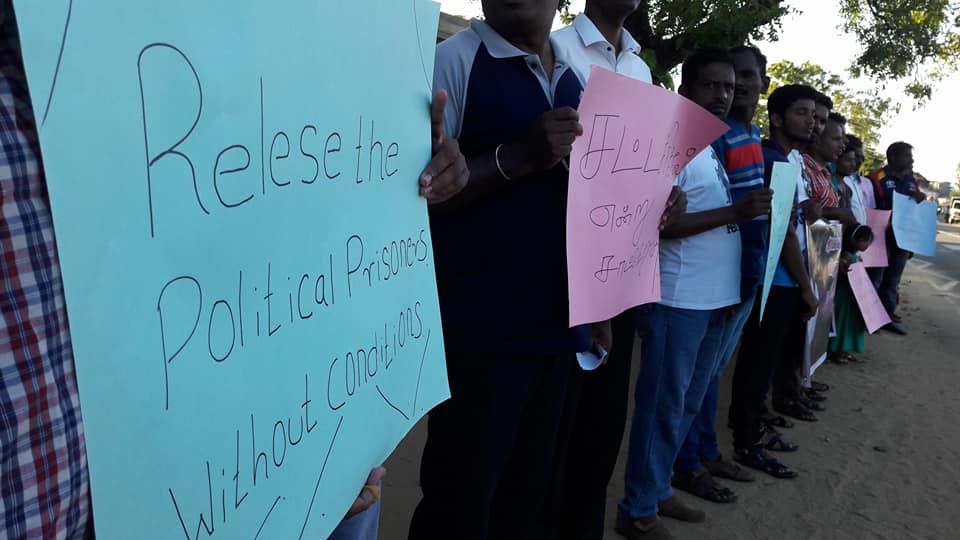 Protesters in Trincomalee on Tuesday called on the government to release Tamil political prisoners, many who have been detained for years without charge under Sri Lanka's notorious anti-terror legislation.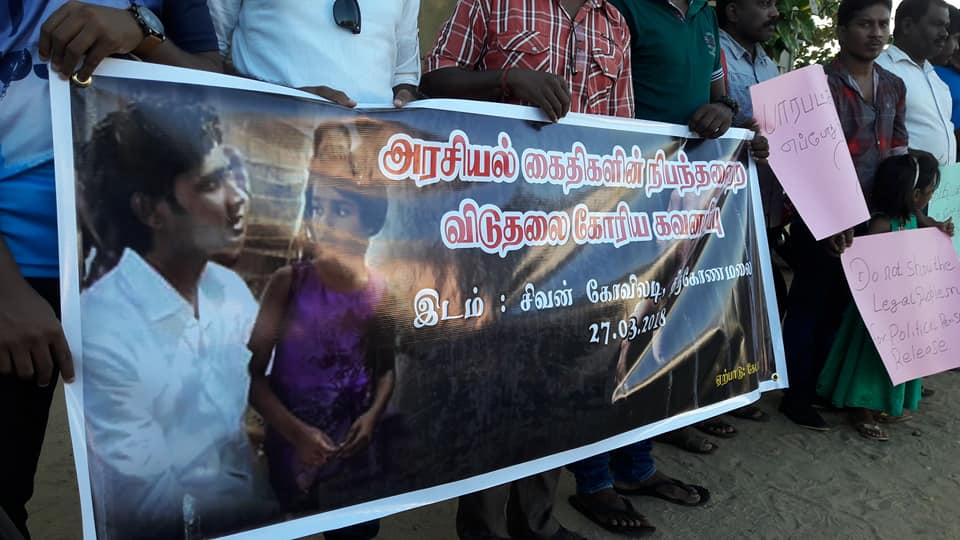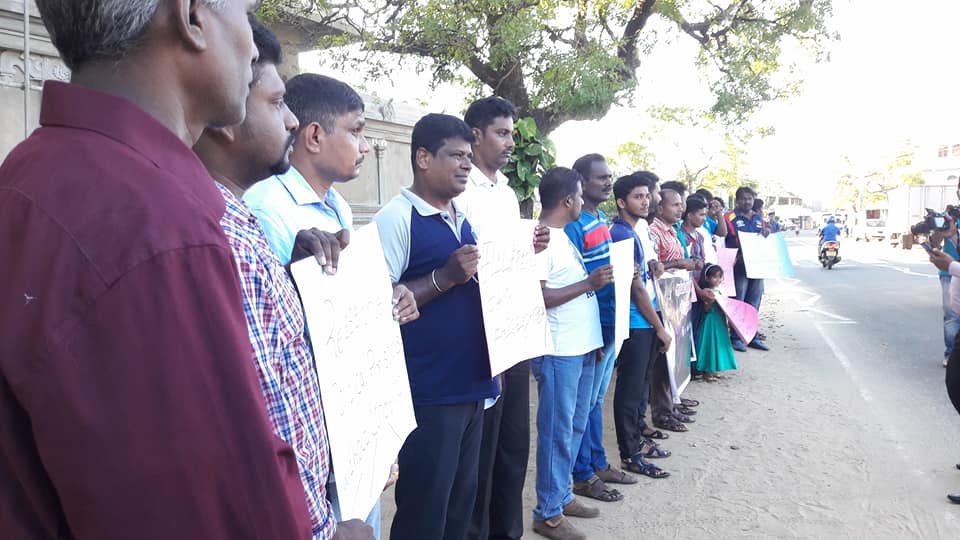 The protest took place by the Sivan temple in Trincomalee and included a signature campaign, calling for the release of the detainees. 
The past two years have seen a number of protests across the North-East calling on the government to release political prisoners.