10 March 2019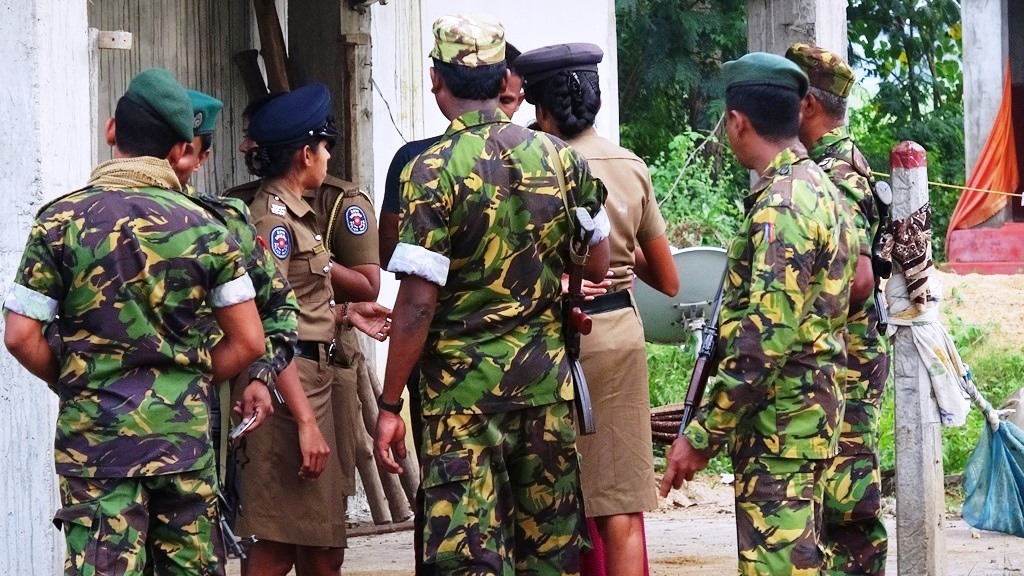 Sri Lankan police work with STF officers
A decade after the end of the armed conflict, only 12 percent of police officers in the Northern province speak Tamil, the Deputy Inspector General (DIG) of Police Roshan Fernando admitted this week. 
"Currently, only 12 per cent (720) of the total provincial force of 6,000 officers can communicate in Tamil," Fernando told the Sunday Times. 
"Most Tamil youths are unwilling to join up for various socio-political reasons and that similar recruitment drives in past had met with little success," he told the paper. 
His comments came as the police announced plans to launch a new recruitment drive looking to recruit 1000 police officer, half of which would be female. 
"We are hoping to recruit 1,000 police personnel, including 500 female officers, shortly as a major step to address the longstanding shortage of Tamil-speaking officials in both provinces," a retired Senior Superintendent of Police T Ganeshanathan told the paper. 
The drive comes amid an upsurge in gang related crimes and violent attacks in the Northern province. Local residents have expressed concern and scepticism over how such levels of violence could be taking place without military knowledge in an area which remains deeply militarised with army camps and intelligence personnel.