20 February 2019
Tamil families of the disappeared were blocked from protesting in front of the Sri Lankan prime minister in Mullaitivu by police.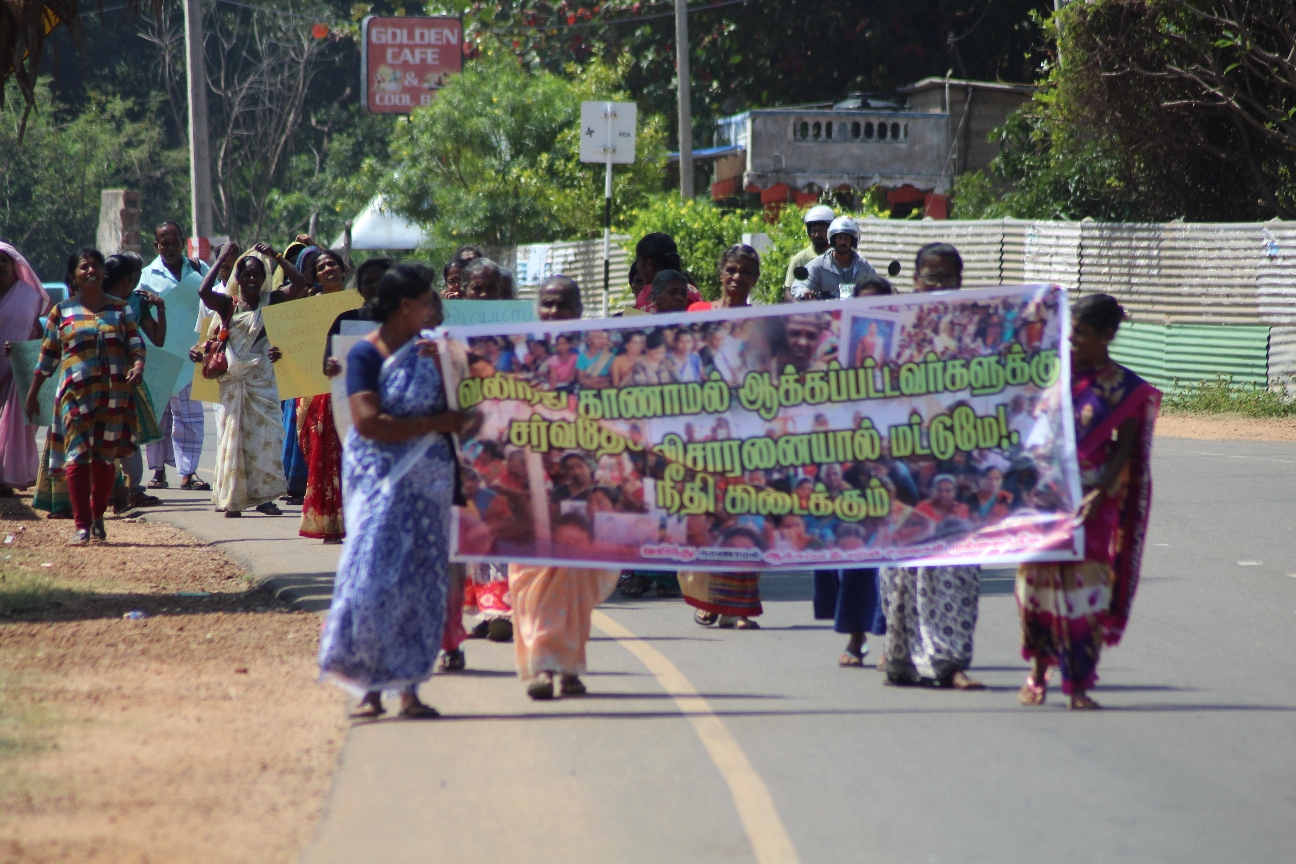 Families of the disappeared gathered to protest in Mullaitivu on February 16 when Prime Minister Ranil Wickremesinghe was visiting the district.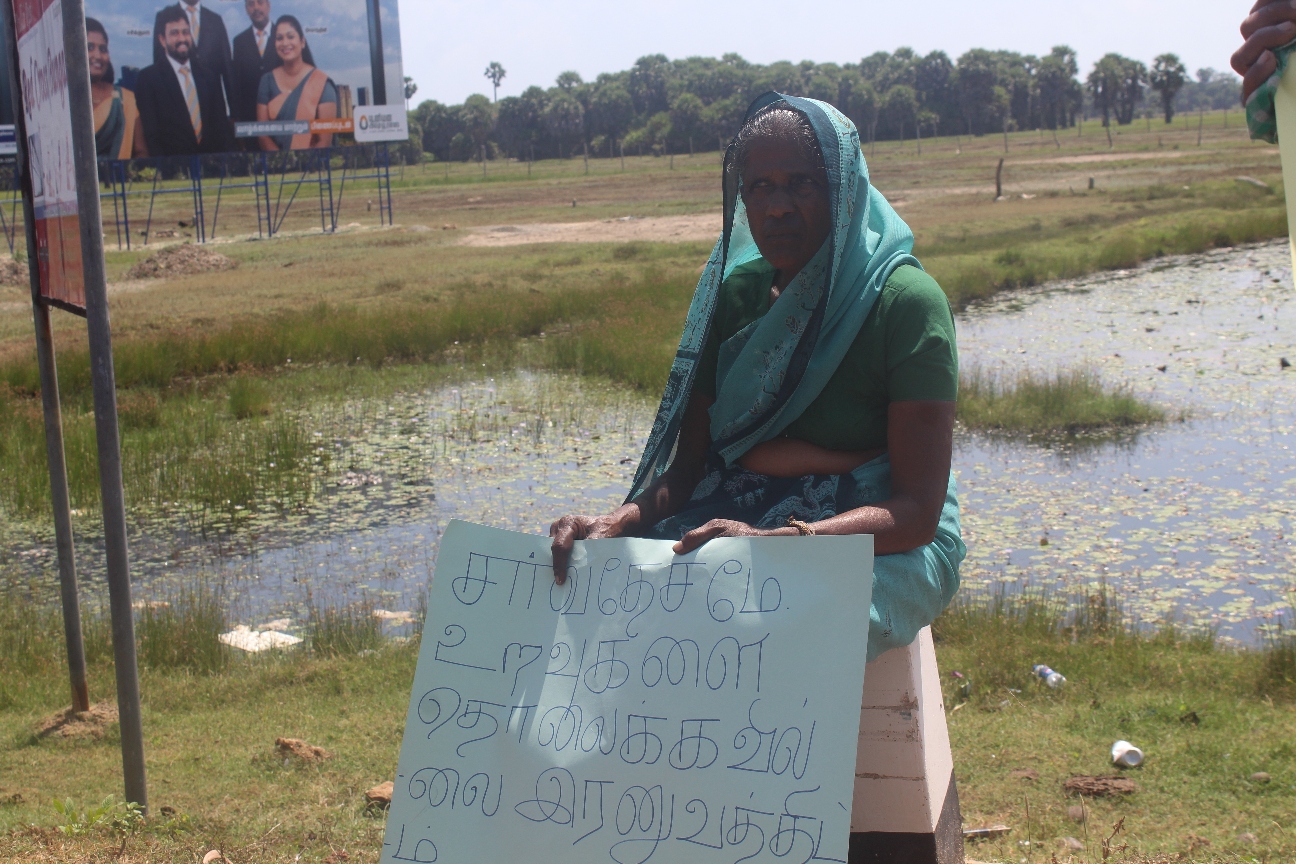 The families wanted to draw the prime minister's attention to their struggle for answers and highlight the government's inaction.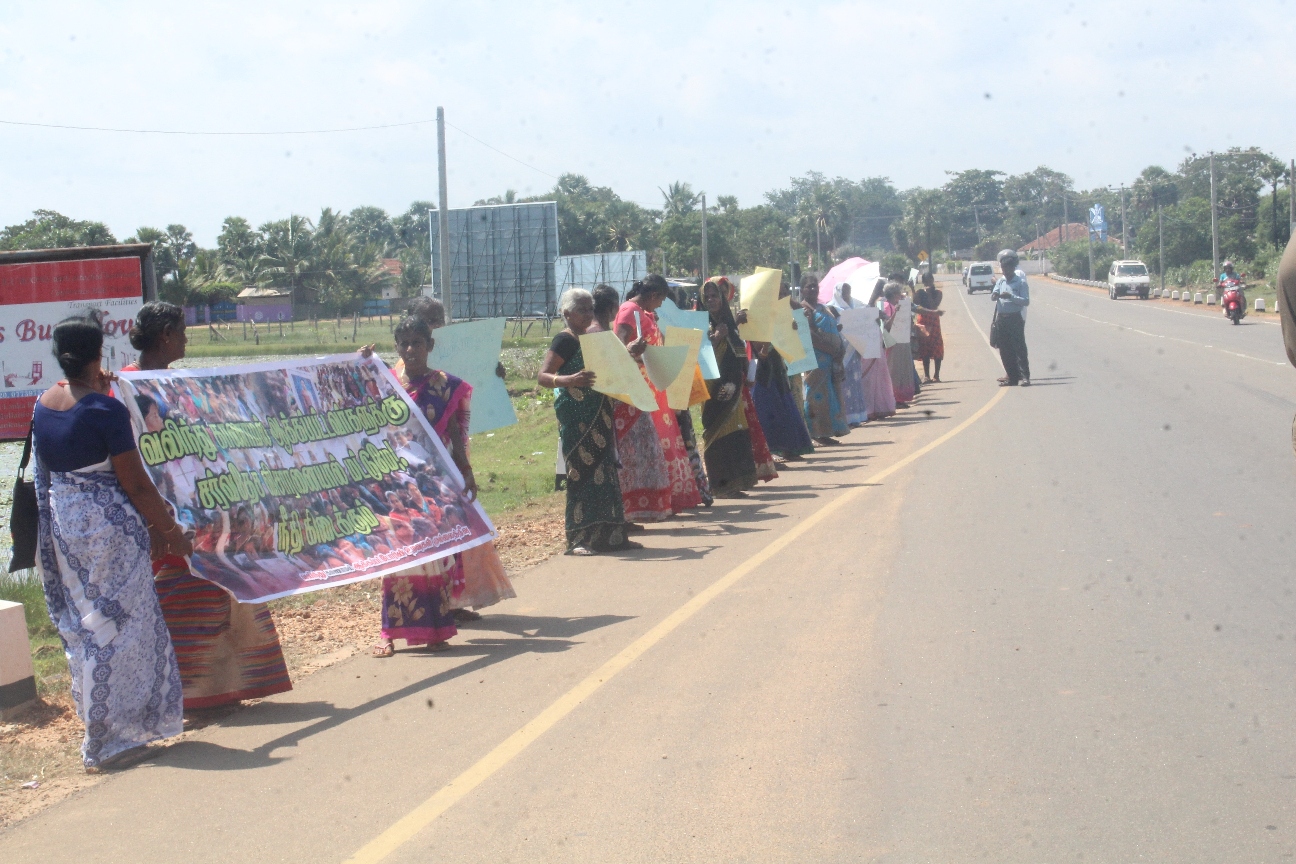 However when the families began marching towards the District Secretariat where Wickremesinghe was presiding over a meeting to discuss development issues, Sri Lankan police blocked them from getting into the town.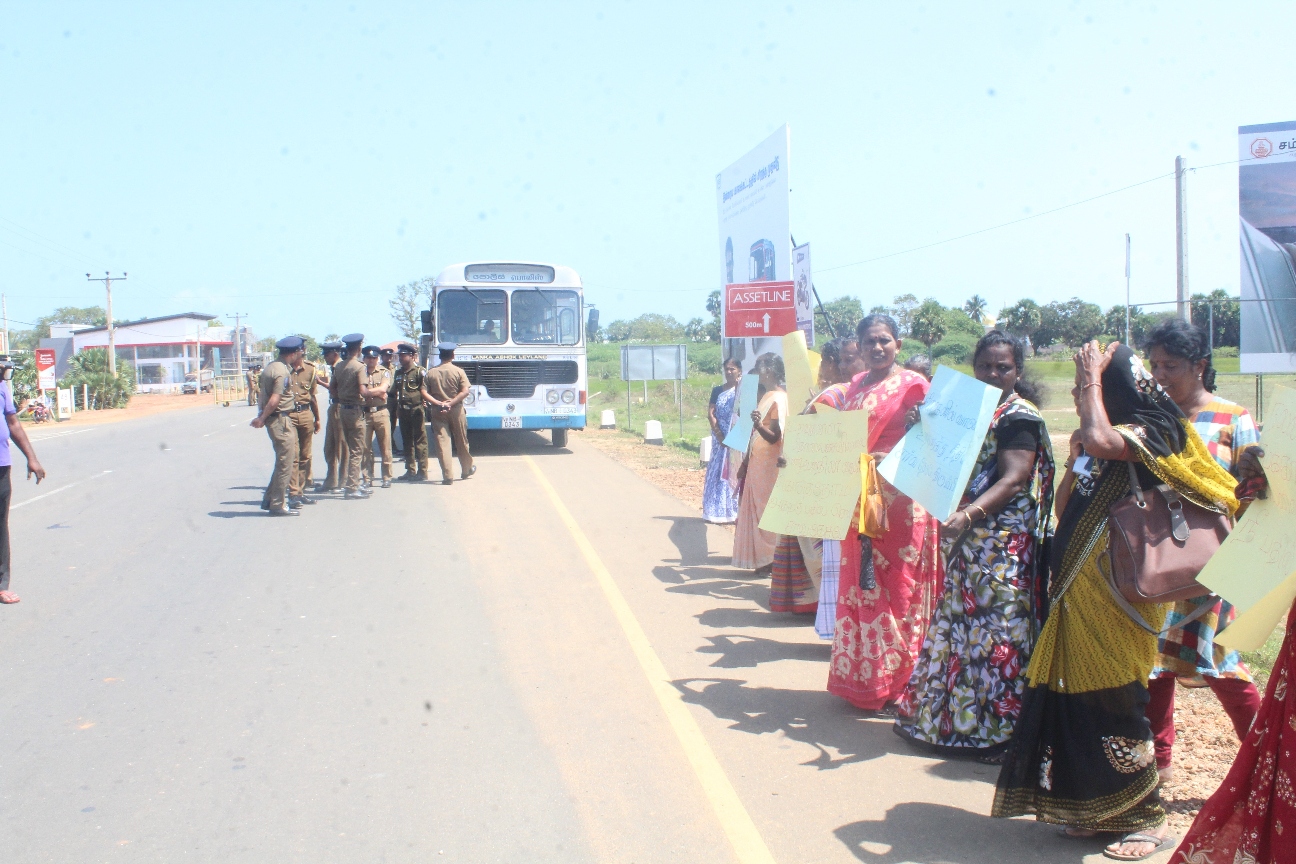 Although the families tried to negotiate with the police and were protesting peacefully, police would not allow them to proceed, leading to them carrying out their protest on the roadside.