27 February 2019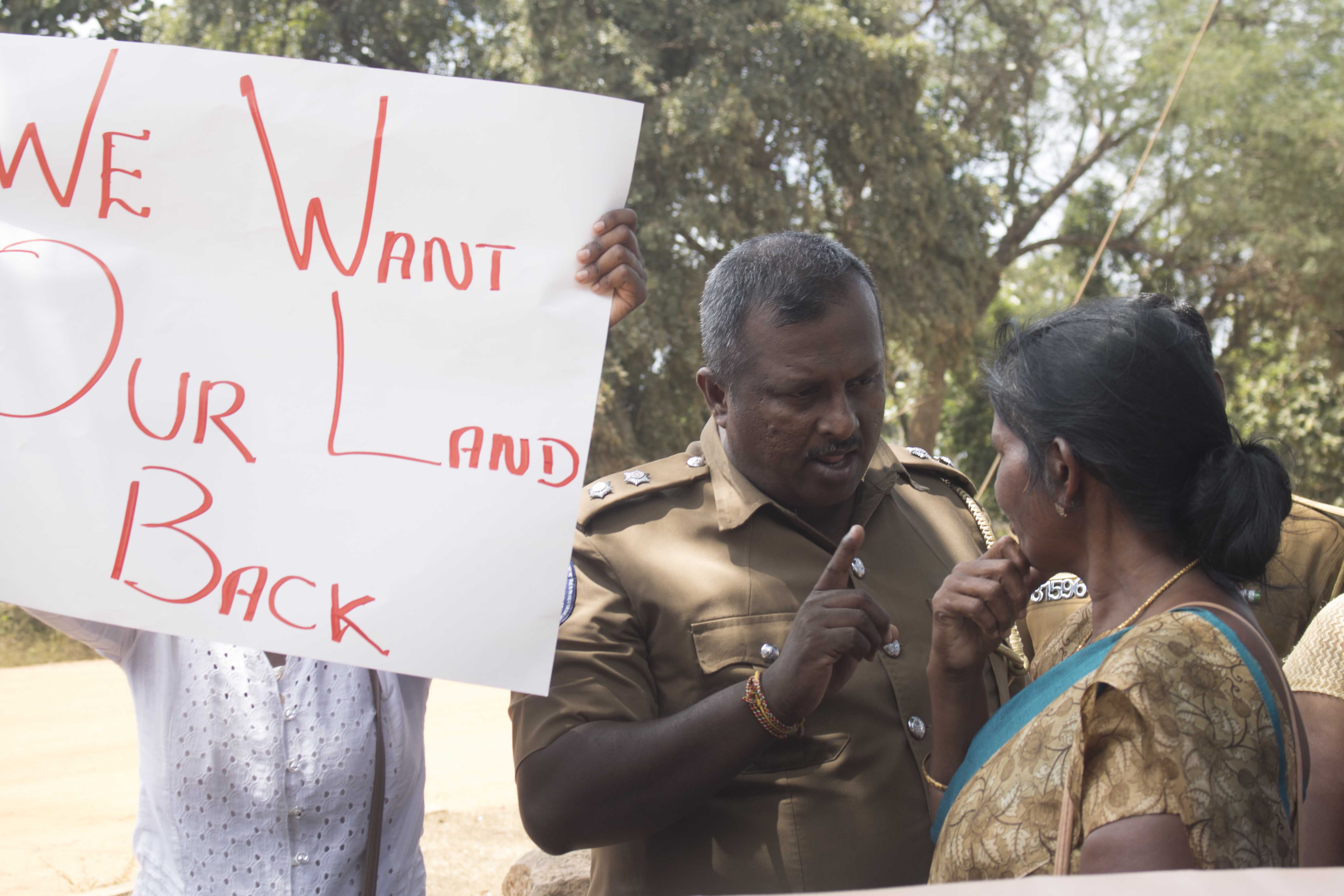 Sri Lankan police officers and intelligence personnel threatened displaced families who launched a signature campaign this week in Keppapulavu, Mullaitivu. 
The protesters, who are predominantly women, were photographed and warned against conducting their protest.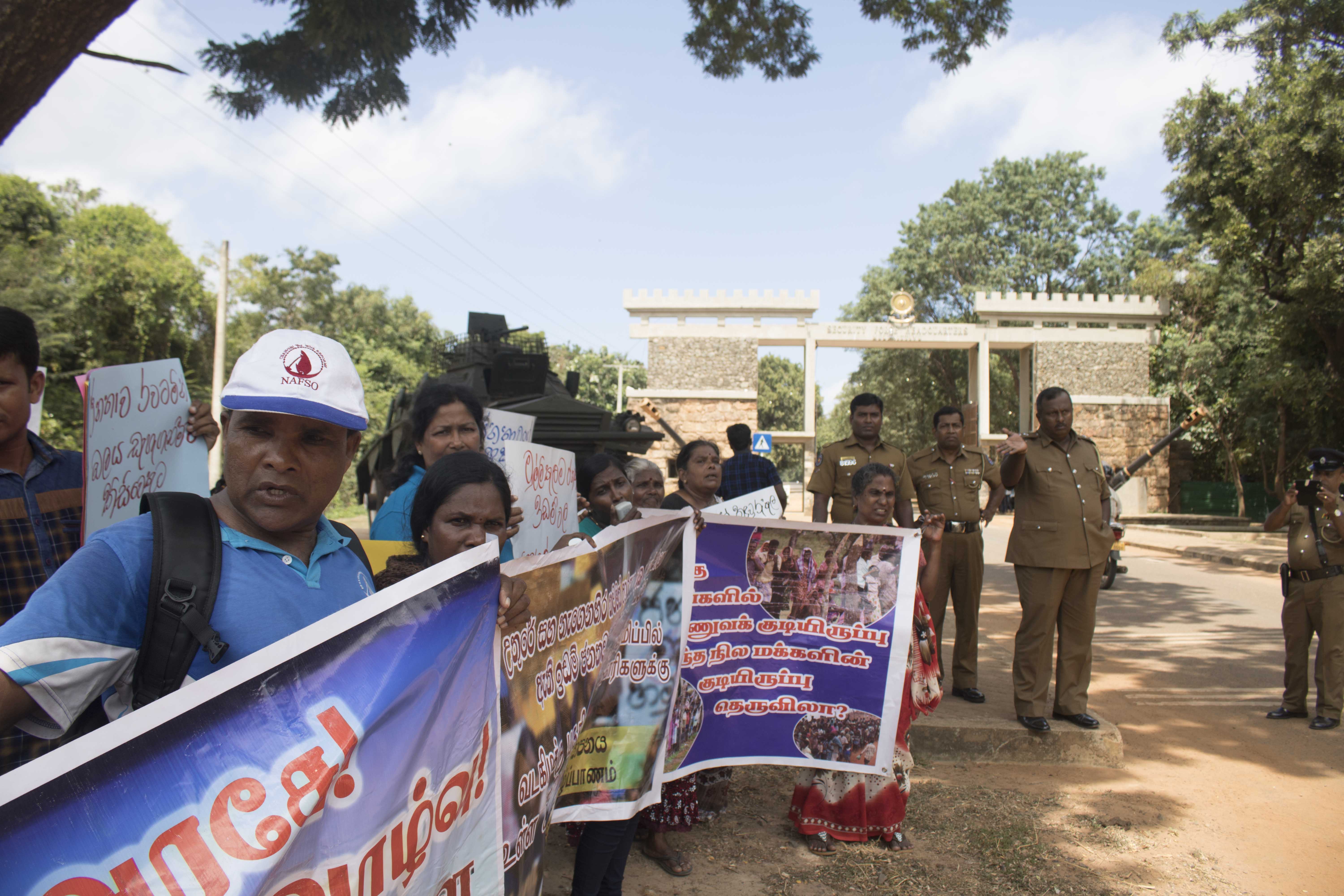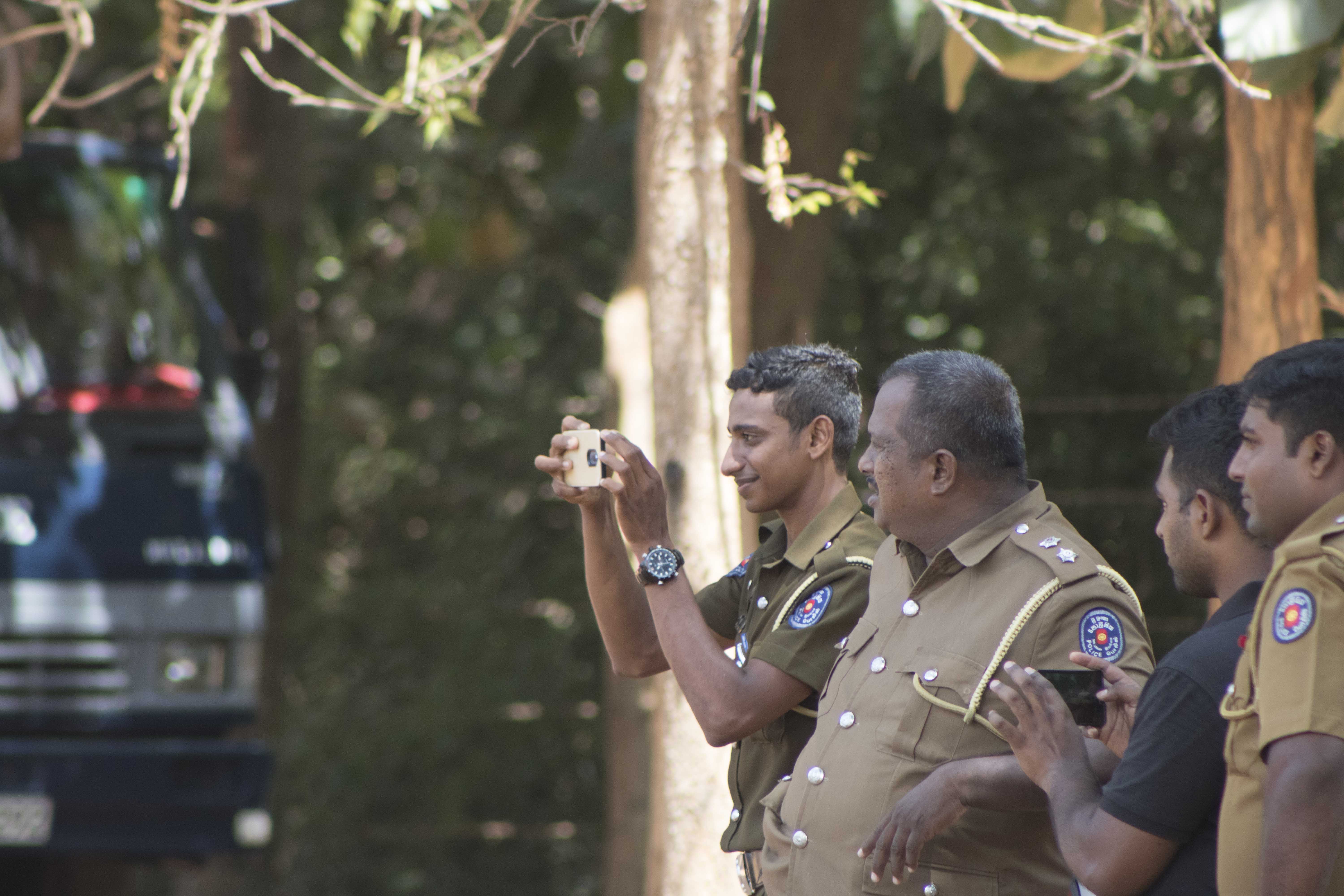 The campaign is to be taken via a mobile van across the North starting in Mullaitivu, travelling to Kilinochchi, Jaffna, then Mannar, Vavuniya and Negombo, before going to Colombo on March 2.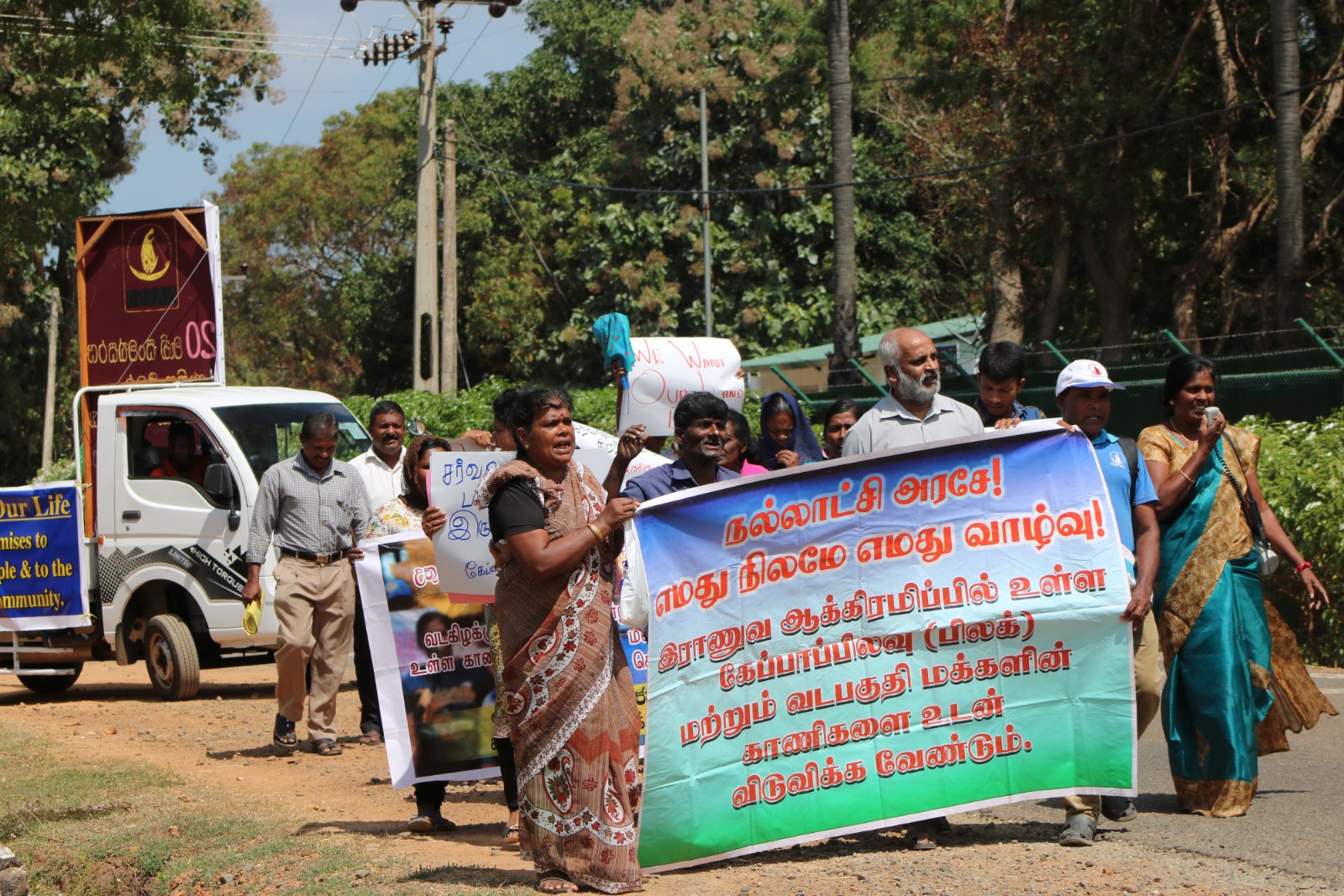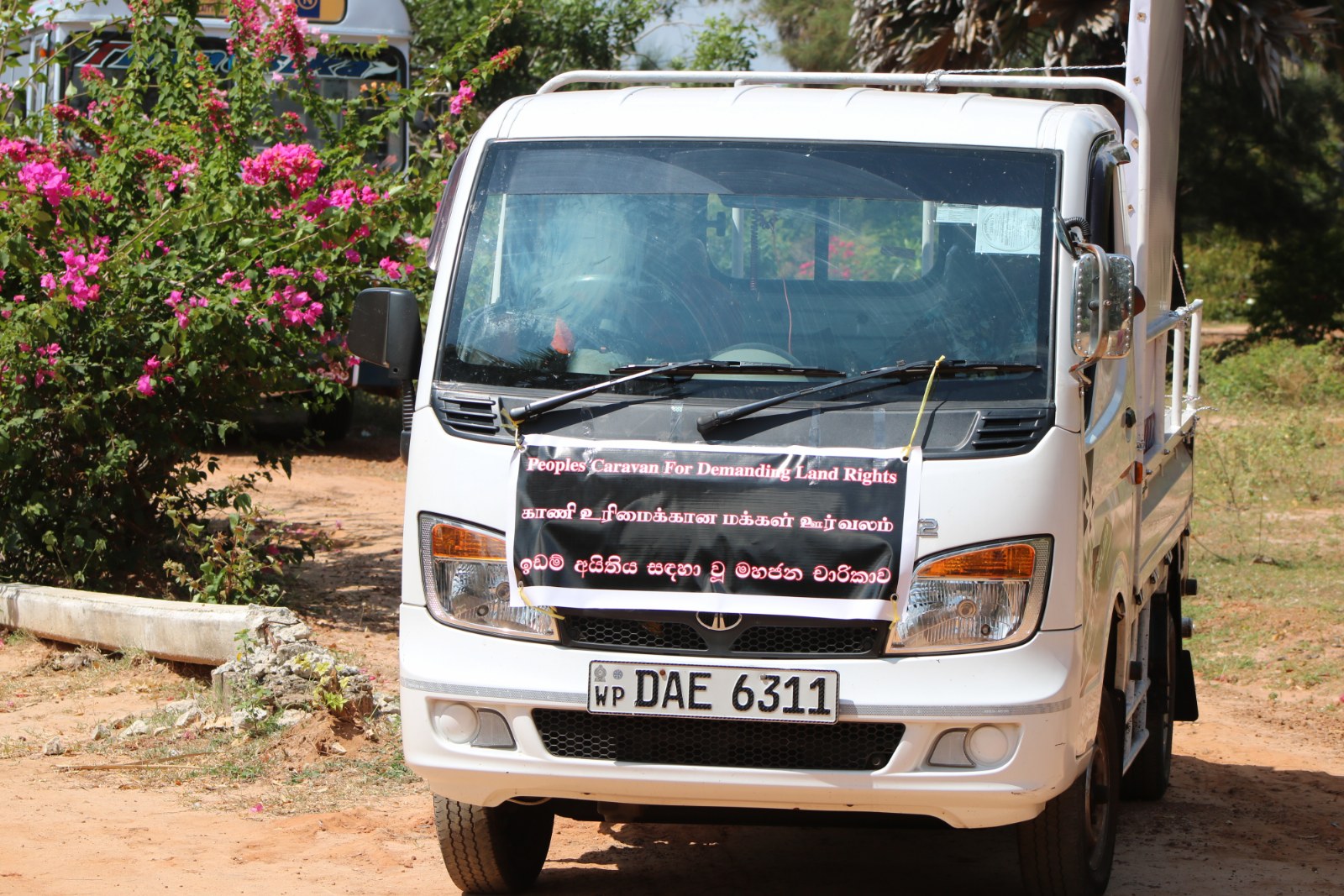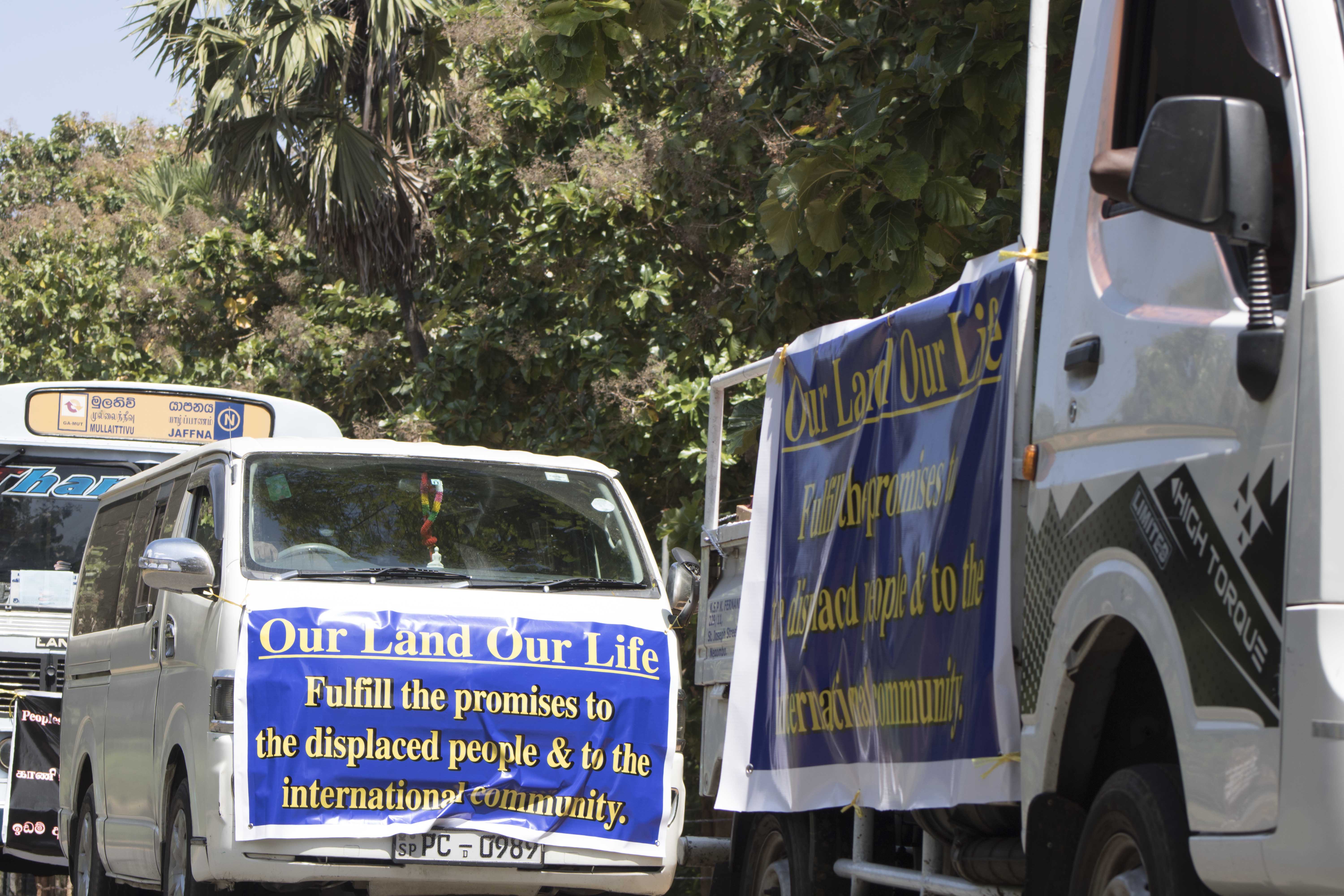 Although almost ten years have passed since the end of the armed conflict the Sri Lankan military continues to control and occupy vast swathes of land in the Tamil homeland, forcing families to remain displaced.
Keppapulavu families began their prolonged campaign for their homes in March 2017. The campaign, which has seen widespread support among Tamils across the North-East and diaspora worldwide, has reached out to several international bodies, including the UN High Commissioner for Human Rights.
Related articles: 

Army intimidation forces Keppapulavu protesters to cover shacks

Keppapulavu families continue protest for land in front of army camp
On January 28, residents of Keppapulavu intensified their campaign to have their lands released from Sri Lankan army occupation, getting as close to the camp and their lands as possible while military personnel and police were deployed to hold them back.