05 February 2019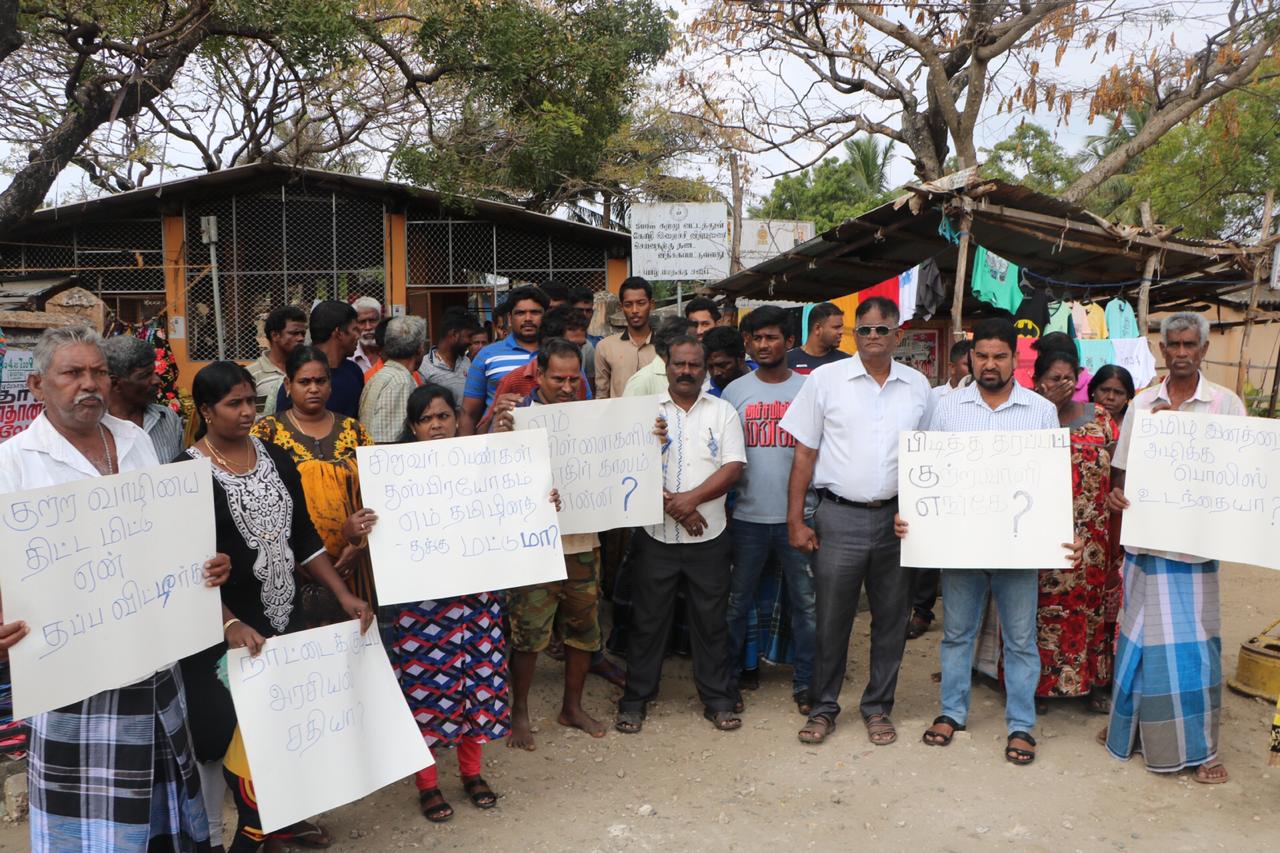 Residents of a Jaffna suburb protested after a suspect accused of abducting a local Tamil girl escaped while receiving treatment in hospital, purportedly under the watch of Sri Lankan police.
Locals took to the street on Friday to vent their anger at the police for allowing the suspect to escape through their negligence, and demanded the police take action to find and arrest him again.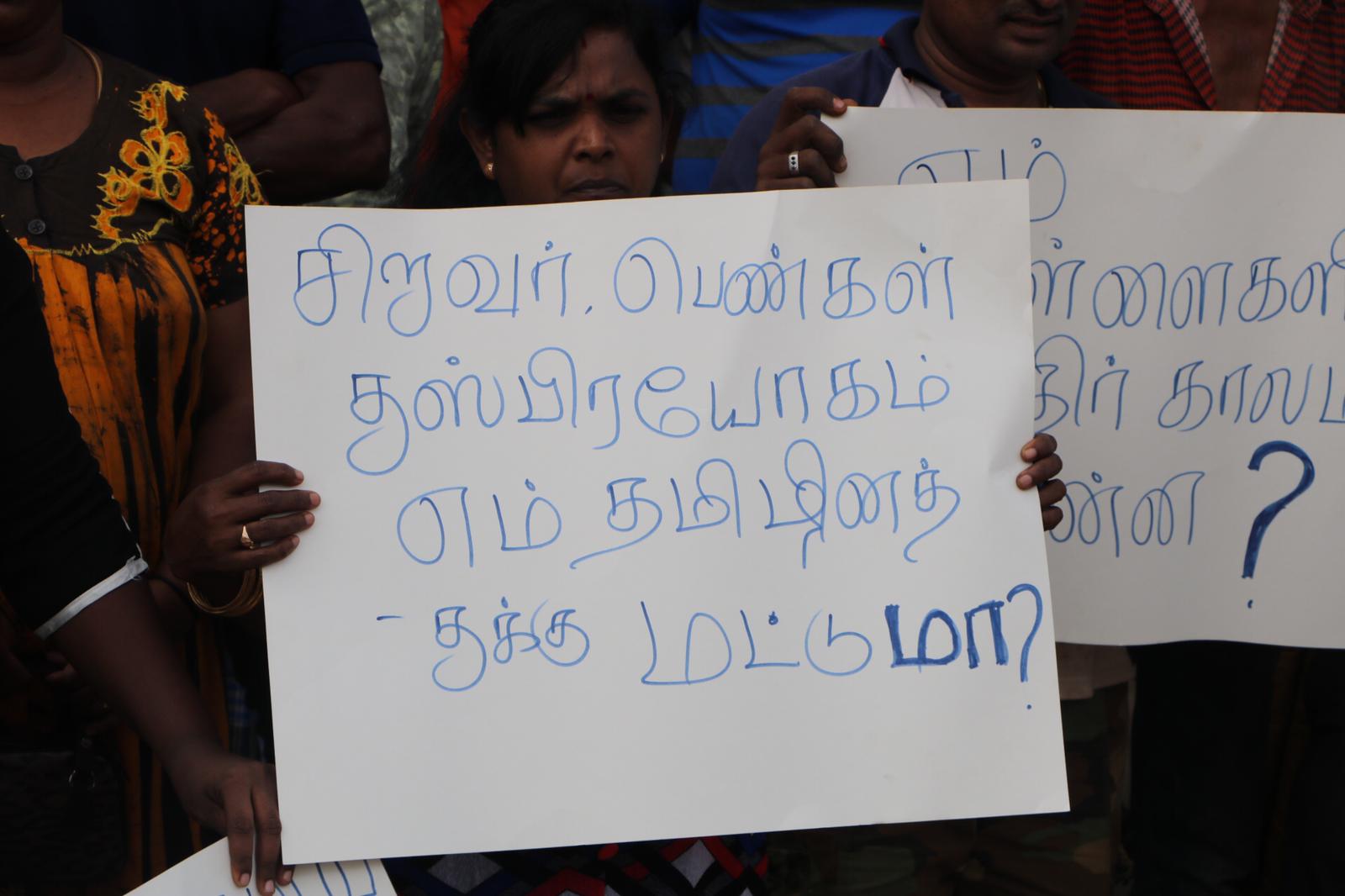 The reported abduction attempt had been stopped by the locals themselves and the suspect handed over to police.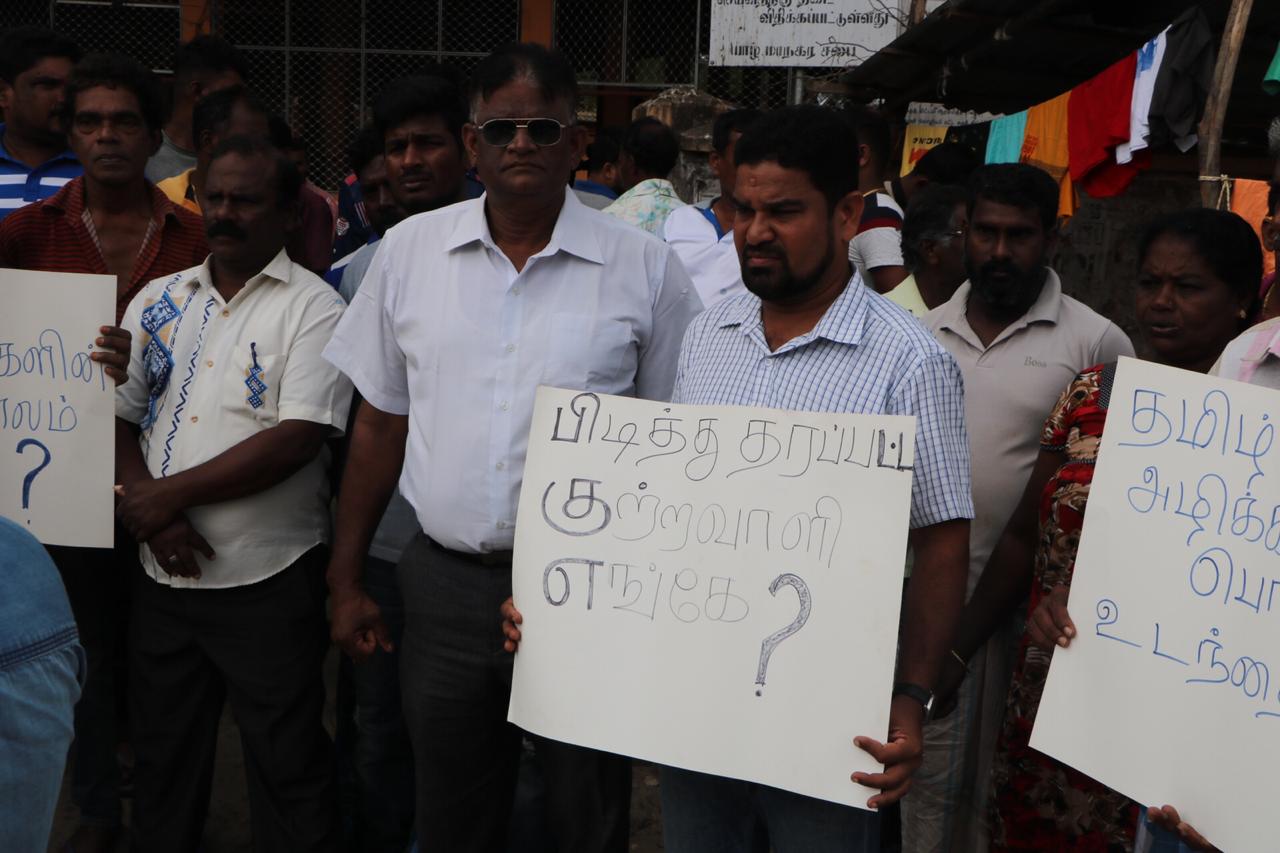 The suspect escaped after he was admitted to Jaffna Teaching Hospital, despite being under police security.