Keppapulavu villagers who have been protesting for the last 4 months for the release of their land took their protest to the Mullaitivu District Secretariat on Monday.
The protest coincided with a Mullaitivu development committee meeting at the DS, attended by the Chief Minister of the Northern Province as well as ministers and other members of the Northern Province and parliamentary representatives.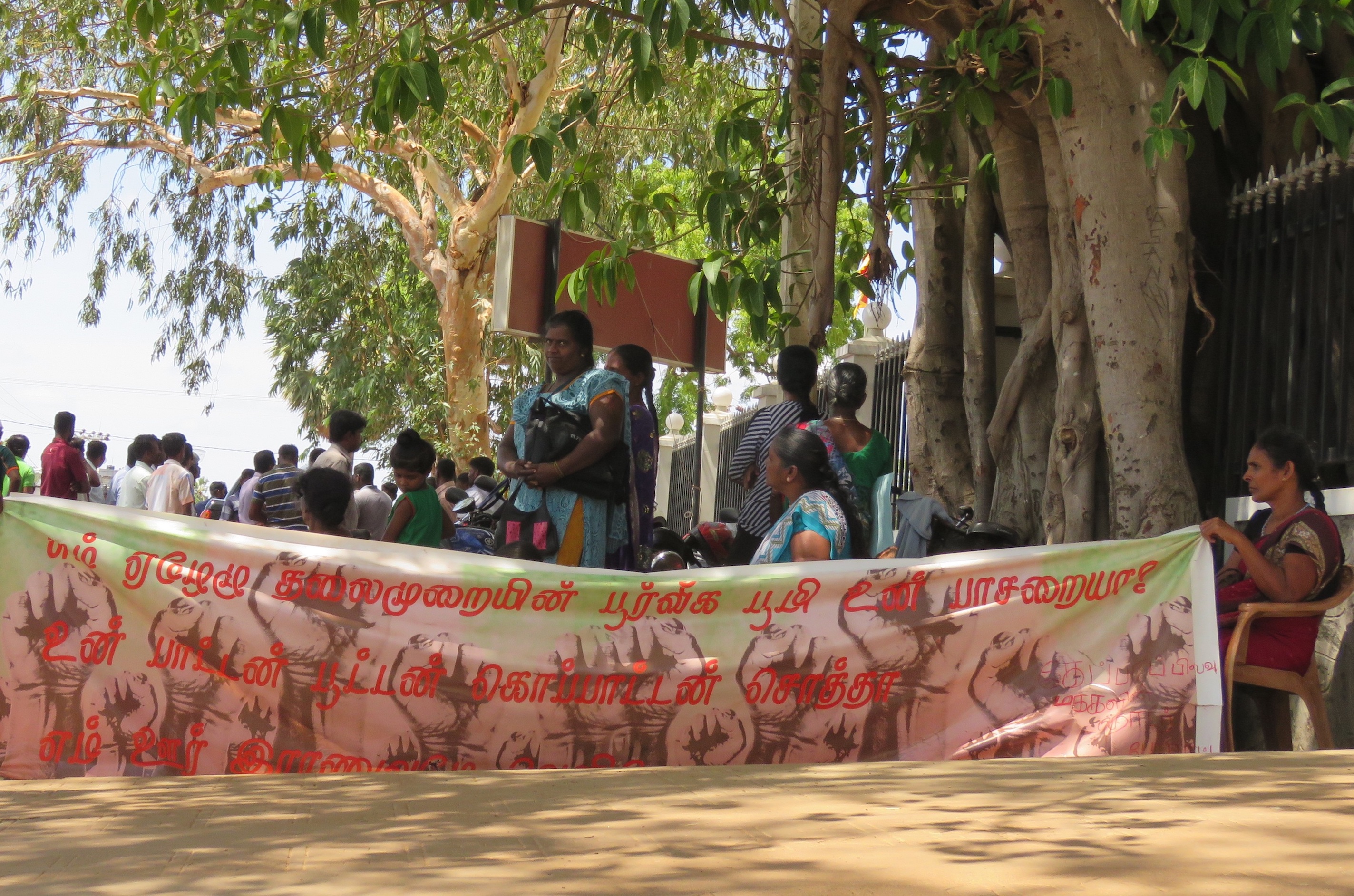 138 families from Keppapulavu have been protesting for the release of around 482 acres of land from Sri Lankan military occupation for 132 days now.
The villagers expressed frustration that their protests had not yielded any results and reiterated that they would not give up until their lands had been released.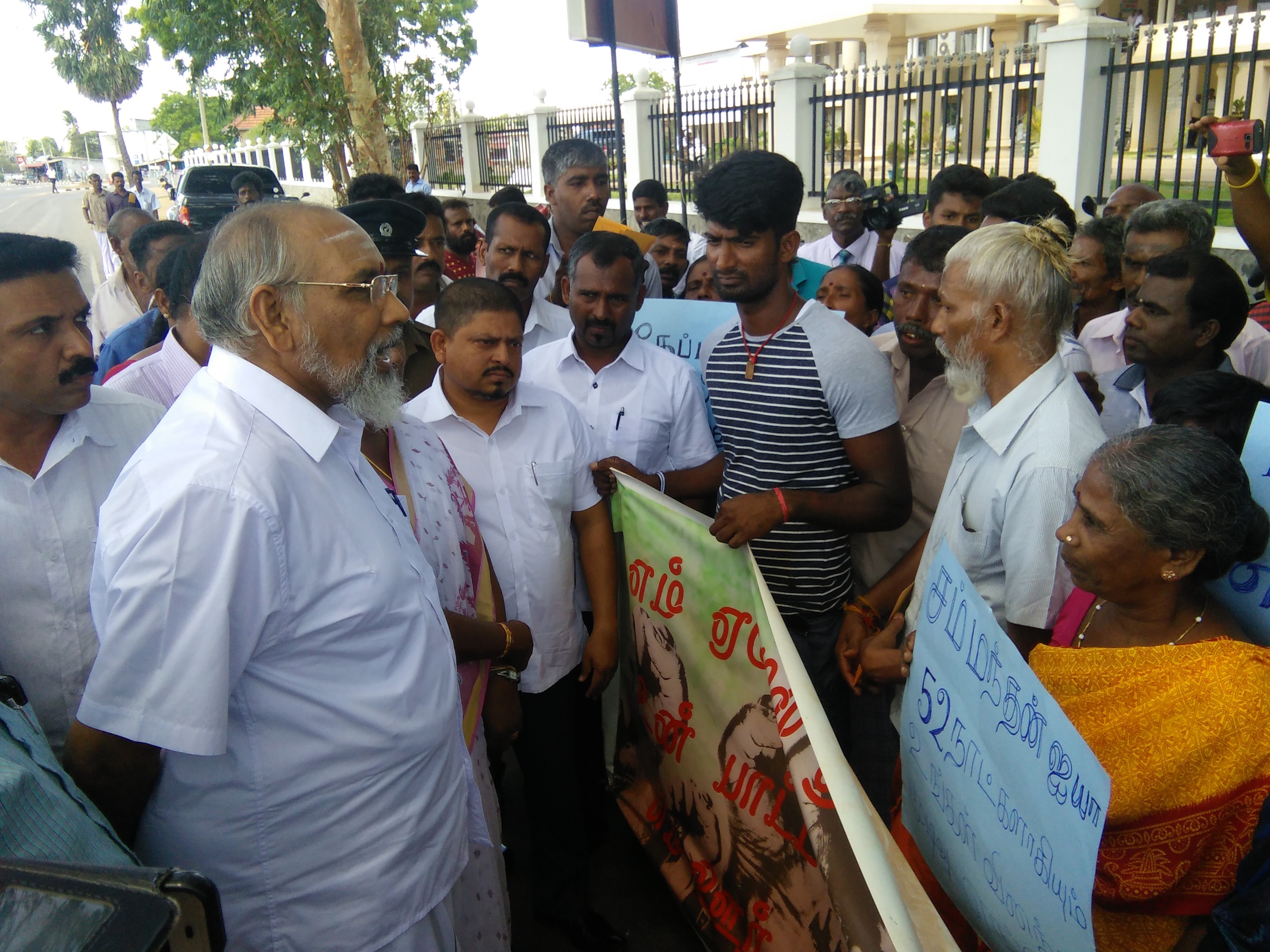 Chief Minister Wigneswaran met the protestors and said he had spoken to the Sri Lankan President's new secretary about their land issues, claiming that the Secretary had assured the lands would be released soon.
The transfer of the lead military official at Keppapulavu had caused delays in the land release, the Chief Minister told the protestors.