Land protestors at Keppapulavu protested on the main road yesterday for May Day, staging an oppari or lament chorus.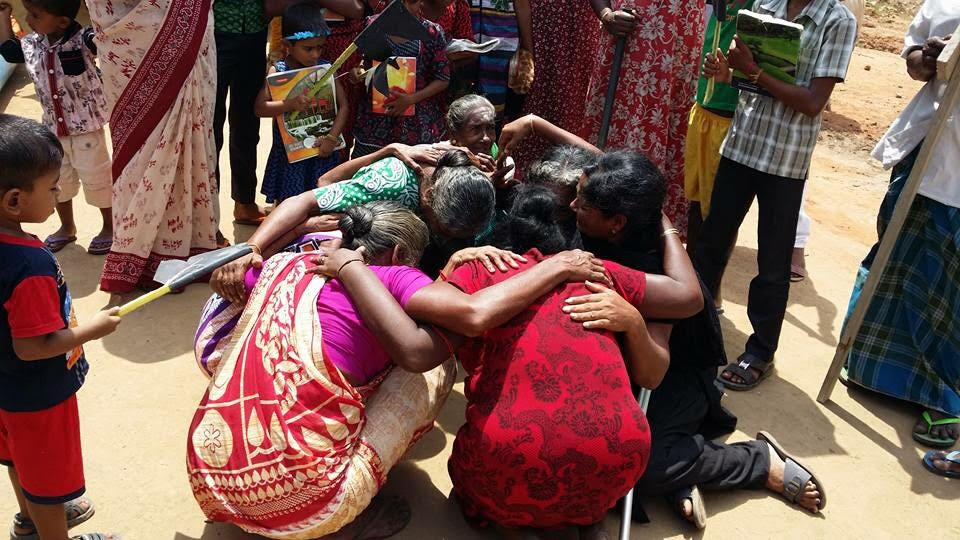 The folk song tradition of oppari involves wailing laments, usually by women, at occasions of grief.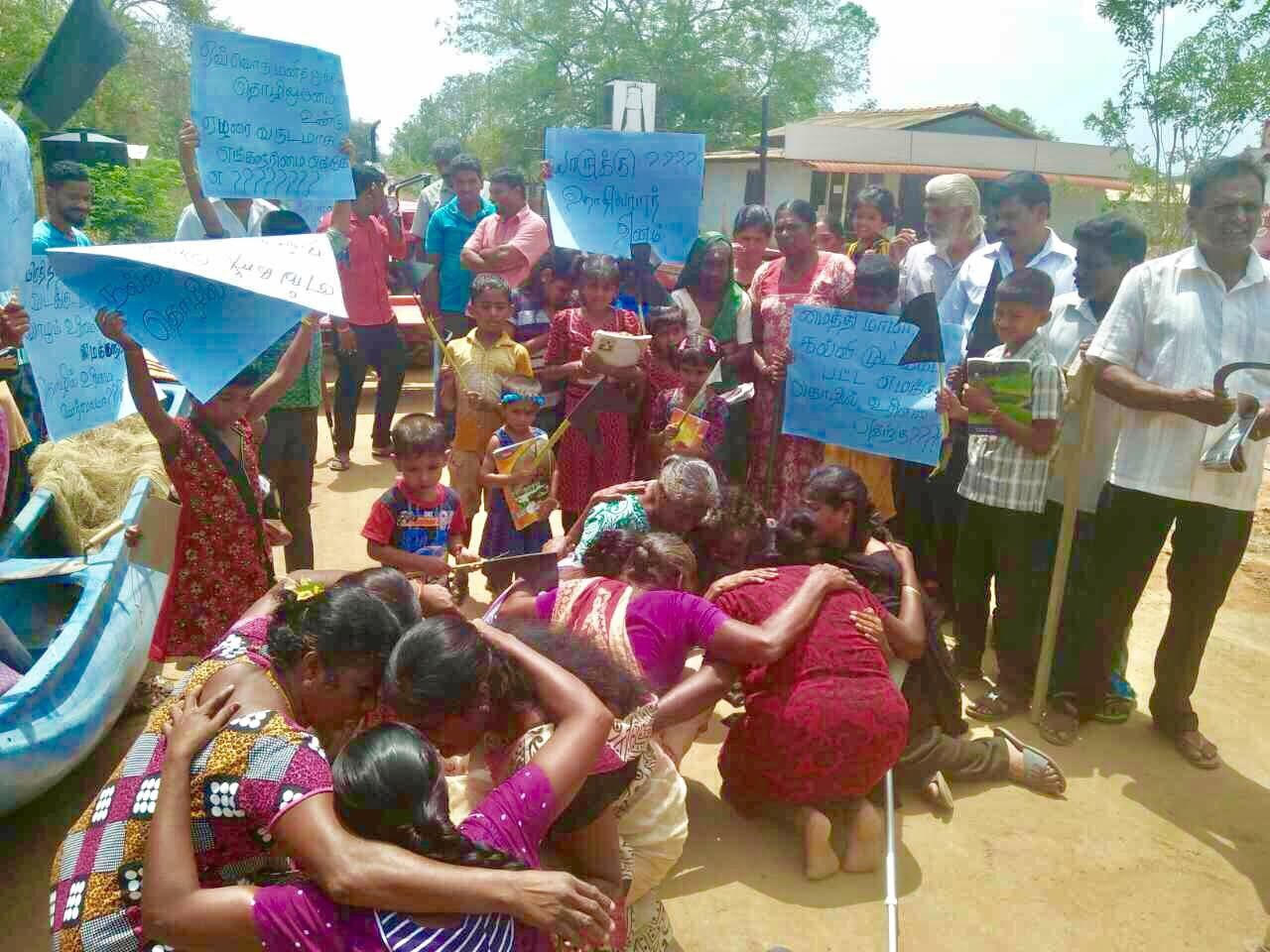 The Keppapulavu protest, which followed immediately after the neighbouring villagers of Pilakudiyiruppu had their lands returned, is on its 64th day.