11 December 2018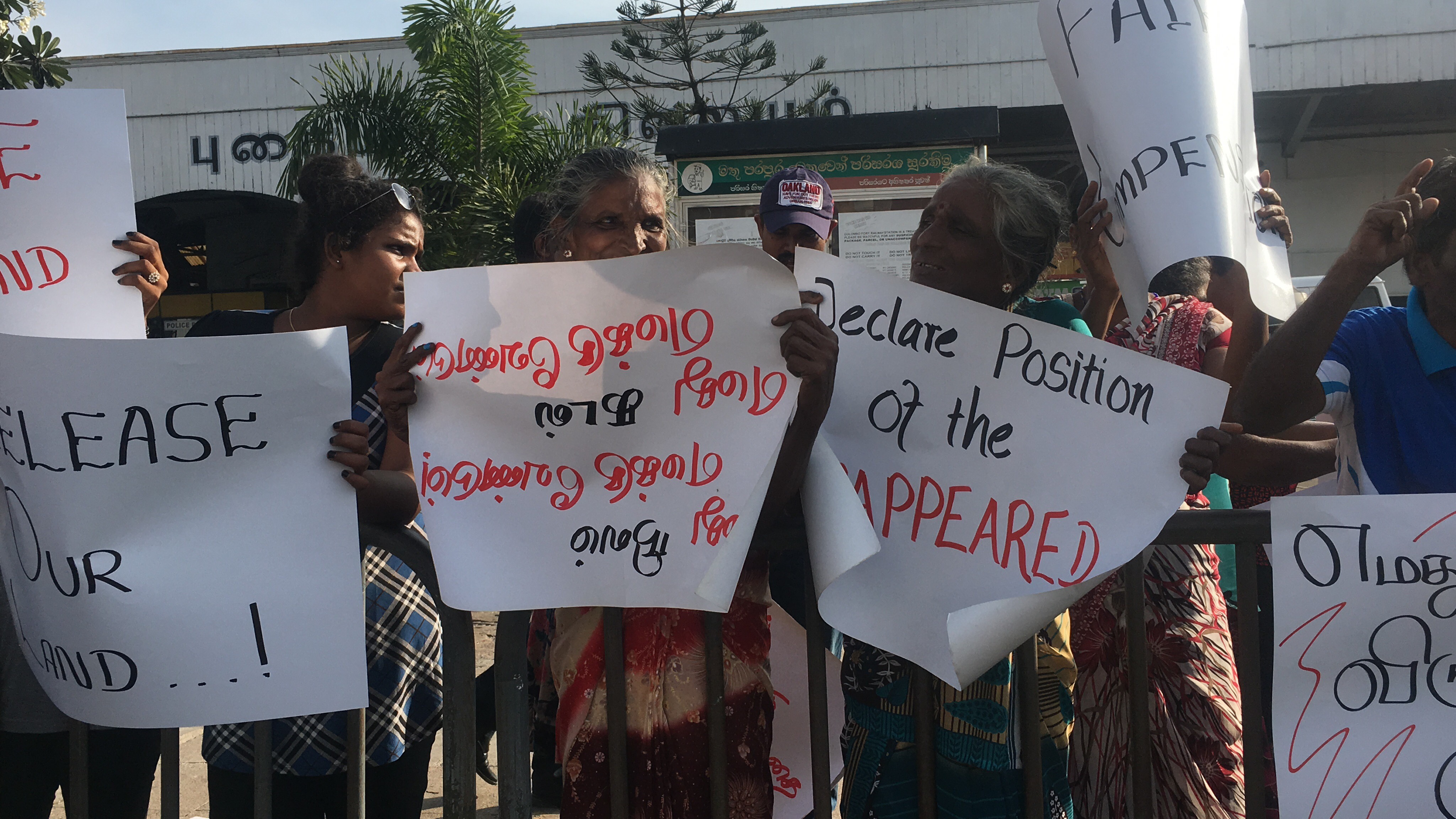 Sinhalese and Tamil residents of Colombo protested at Fort on Monday, to mark International Human Rights Day and demonstrate solidarity with ongoing protests around the North-East and by up-country Tamils.
Protesters called for the release of Tamil political prisoners and the release of military occupied land in the North-East, as well as for answers for enforced disappearances and the repeal of the Prevention of Terrorism Act (PTA) and the immediate halt of Sinhala colonisation schemes, particularly the Mahaweli scheme.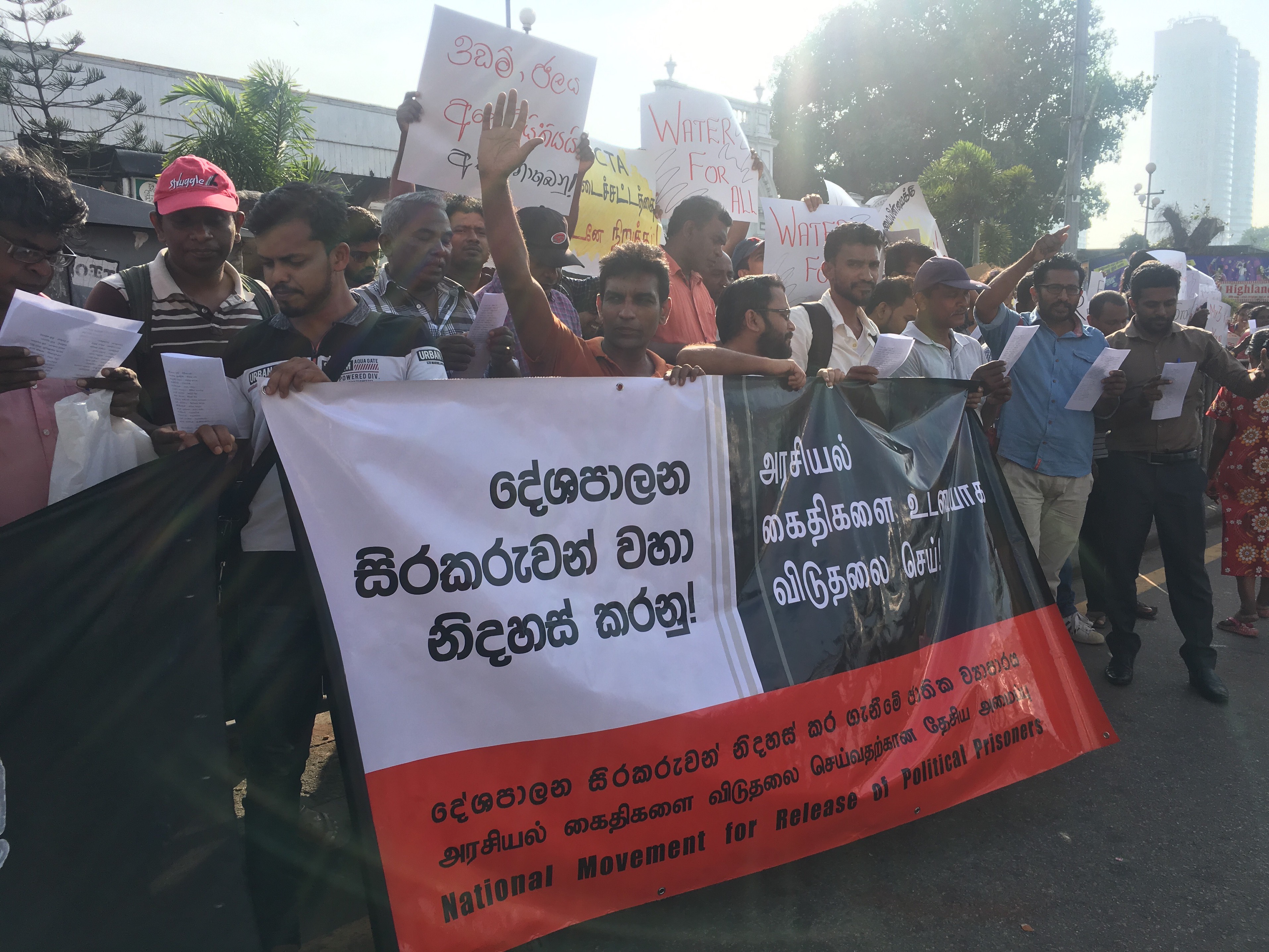 The protest also called for a minimum wage for tea estate workers, in line with the ongoing struggle by up-country Tamils to secure a minimum wage of 1000 Rs for a day's labour.