06 December 2018
Civil society organisations and former LTTE cadres staged a demonstration in Batticaloa this week, protesting against the arrests of former fighters.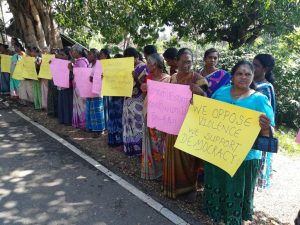 Protestors called for the released of the former LTTE cadres, with as many as six members reportedly arrested this week in connection with the murder of two Sri Lankan policemen.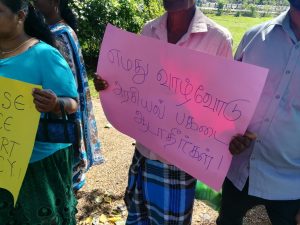 The demonstration, staged outside of the office of the Governor of the Eastern Province also called for action on enforced disappearances.