10 December 2018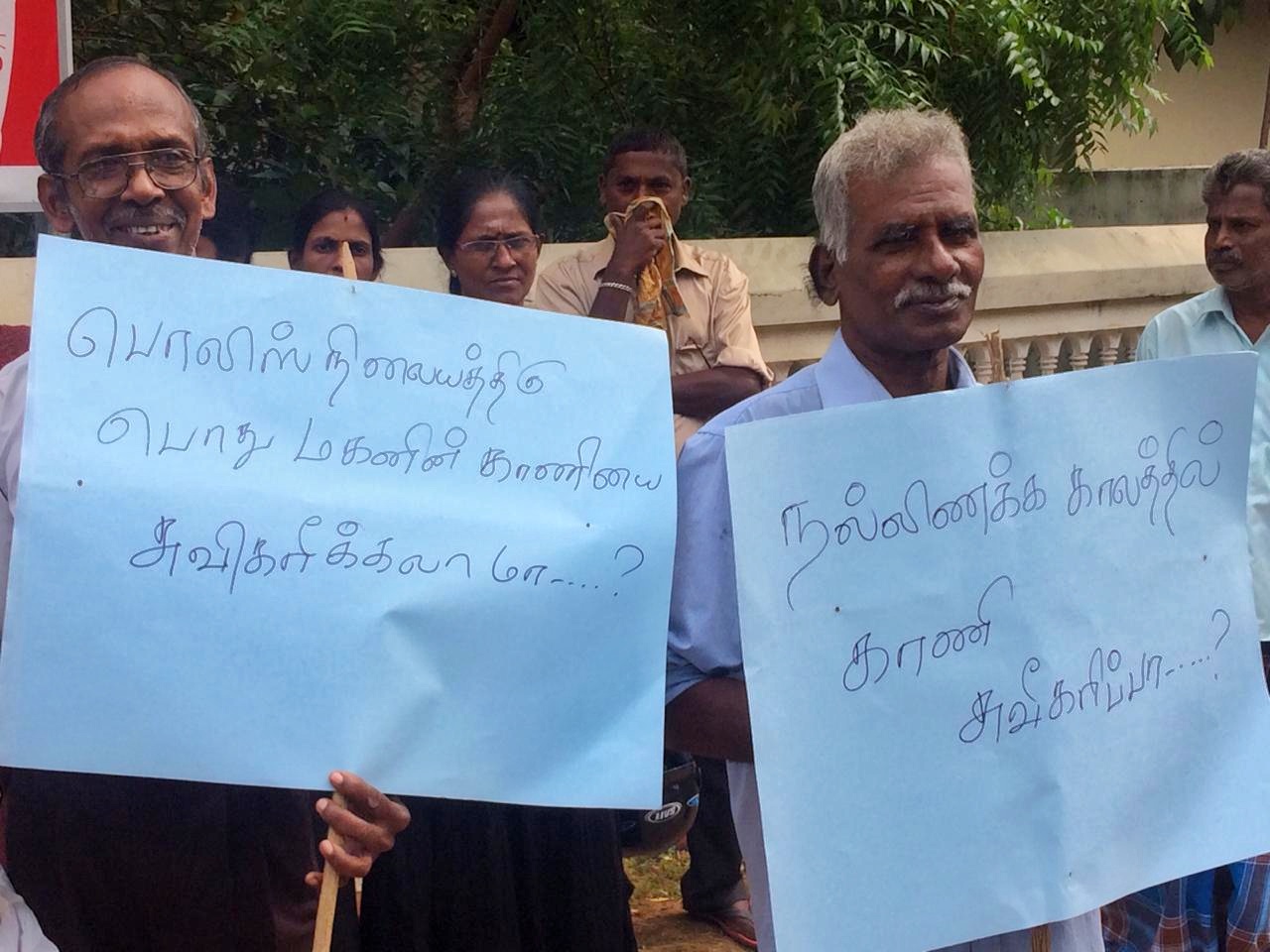 A demonstration was held in Jaffna against a planned land-grab to relocate a police department notorious for human rights violations.
The protest outside Uduvil district secretariat on Monday condemned attempts to relocate Chunnakam police station to privately-owned land in a residential neighbourhood.
Locals said they did not want Chunnakam police, who have a record of torture and murder, in their midst.
With the police department required to vacate its current premises on private land on the Chunnakam – Punnalaikattuvan road, the Sri Lankan government has been seeking a replacement property for the station.
It had initially been decided that the police department would relocate to a state-owned land on the same road, opposite the local veterinary surgery.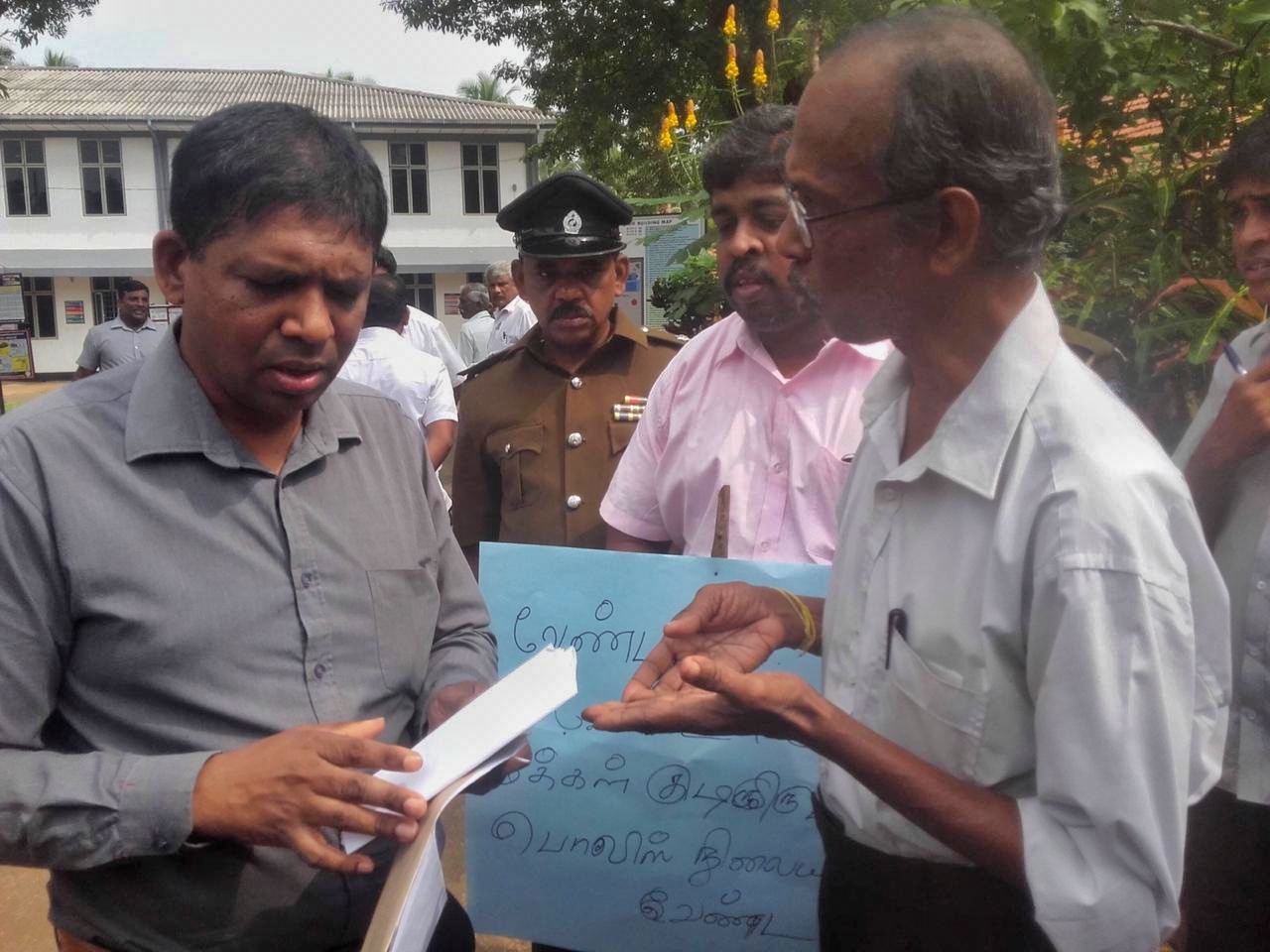 However Chunnakam police refused the suggestion, claiming that the land was incompatible with the department's needs, identifying instead a property close to the KKS road, belonging to a member of the Tamil diaspora.
Action was then commenced to seize the land and hand it over to Chunnakam police.
Protesters against the move condemned the land-grab of private land and stressed that the Chunnakam police station should not be built in their neighbourhood.
A petition outlining their concerns was also handed over to the Uduvil divisional secretariat.