10 November 2019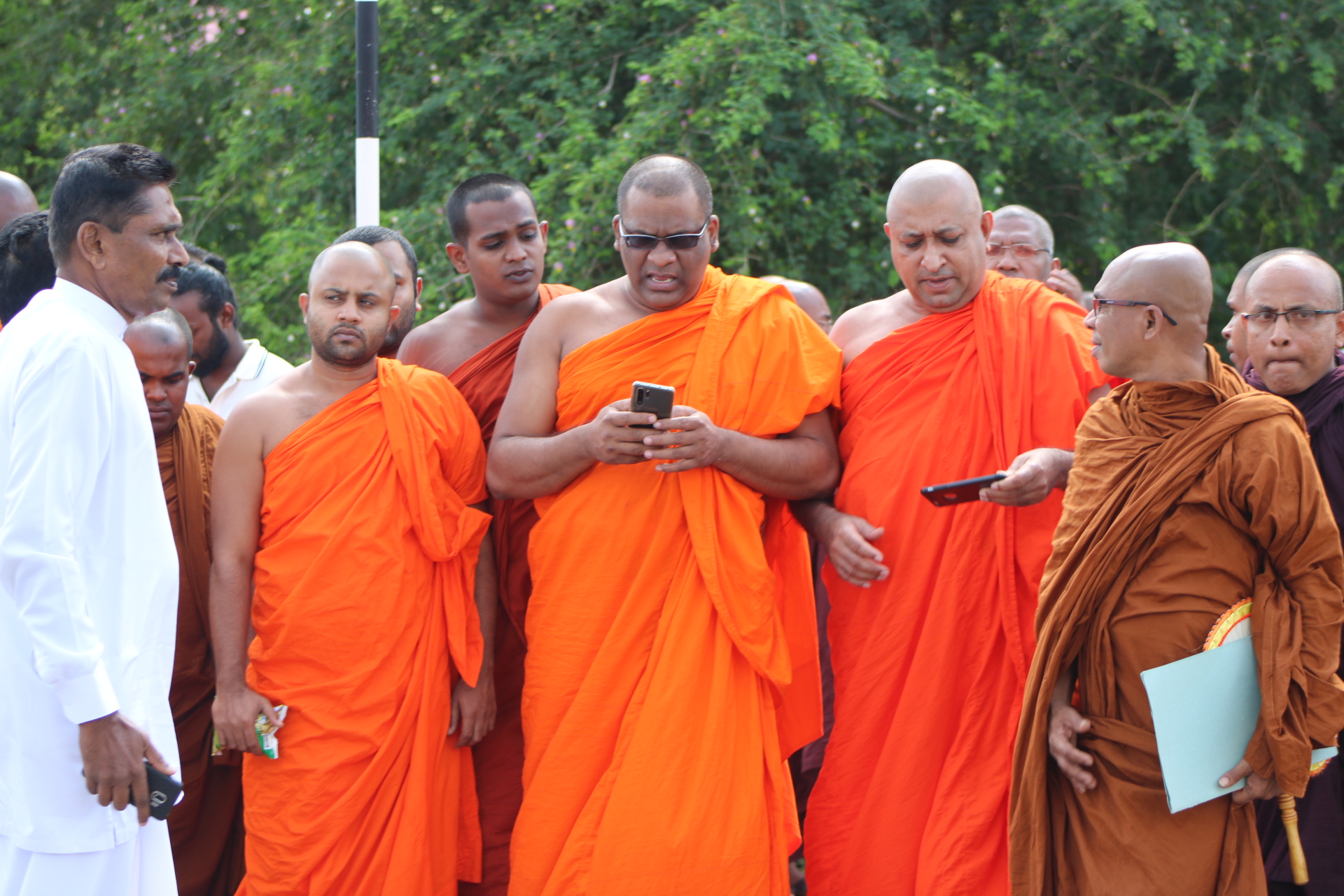 A fresh contempt of court hearing against Gnanasara, a leader of the extremist Sinhala-nationalist BBS organisation, has been set for February 17, 2020 by the Sri Lankan court of appeal.
The action was filed by TNA MP Shanthi Sriskandarajah after Gnanasara had led the cremation of a Buddhist monk on Tamil temple premises, directly contravening a court order prohibiting the action.
The senior superintendent (SSP) and chief inspector of the Mullaitivu police department will also appear as defendants in the case, for failing to prevent the court order from being disobeyed.
During the incident police were accused of aiding the monks to carry out the cremation and of failing to intervene when Tamils were assaulted by Buddhist monks and their supporters.