23 September 2019
Tensions were high in Mullaitivu on Monday as the deceased monk of a controversial Buddhist vihara in Semmalai was cremated in the grounds of a Hindu temple, despite a court injunction prohibiting the funeral rites from being carried out on the temple's premises.
The funeral was led by extremist Buddhist monk Gnanasara of the Sinhala nationalist Bodu Bala Sena organisation, recently released from prison after being pardoned by the Sri Lankan government, and attended by dozens of Sinhalese who were transported to the area from the South.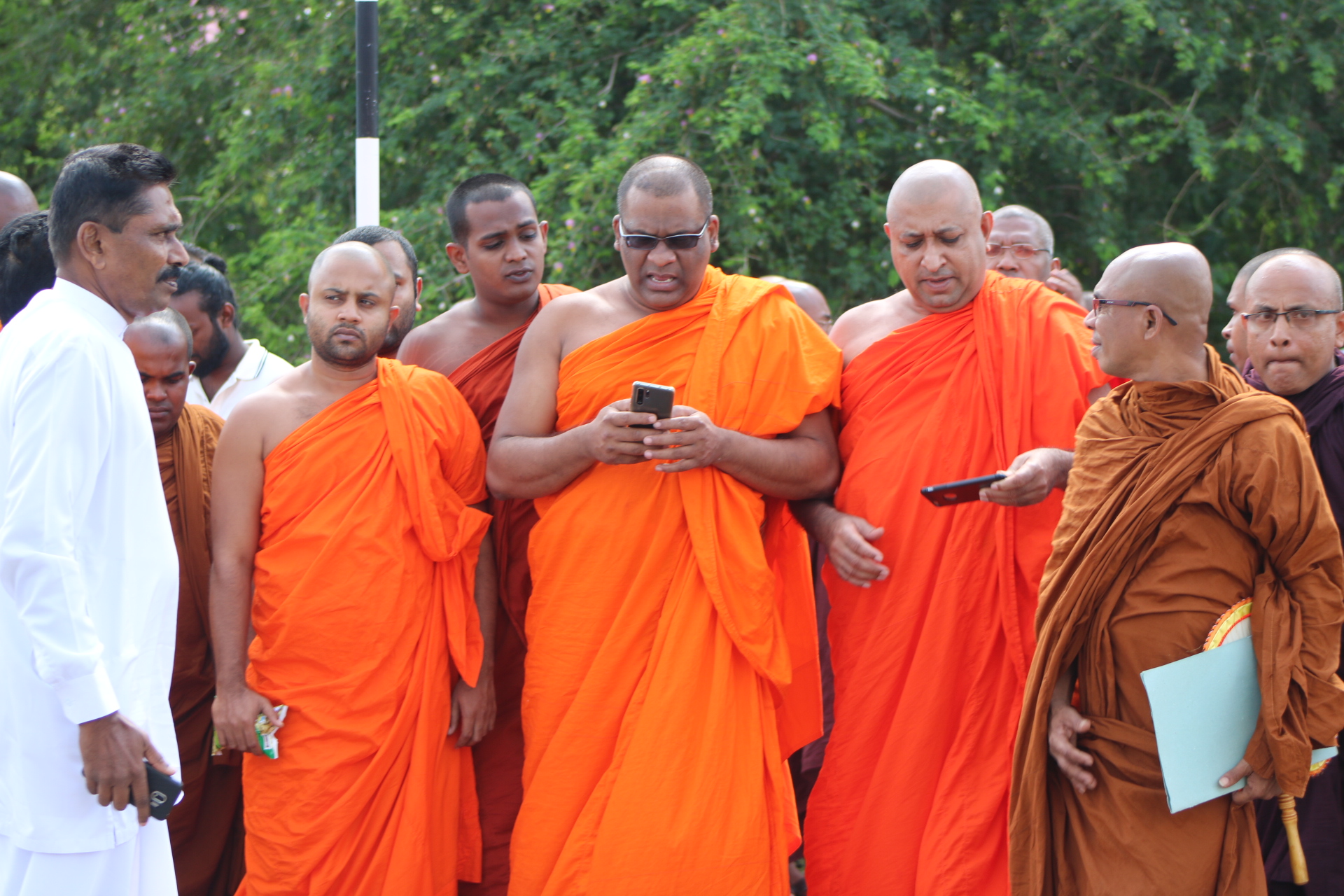 Sri Lankan police, of whom dozens were deployed to the area, also disregarded the court injunction, instead providing full security for the cremation, and barring Tamils from entering the area. Police also looked on as Tamil lawyers who had worked to secure the injunction were assaulted by Buddhist monks when attempting to question why the cremation was going ahead against the legal order. Two Tamil youths were hospitalised, while one lawyer, Sugash Kanagaratnam, was assaulted by a monk who taunted the Tamil objectors by stating that Buddhist monks held supremacy in Sri Lanka.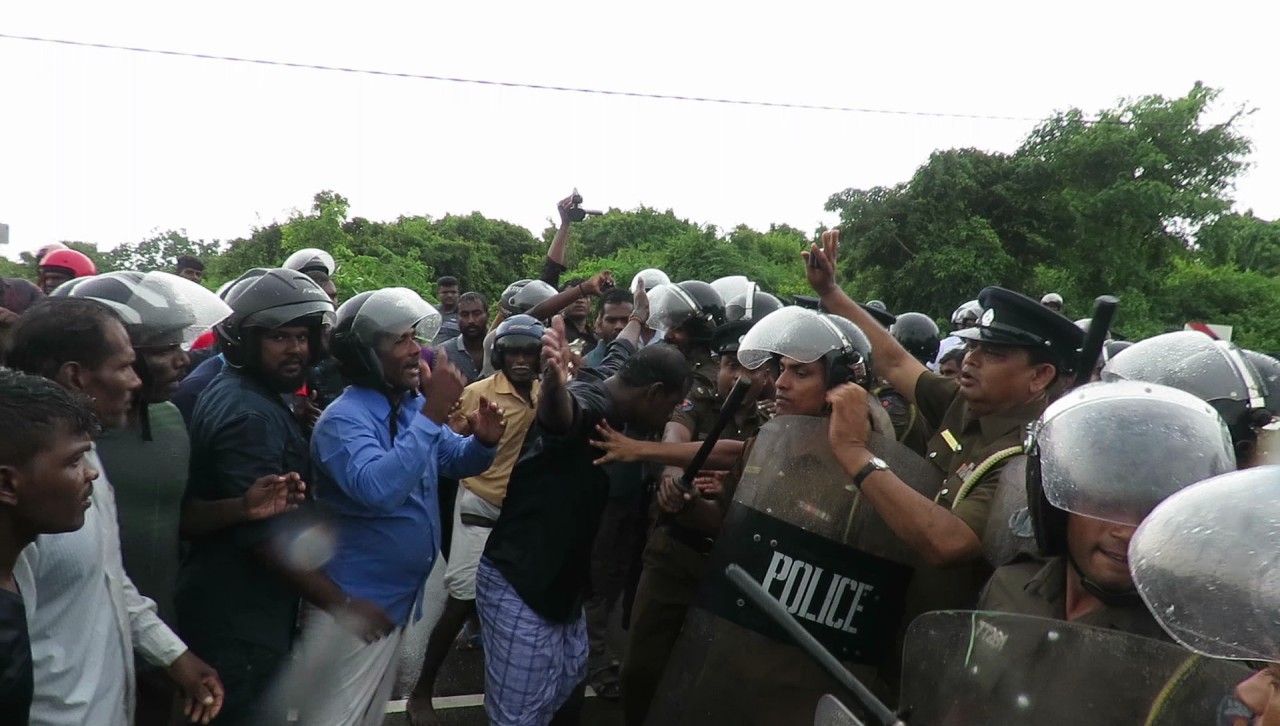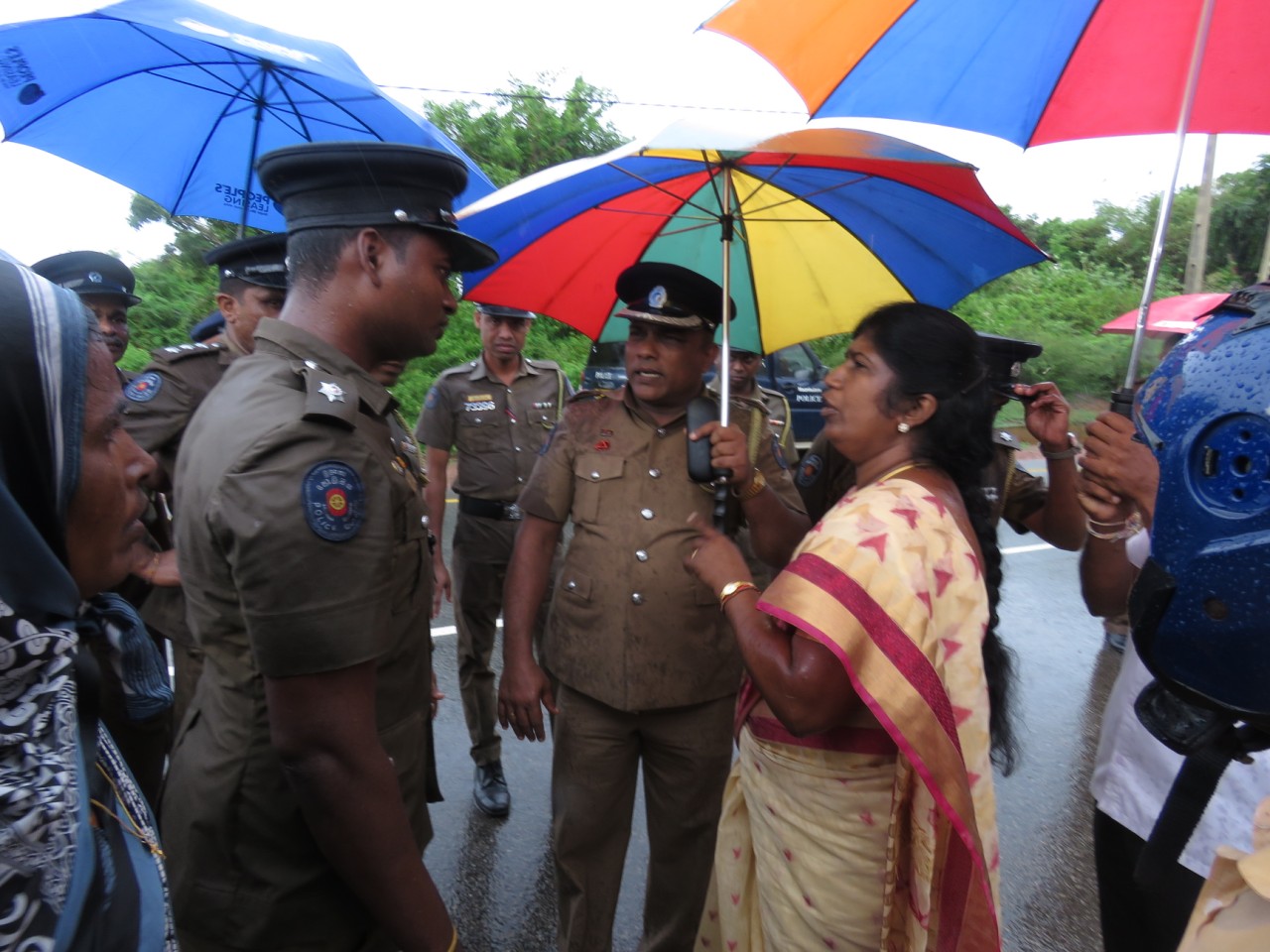 TNA MP Shanthi Sriskantharajah confronts police
Locals had fiercely opposed the cremation of the monk in the Neeraviyadi Hindu temple's grounds as corpses and funerals are considered pollutive and should not be brought near the sacred spaces of the temple and its environs.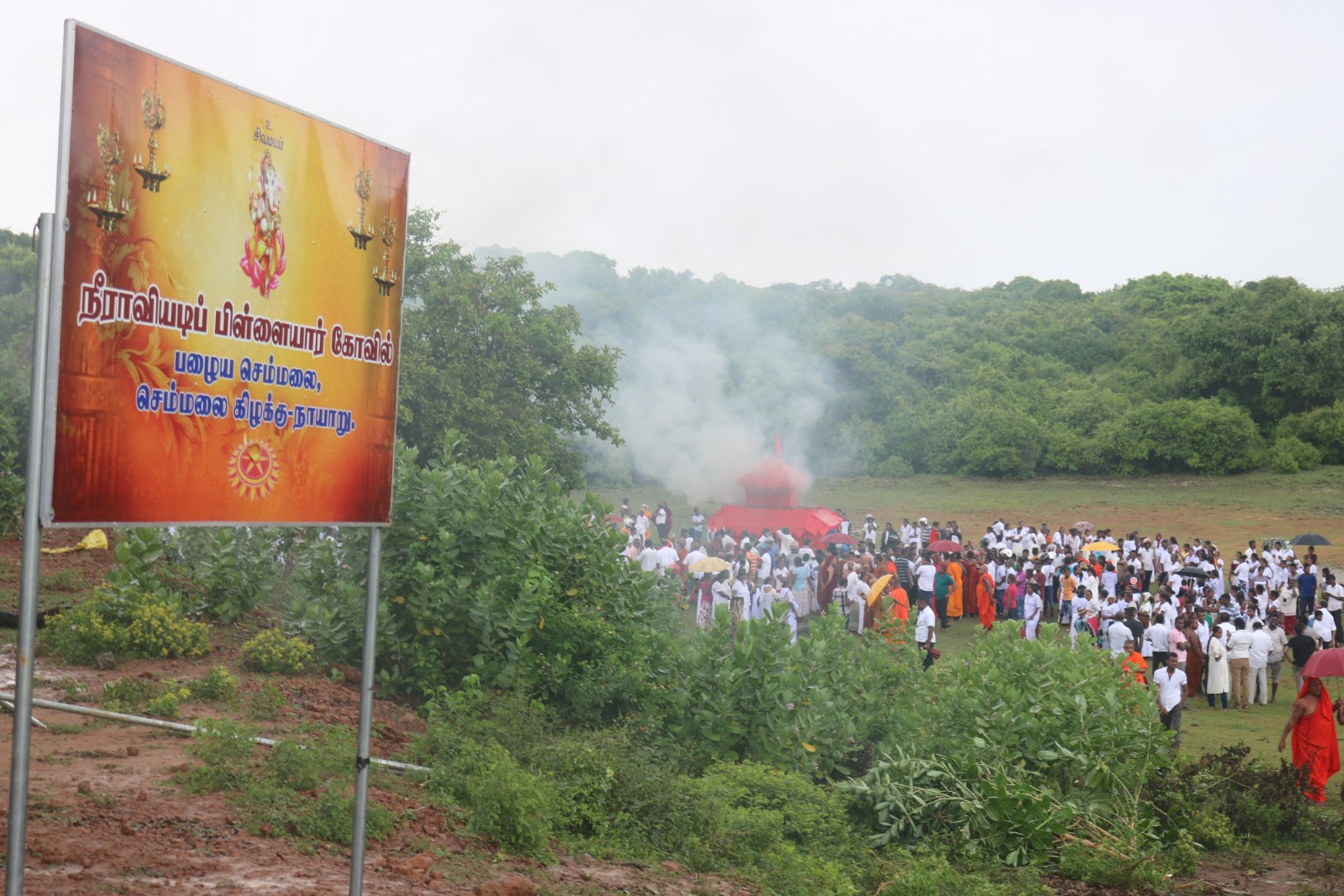 The deceased monk had spent the last ten years establishing a vihara on the temple's premises, culminating in the building of a massive Buddha statue. Before his death he had filed a high court appeal against the Hindu temple, resulting in an injunction on any development works towards the temple.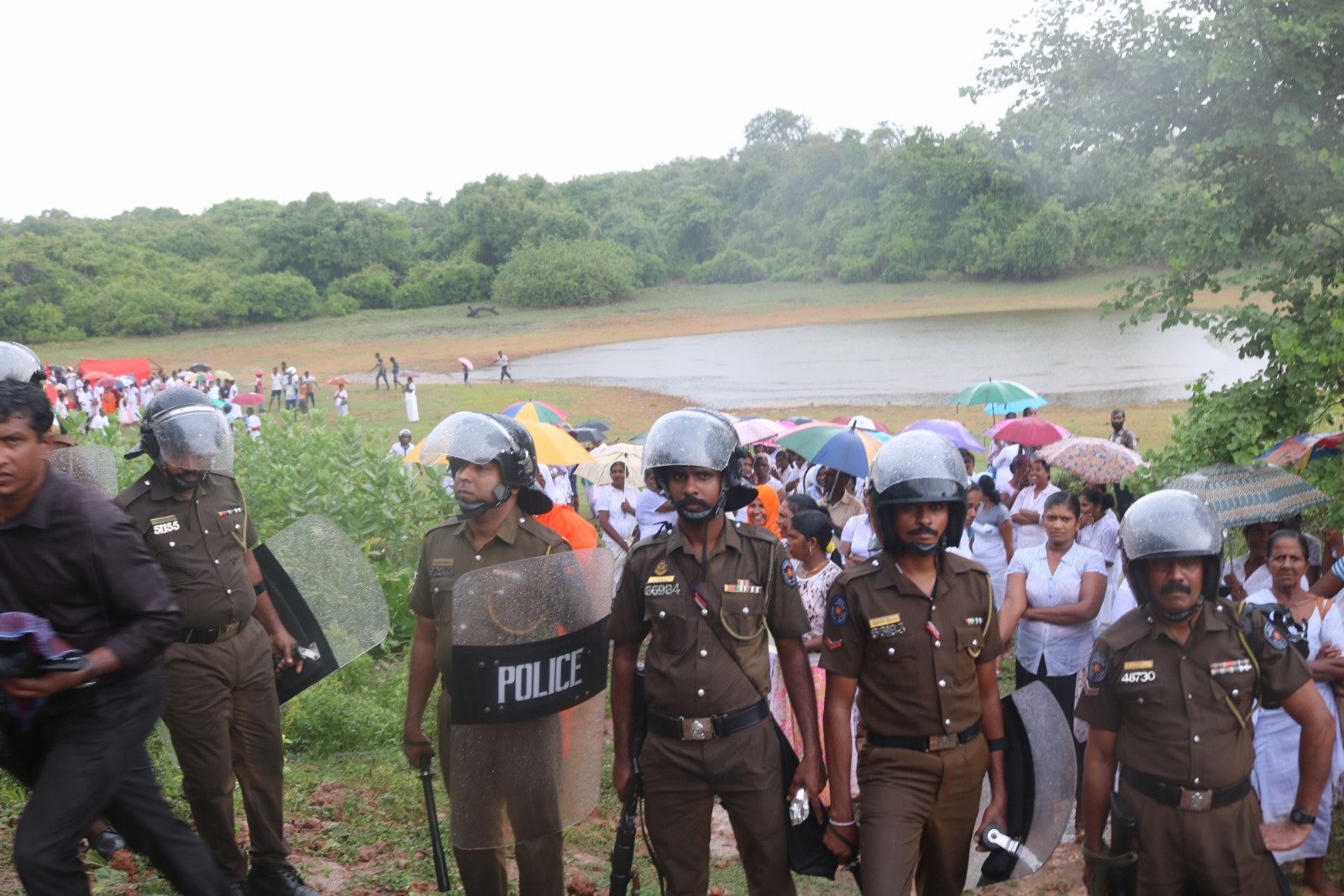 Locals and worshippers were distressed by the cremation taking place on the banks of the temple's 'theertham' - its tank which is considered to be sacred and purifiying water and where water for the temple's usage is drawn.