25 September 2019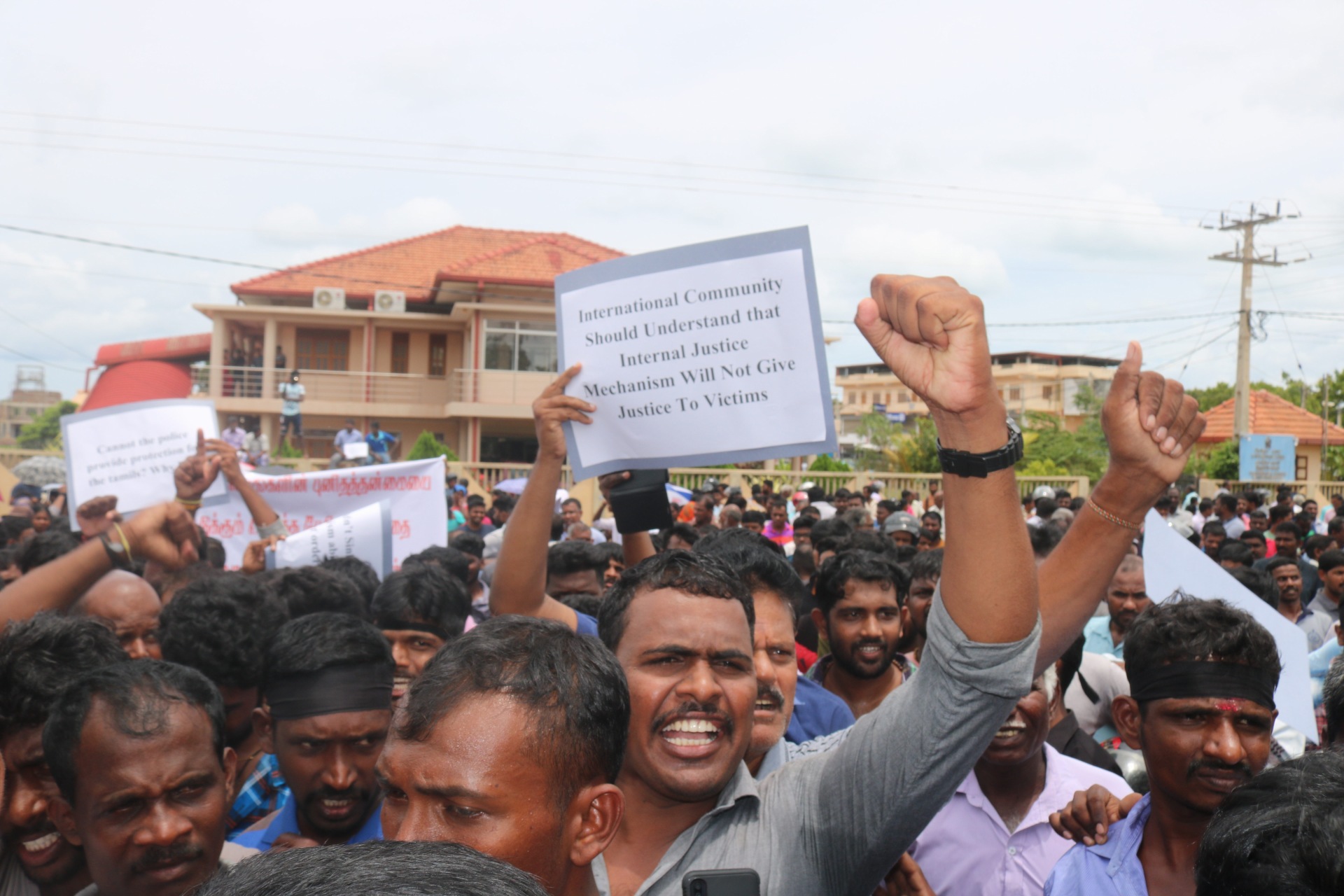 Thousands protested in Mullaitivu town on Tuesday after a controversial Buddhist monk was cremated the previous day in the grounds of a Hindu temple, despite local opposition and in direct breach of a court injunction.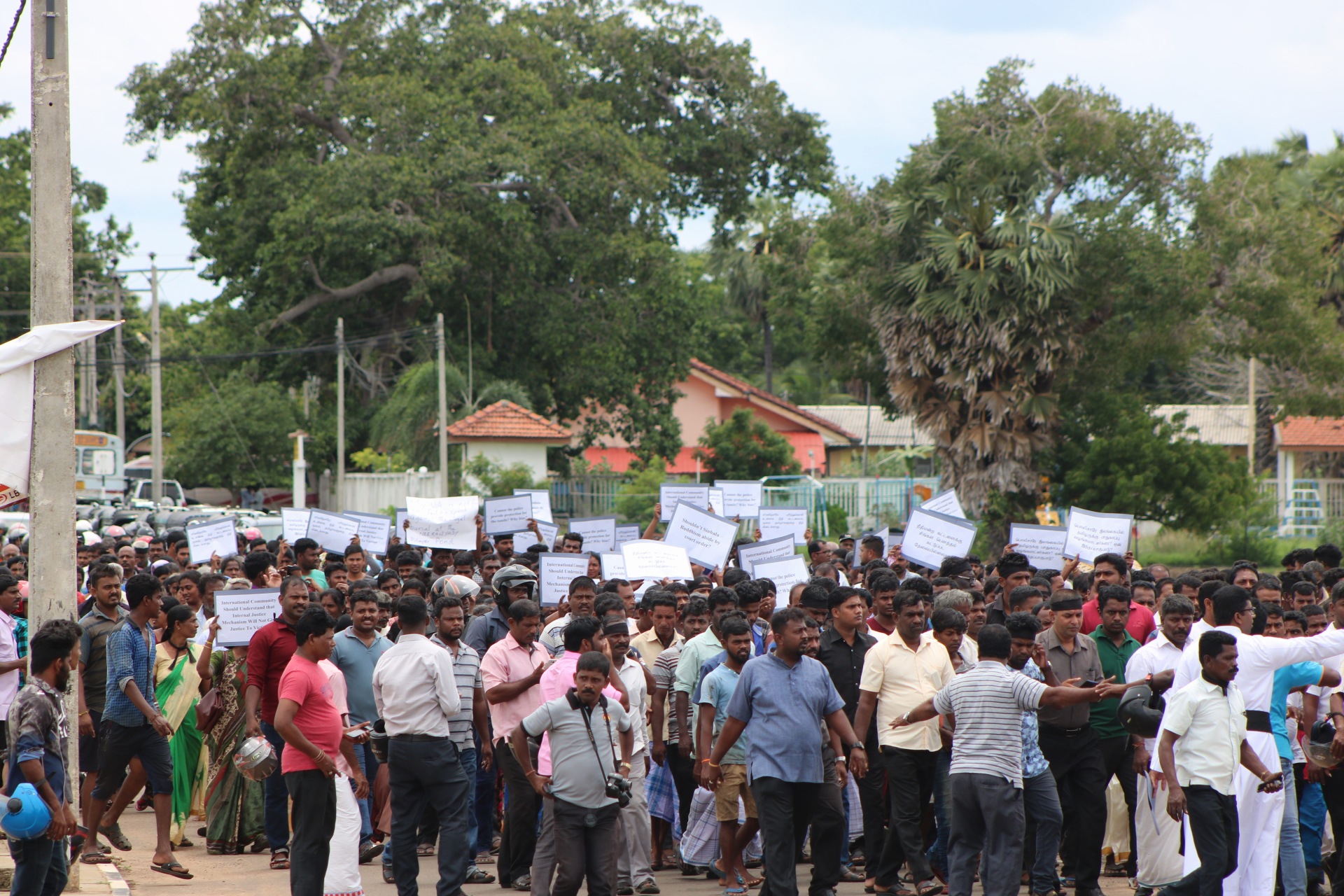 The unlawful cremation created a tense situation in the Semmalai Neeraviyadi area as locals and Tamil lawyers who attempted to confront the perpatrators were assaulted and verbally abused by Buddhist monks and their Sinhalese supporters, all while police looked on and provided security to the monks.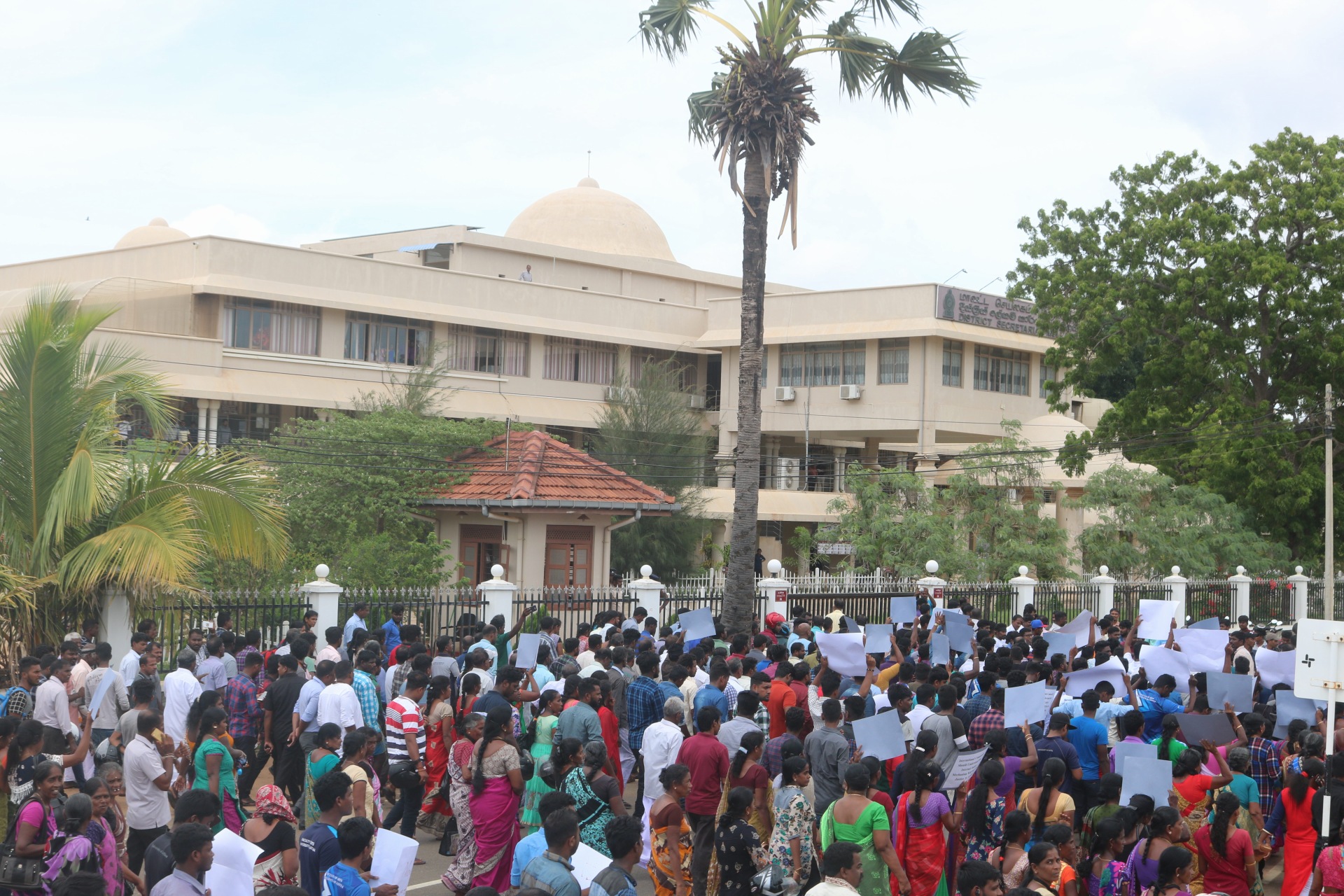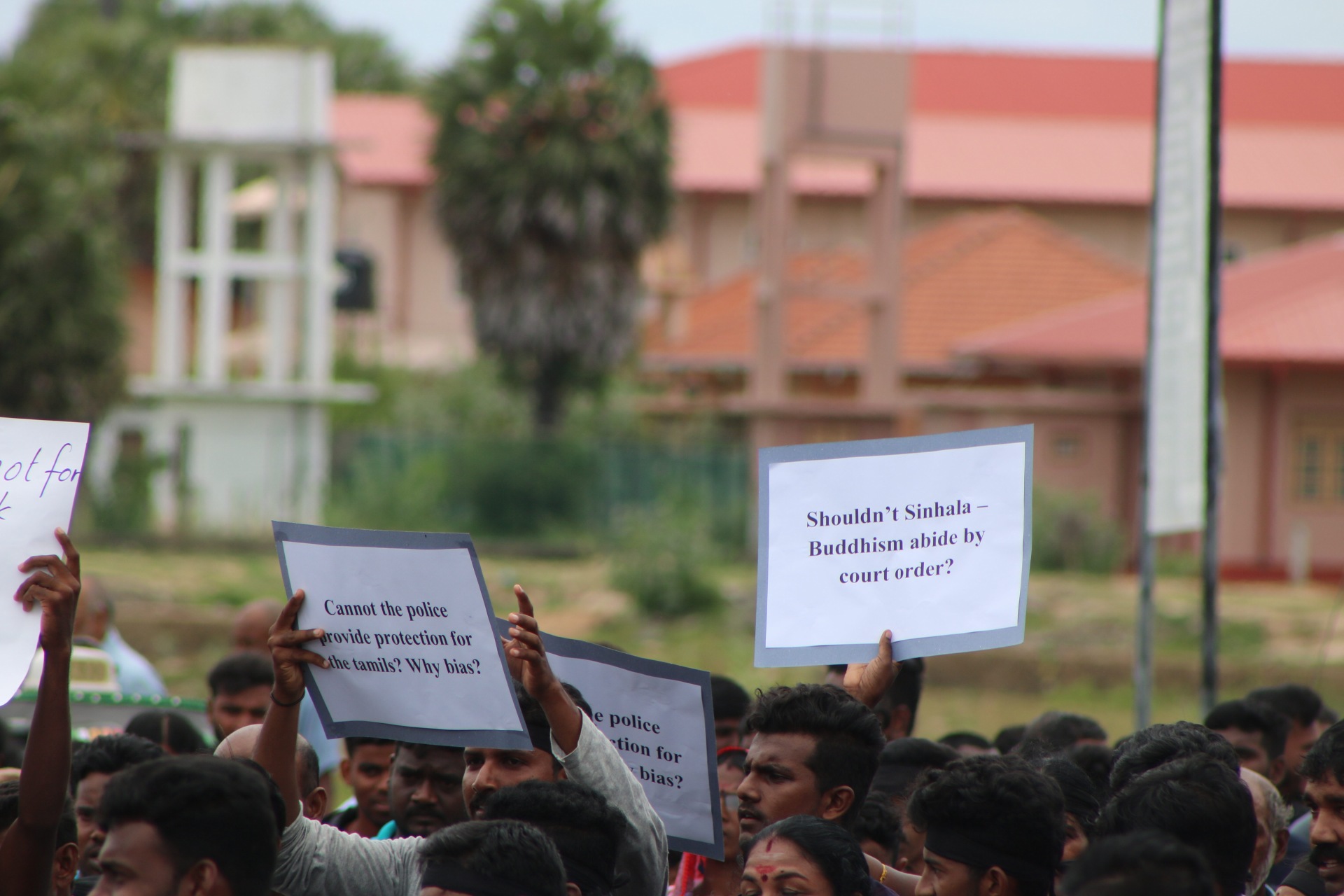 Among the monks contingent was Gnanasara of the Sinhala nationalist Bodu Bala Sena organisation, recently released from prison where he was serving time for contempt of court, after receiving a presidential pardon.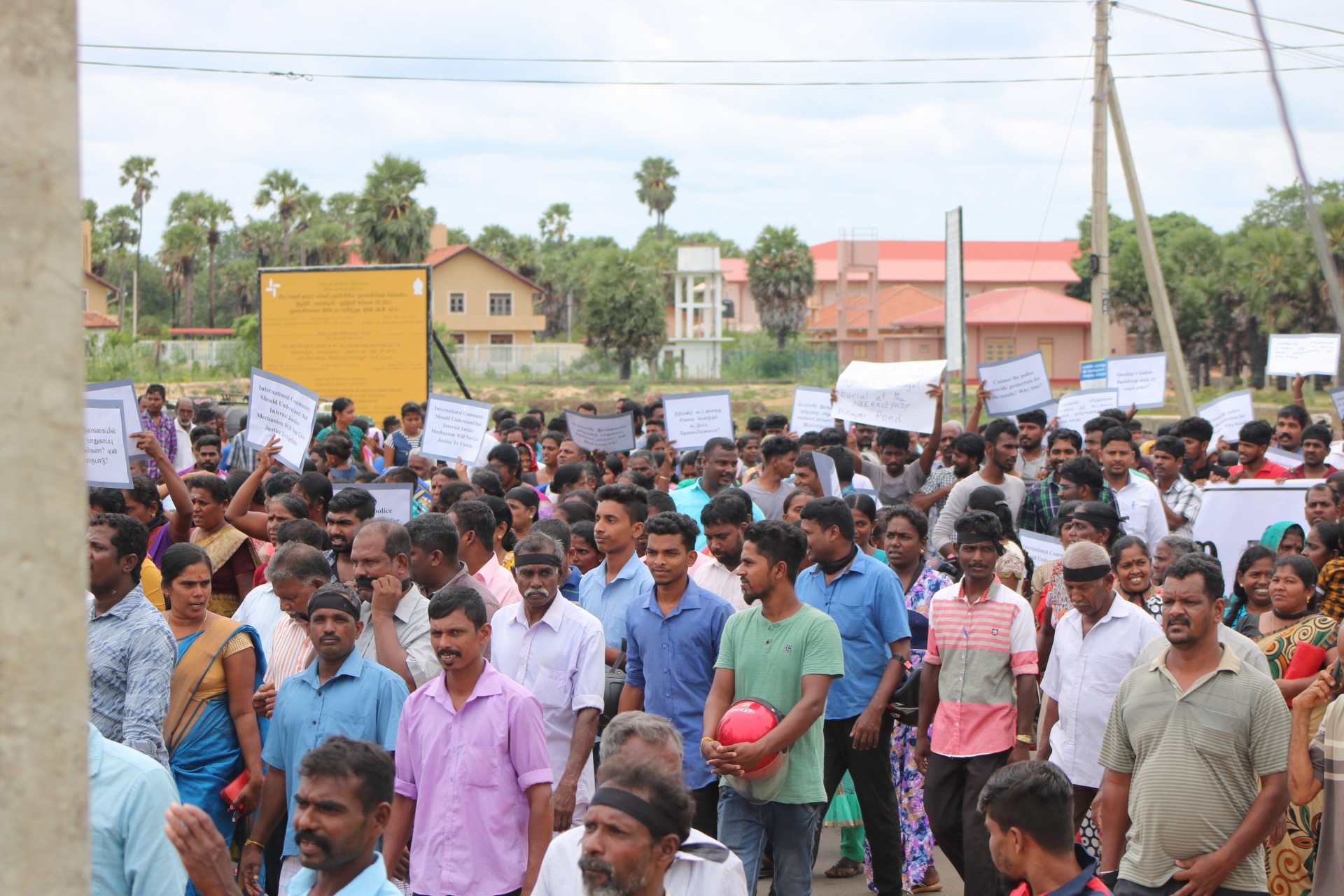 Thousands of Tamils marched through Mullaitivu to condemn the actions of the monks and the Sri Lankan police, as well as the failure of Sri Lanka's judiciary, gathering outside the district's secretariat demanding justice.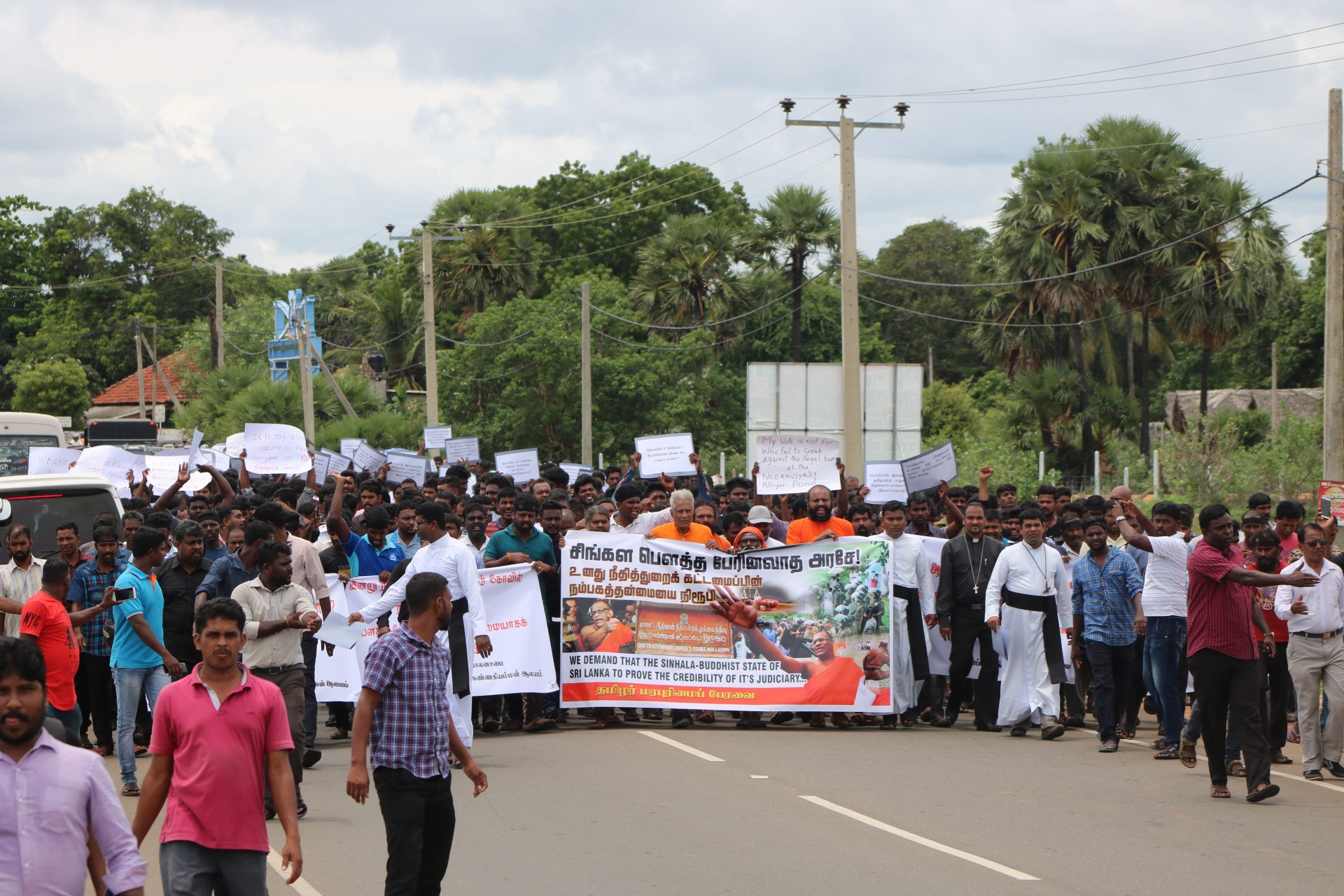 Mullaitivu businesses were closed in support of the demonstration, which saw Hindu and Christian religious leaders participate alongside civil society members and politicians.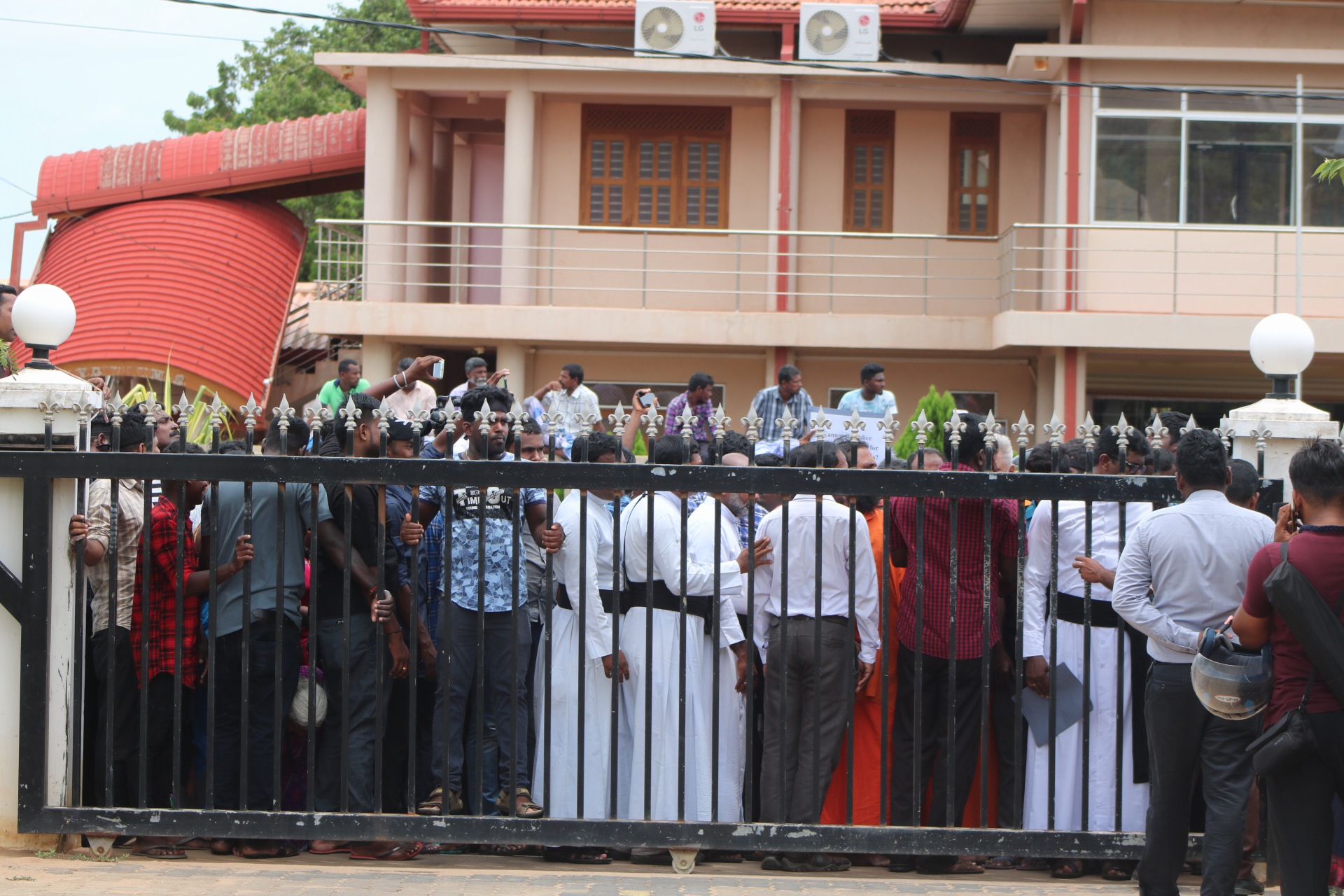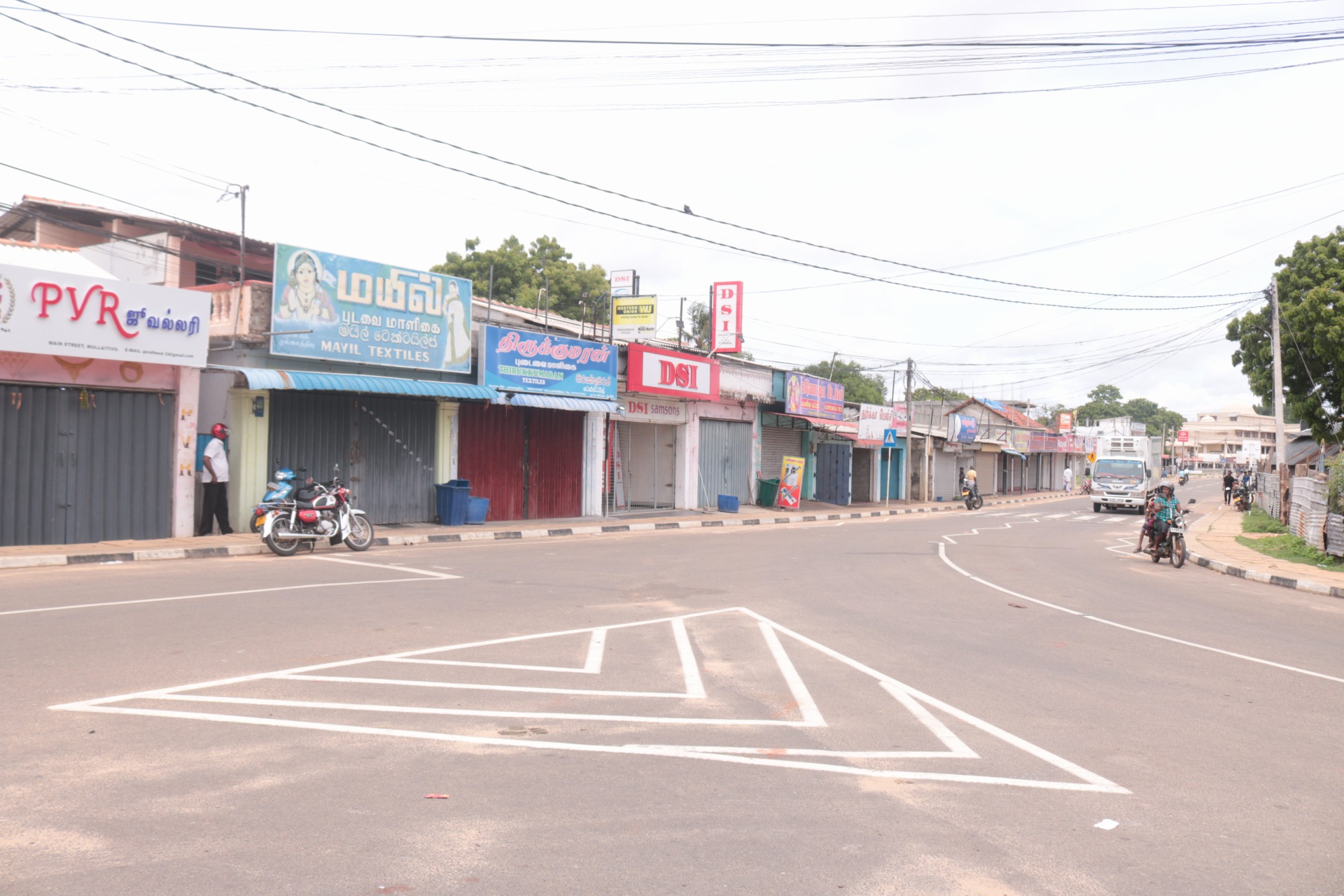 A poster bearing Gnanasara's photo was also burnt by some protesters.