11 July 2019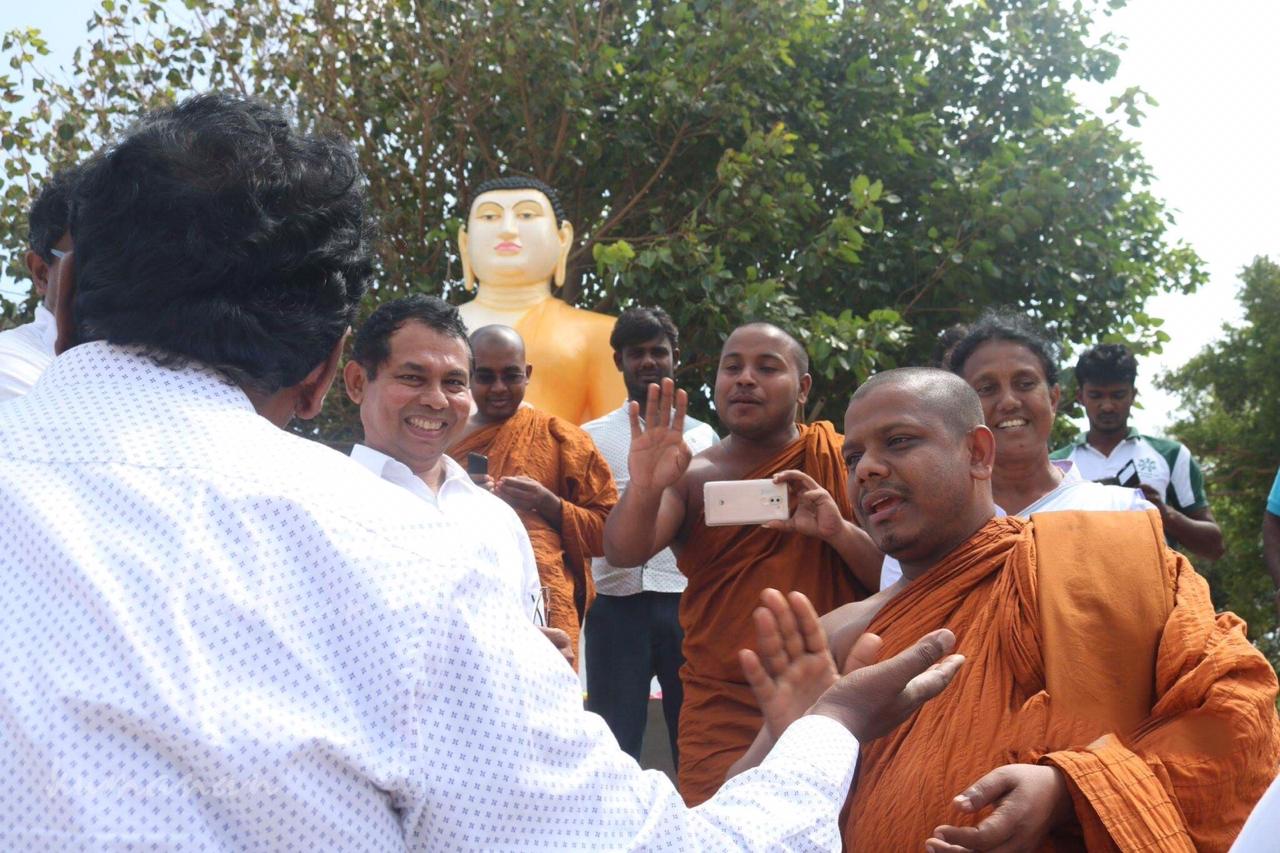 The Vavuniya High Court has placed an injunction on works being carried out to a Hindu temple in Mullaitivu, following a Sinhala Buddhist monk's appeal against a magistrate's court ruling in favour of the temple.
After ongoing disputes between the historic temple at Neeraviyadi, Semmalai, and a Buddhist monk who had appropriated some of its land and built a large Buddha statue adjacent, the Mullaitivu magistrate's court had ruled in favour of the temple's precedence and said that both shrines should carry out their activities without disturbing the other.
However malcontent with the court ruling, the monk continued to act in contempt by organising protests against the temple, bussing in Sinhalese protesters from the South, and also filed an appeal with the Vavuniya High Court.
With the High Court adjourning the case until August 26, an injunction has been placed on works to the temple, which held a festival for the first time in over ten years last week.