17 August 2018
Three Sinhala fishermen were arrested yesterday over the torching of Tamil fishermen's boats and huts in Mullaitivu on Monday, which destroyed hundreds of thousands of rupees worth of fishing equipment. 
Locals believe the arson attacks to be reprisal attacks for a week long protest by Tamil fishermen against government and police inaction over illegal fishing by Sinhala fishermen. 
The arrested men, who are understood to be residing in Trincomalee, had travelled to Mullaitivu, where they are accused of engaging in prohibited fishing methods. 
A total of eight fishing huts, one boat, three motor engines and severals nets were destroyed in the arson attack.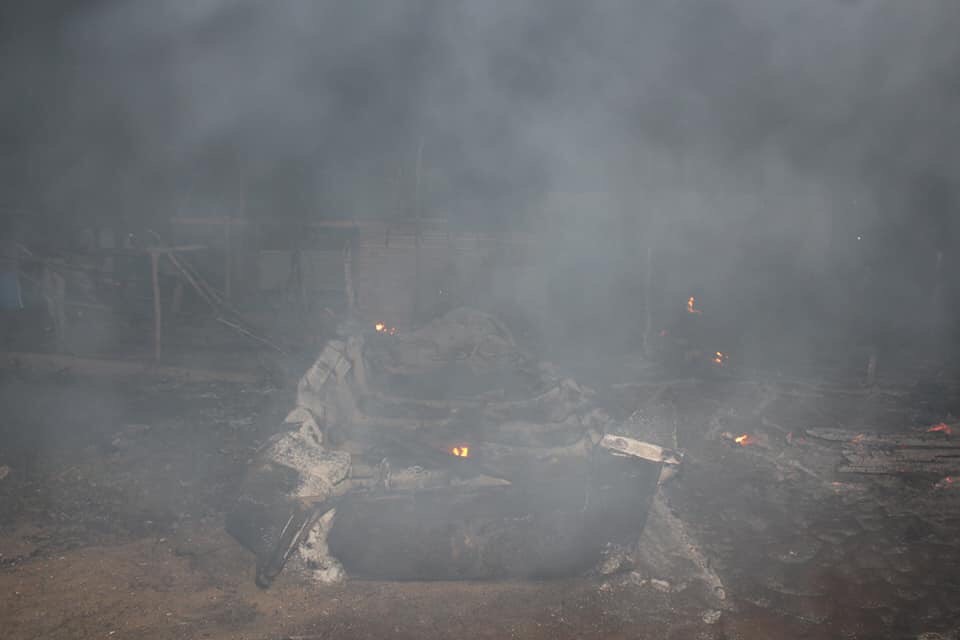 Last week locals accused police of failing to arrest three Sinhala fishermen, despite being found by locals to be using prohibited light machines. 
Twenty-seven other Sinhala fishermen were also arrested in Kokkilai yesterday for illegal fishing, whilst other Sinhala settlers in Mullaitivu left the area under police escort yesterday.