Two Jaffna University students shot dead by police last year were remembered in Jaffna, ahead of the one year anniversary of their murders this month.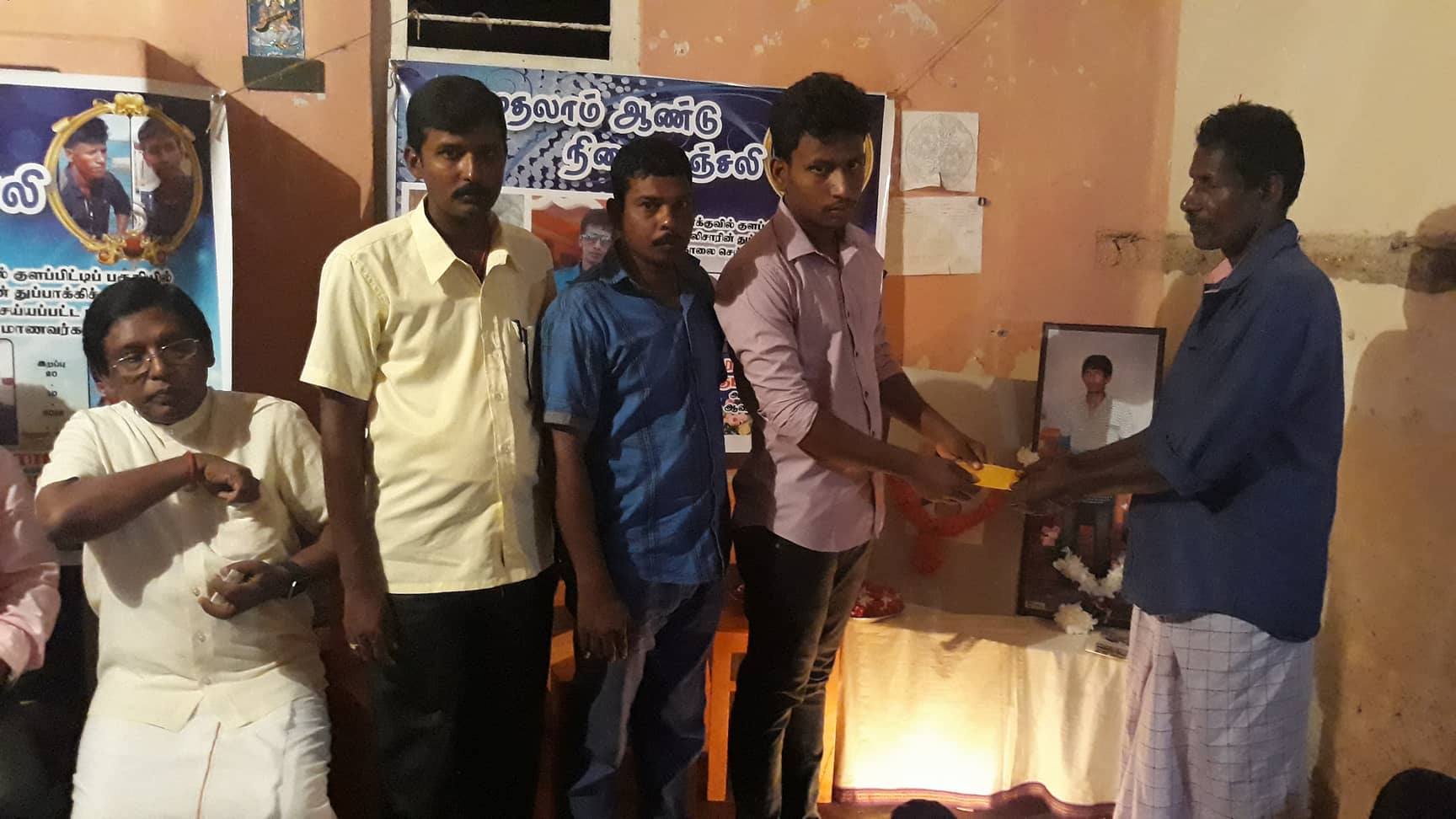 A memorial service for N. Kajan and V. Sulaxan was held at the Venkaram library in Ponnalai on Wednesday.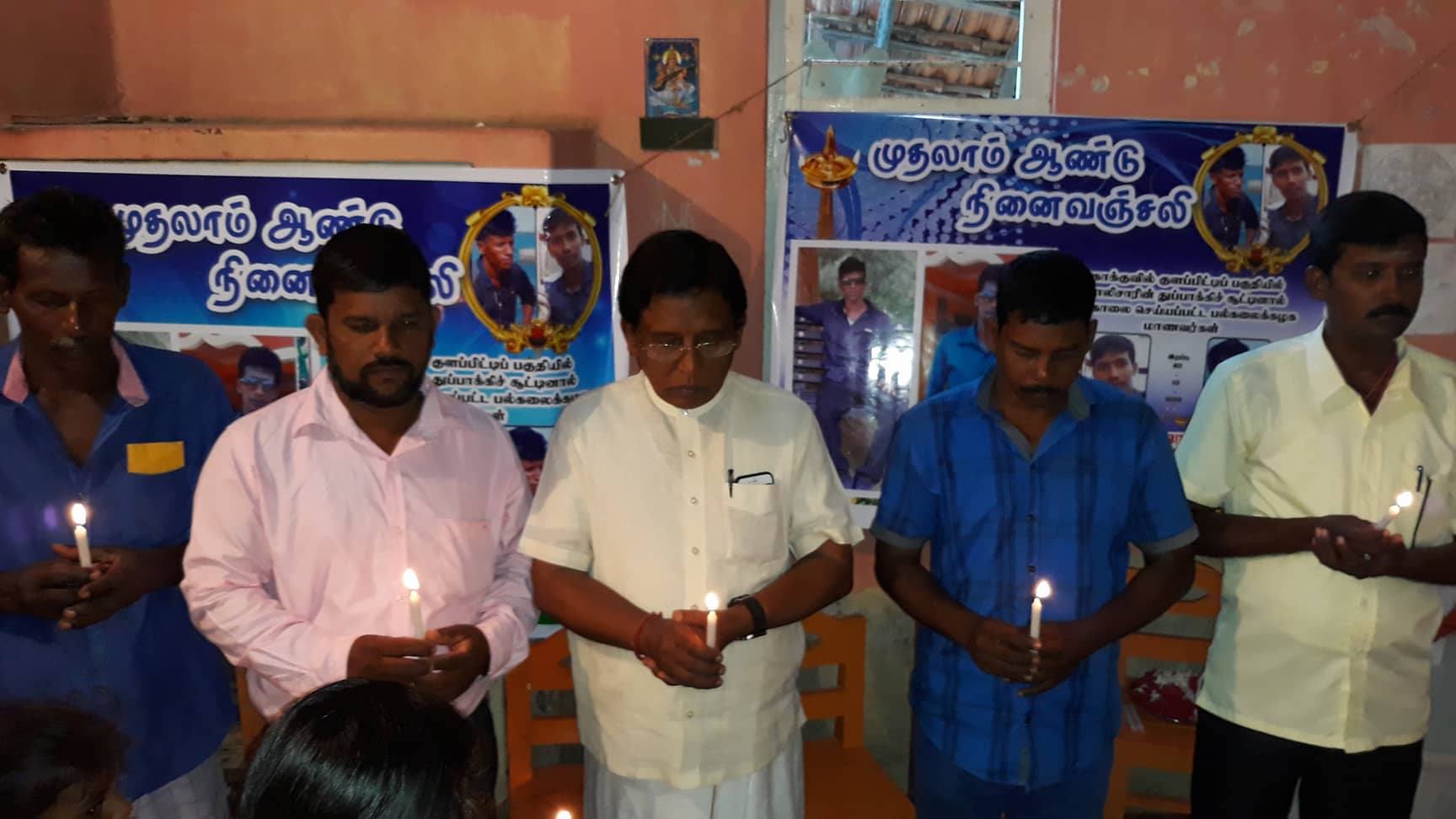 Sulaxan's family members donated funds to the library in memory of the slain student.