21 October 2016
Sri Lankan police are reported to have shot dead two Tamil students from Jaffna University on October 20th.
Jaffna's magistrate has issued a release order for the bodies to the families, with confirmed reports stating that one of the boys died from a bullet wound and the other from a head injury. However, the official cause of death is yet to be certified. Students waited peacefully outside the Jaffna Hospital all day to hear the results of the post-mortem of the students, alongside their families.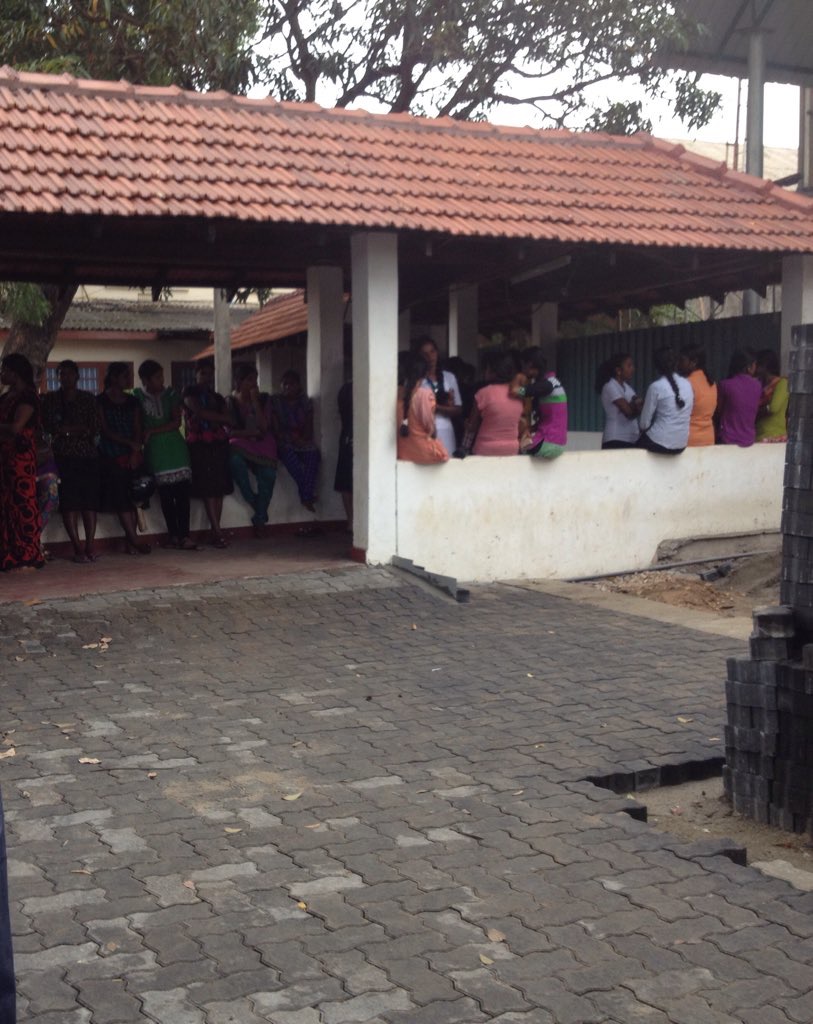 Students and families gather outside Jaffna Hospital, awaiting the results of the post-mortem.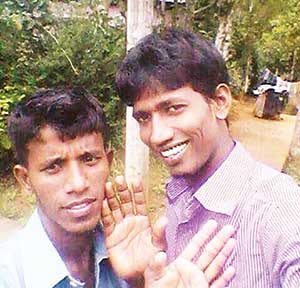 Both students have been identified as being from the university's arts faculty. One is political science student and other one a popular film maker studying media studies.
They have been identified as 23 year old Nadarasa Kajan and 24 year old Pavunraj Sulaxan.
Five Sri Lankan policemen have been suspended and arrested over the deaths.
A banner with a photograph of the two students and black flags were seen flying over Jaffna University on Friday afternoon.
The murder has sparked calls for an impartial investigation by the leader of the Tamil National Alliance R Sampanthan.