24 October 2016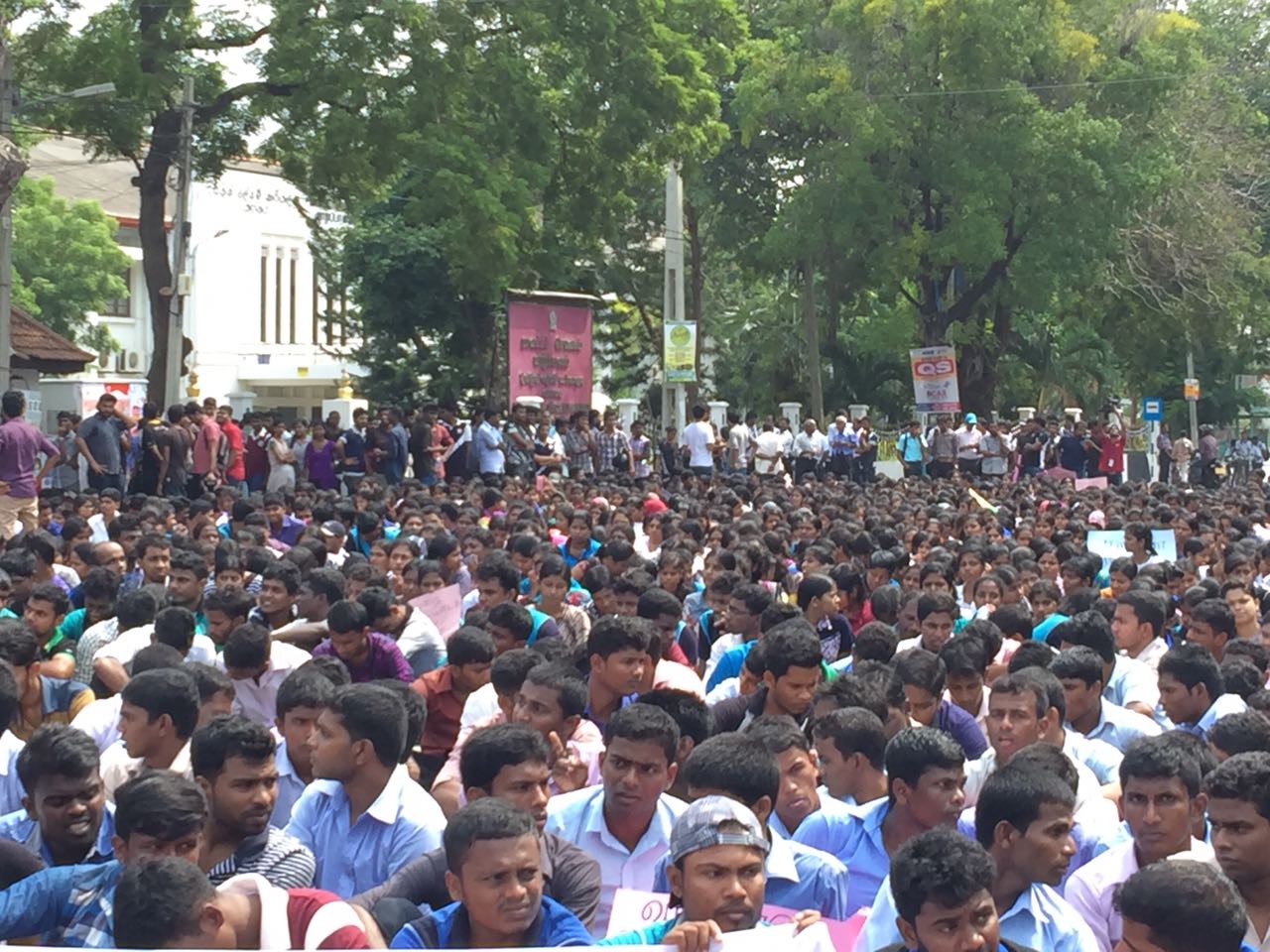 Students are protesting outside the governor's secretariat, demanding justice for the deaths of two Tamil students from the University of Jaffna who died after an encounter with the police.
Protestors held up signs in Tamil, English and Sinhala, outlining their demand for justice and prosecution of the killers. Sinhala students also took part in the protest. Buses ferried students from the Kilinochchi campus of the university to the protest. The protestors first blocked the entrance to the secretariat, before staging a sit in on the A9.
Organisers told the Tamil Guardian that precautions were taken to ensure the protest remained peaceful. The university's teacher's association and students from multiple faculties participated in the protest.
See Tamil Guardian's live tweets for more.
A petition was also submitted by the Jaffna University Students Union calling for the perpetrators of the killing to be brought to justice. See the full text of the peittion below.
Student unions announced that they will be on strike from Jaffna University, with all faculties shut, until they have received a response to their petition. 
.