20 April 2019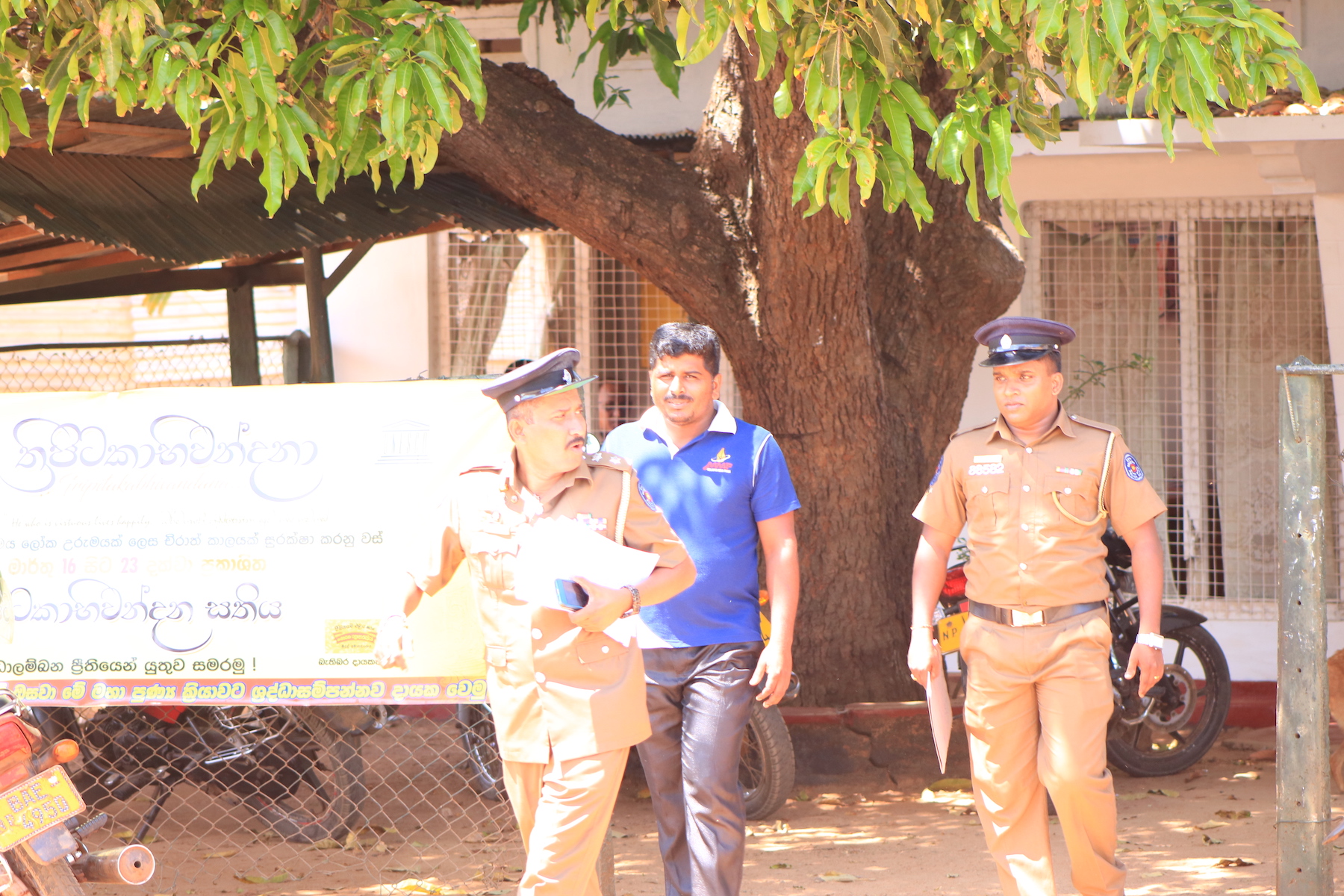 A Tamil Guardian correspondent was arrested on Saturday morning by police following a complaint filed by the Sri Lankan navy, before later being released on bail.
Shanmugam Thavaseelan, a prominent Mullaitivu-based journalist was arrested on Saturday morning after being questioned by Mullaitivu police on Friday.
He was later released on bail, pending further trial on April 30.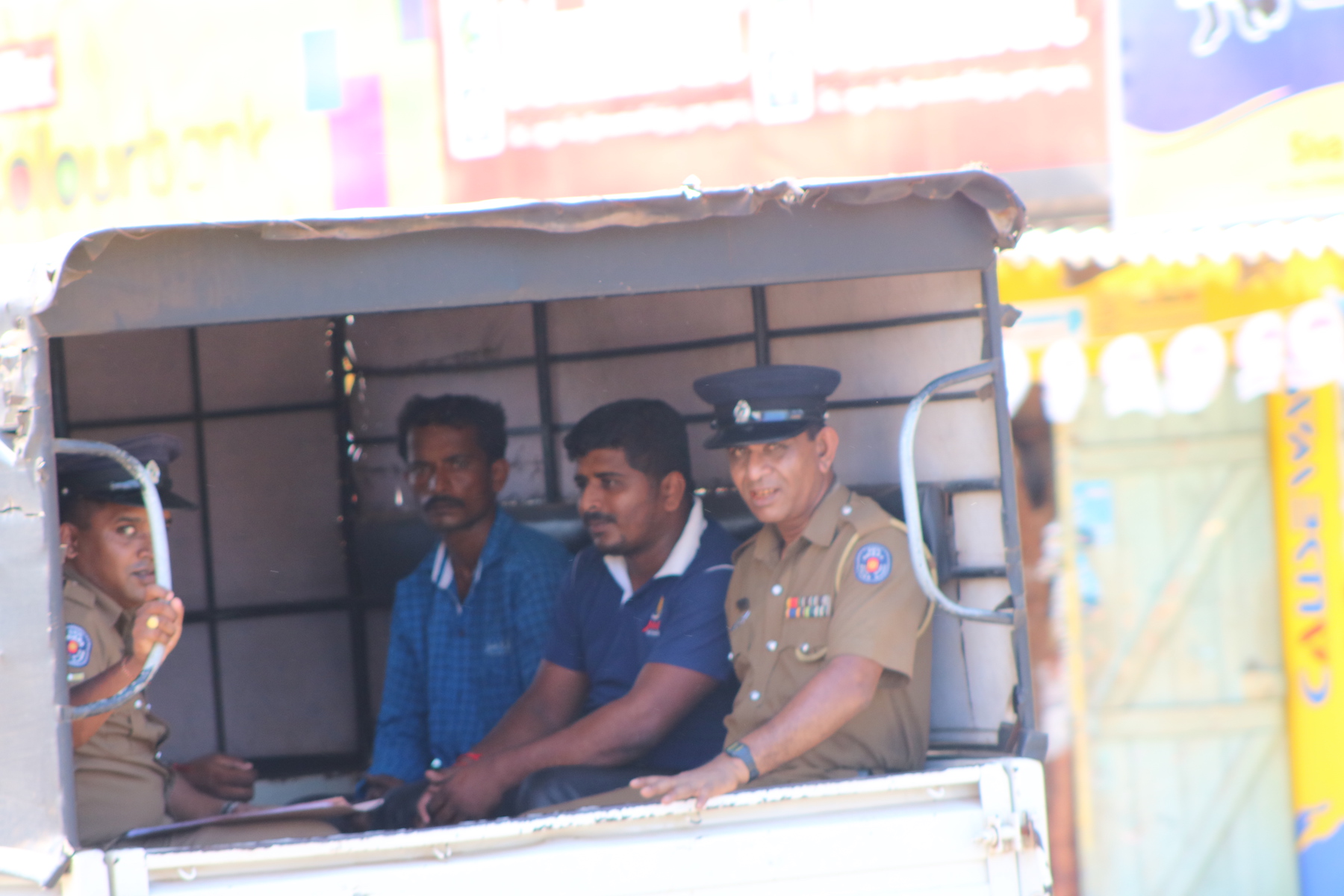 The reason given for the arrest was for assaulting and causing injury to the complainant - a Sri Lanka navy officer from the 'Gotabaya' camp in Mullaitivu who had been threatening and photographing protesters at a disappearances rally earlier this month.
The journalist's lawyers argued that the allegations leading to his arrest were fabricated and part of a targeted campaign of harassment and intimidation.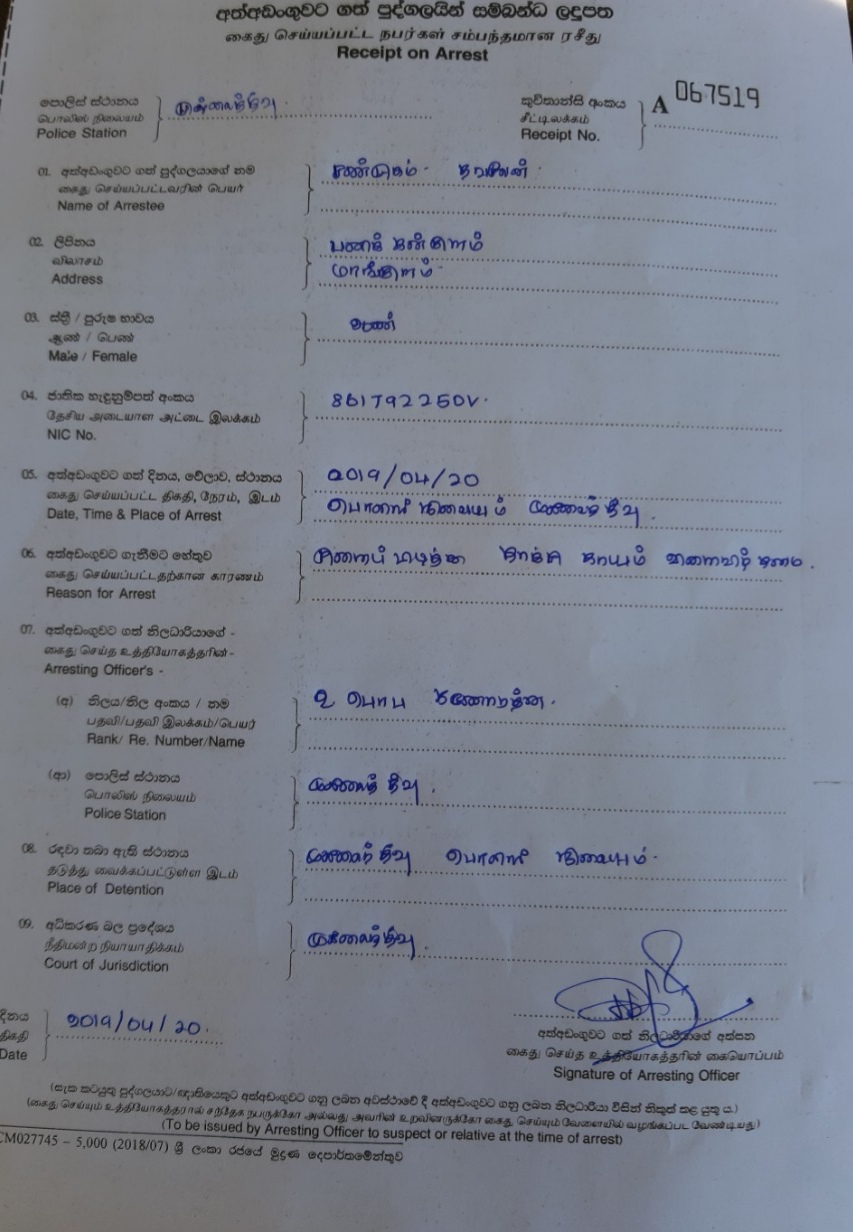 The arrest recepit, which lays out the charges, Thavaseelan.
A confrontation had occurred at the rally earlier this month when the individual, a Sri Lankan navy officer, was spotted taking photographs of protestors and asked to identify himself. He was prevented from escaping by the crowds at the rally and identified himself as a navy officer. Thavaseelan had been present at the rally and had questioned the navy officer on behalf of the protesters.
Mullaitivu police were called to the scene, but after they did not turn up, the crowds escorted the officer to the nearby Gotabhaya navy camp and asked personnel there to confirm his identity.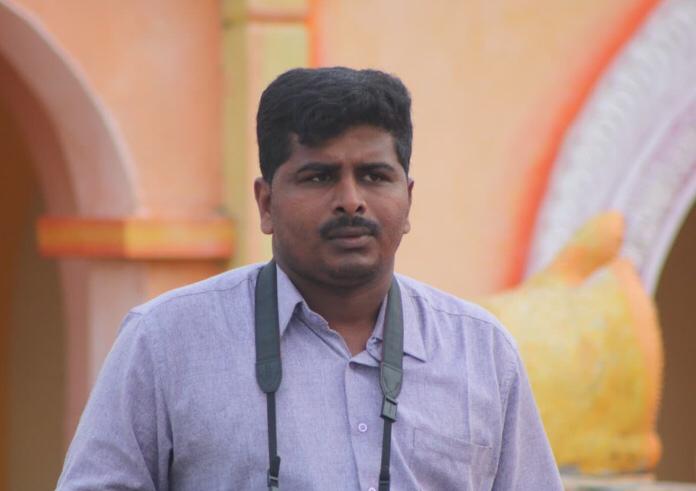 File photo: Thavaseelan
Thavaseelan had stated earlier this week that the police complaint, which the journalist maintained was based on false allegations, was likely an act of revenge from the officer.
The same journalist has been subject to consistent threats and harassment in recent years. Last year Thavaseelan was temporarily detained and threatened by army officers while investigating an army land grab of a destroyed LTTE cemetery in Alampil. He had been detained for refusing to hand over his camera. The Sri Lankan army had been forced to admit and attempt to downplay the incident after being questioned by the Sri Lankan Human Rights Commission.
Thavaseelan's local media colleagues said that journalists still worked under a climate of fear, stating that military forces with the backing of Mullaitivu police were extremely vindictive in targeting journalists and activists who exposed the realities of the district, especially militarisation and Sinhalisation.
Read more:

Prominent Mullaitivu journalist's equipment burgled

Officer released on bail over journalist attack in Kokkuvil