21 February 2019
The acting Officer in Charge of Koppay police was arrested and shortly afterwards released over the assault of a Tamil journalist in Kokkuvil on Tuesday. 
Gunaratne was released on a surety bail of Rs. 50,000 after being produced in the Jaffna Magistrate's Court. A hearing date was set for March 26.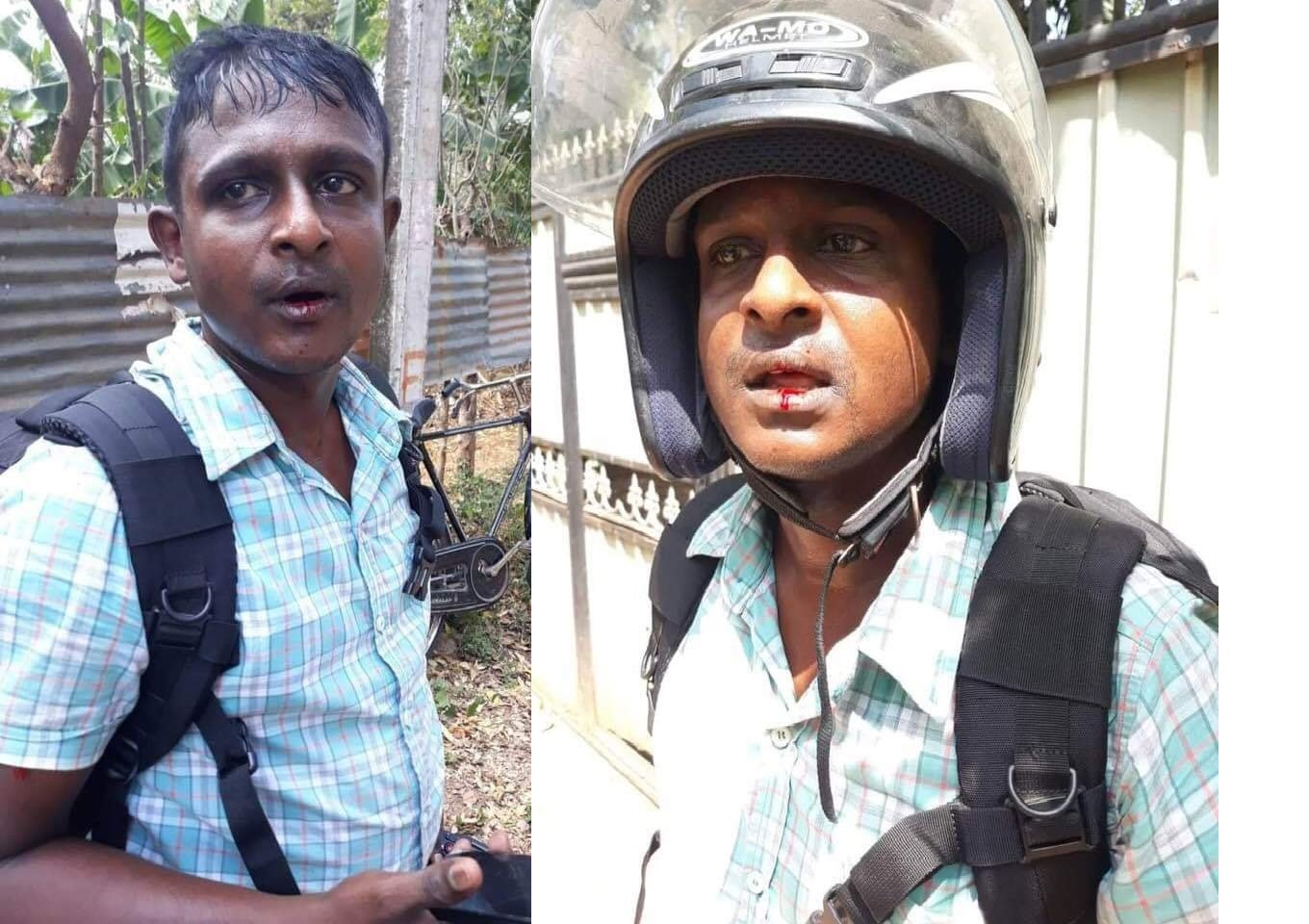 The assault took place after the victim, Nadarajah Kugaraj had travelled to Kokkuvil to report on an attack on a house in the area, which reportedly had petrol bombs thrown at it overnight.
Whilst at the scene, Sri Lankan police officers from Koppay assaulted the journalist, who is also a former LTTE cadre, leaving him injured and bloodied.