11 March 2019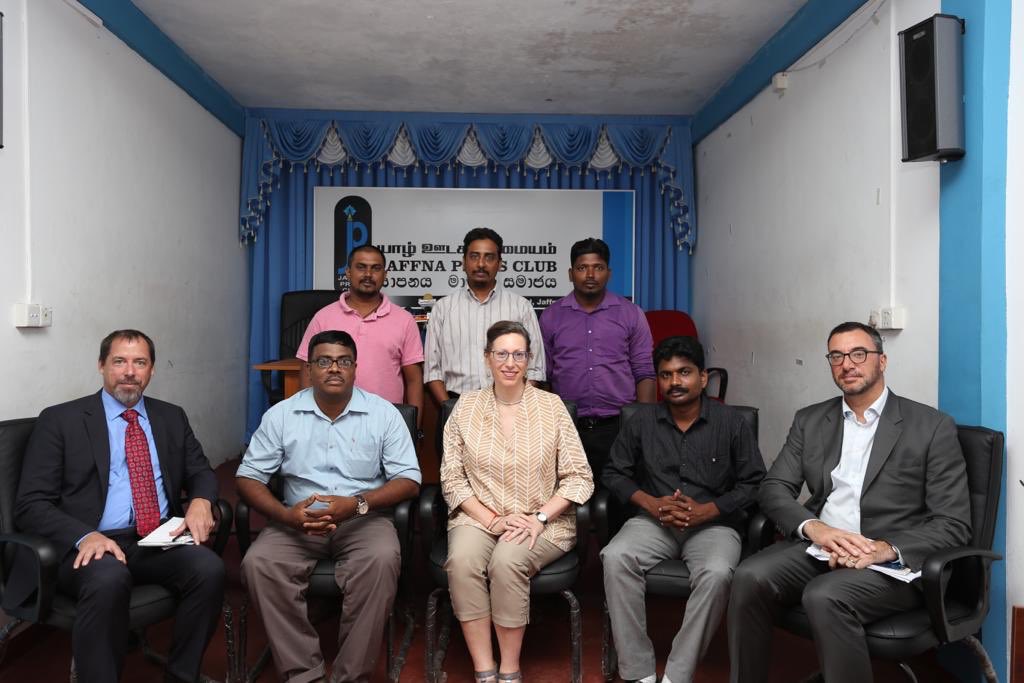 The United States ambassador, Alaina Teplitz met with the Jaffna Press Club on Saturday and discussed the importance of free press for democracy. 
"A free press is a pillar of democracy.  Discussed with #Jaffna Press Club how safeguarding media freedom and journalists is essential to support checks and balances. Proud to support their work. #SriLanka," Teplitz tweeted following her visit. 
Her visit comes amid renewed concern over the safety of journalists and the intimidation of Tamil journalists by military personnel. 
Last month Sri Lankan police assaulted a Tamil journalist in Jaffna, Nadarajah Kugaraj, who had travelled to Kokkuvil to cover an attack on a house in the area, which reportedly had petrol bombs thrown at it overnight.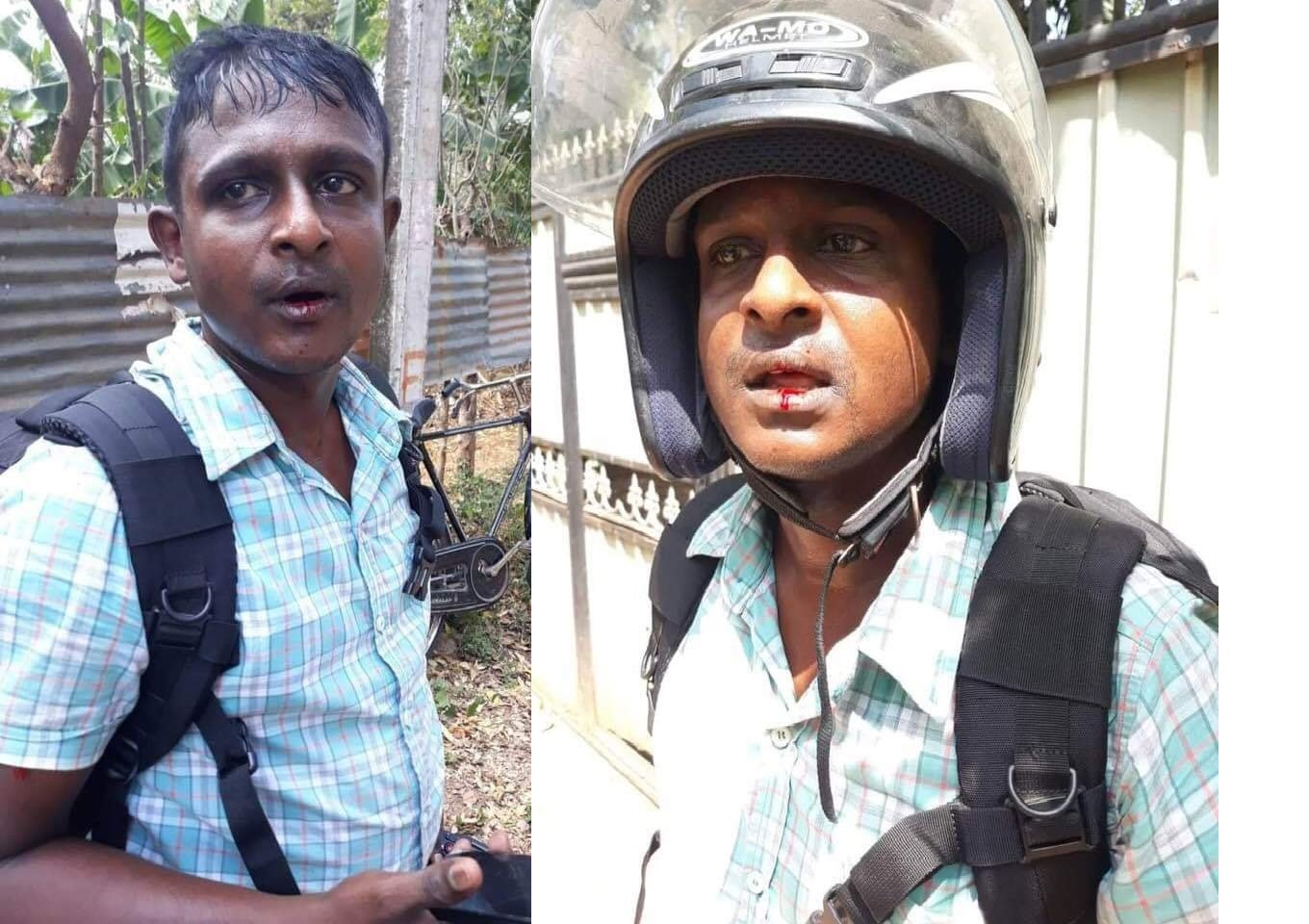 Journalist Kugaraj assaulted by police officers
The attack on Kugaraj followed an incident a few days earlier when freelance journalist Selvaraja Sumanthan was photographed and videoed by soldiers in Mullaitivu, before being warned by a senior army official to halt his work and leave the area. 
Sri Lanka has historically been one of the most dangerous places in the world for a journalist, with report by Together Against Genocide finding that from 2004 until 2009 at least 48 journalists were killed.  At least 41 of those media workers were Tamil. See more here.