27 April 2019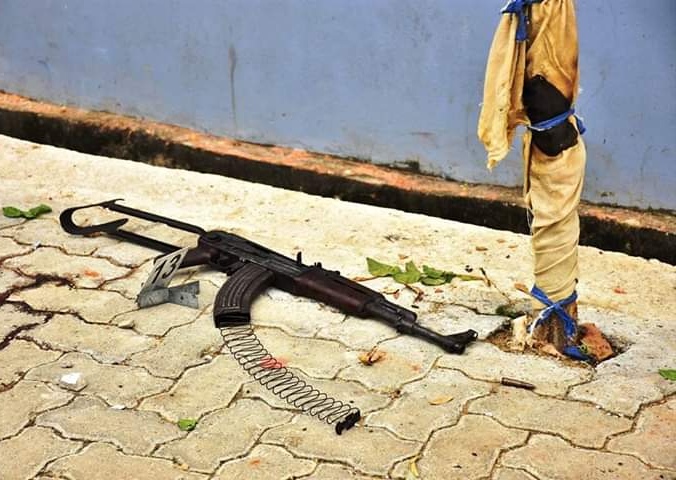 Sri Lankan police are actively investigating if Islamist groups responsible for the Easter Sunday suicide attacks are also responsible for the killing of two officers in Batticaloa last year, after a missing police rifle was found in a raid yesterday and three men detained following the bombings claimed responsibility. 
The men, currently in CID custody after multiple raids and a crackdown on the Islamist extremist network on the island, said they had been responsible for the killing of the officers as well as the damage to Buddhist stupas in Mawanella. 
Two Sri Lankan police officers were shot dead at Vavunathivu checkpoint on November 30, 2018. Reports at the time of the incident said police issue rifles were missing when the bodies of the officers were found.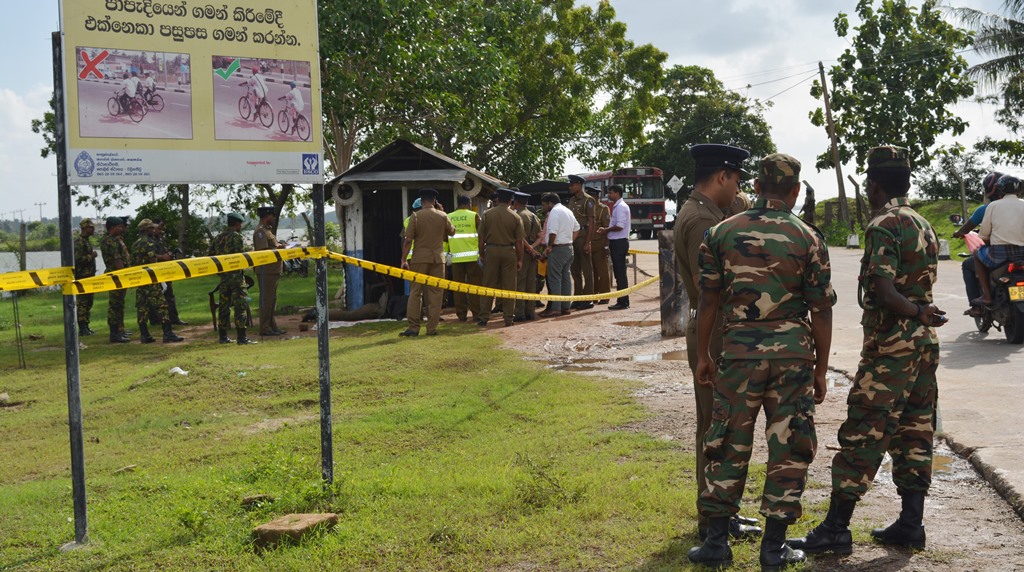 Vavunathivu checkpoint. November 30, 2019
A gun found in a raid on the house in Kalmunai yesterday is believed one of the missing rifles, police sources told Tamil Guardian. 
Two former LTTE cadre, arrested by authorities after the shooting, remain in detention without charge over the incident, amid much criticism by Tamil politicians who argued they were innocent. 
Related articles: Former LTTE cadres scapegoated while police killers roam free - TNA MP
The men were arrested in December by Kilinochchi police accused of killing the officers.