09 January 2018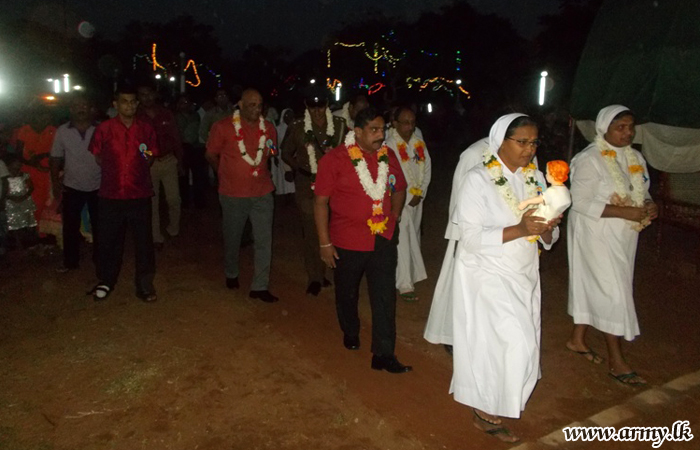 The Sri Lankan military announced that it held yet another Christmas event in a church in the North-East, as military involvement in civilian activities ramped up in the Tamil homeland during the festive period.
Soldiers from Sri Lanka's 651 Brigade and 11 (V) Gajaba Regiment oversaw Christmas activities at the Iranamathanagar Catholic Church in Kilinochchi, where hundreds of devotees had gathered to celebrate Christmas.
The military however, organised and oversaw the proceedings on the day. Military officials were garlanded as they entered the event, which saw dozens of Tamil schoolchildren also in attendance.
The event is the latest in a series of Christmas events in the Tamil homeland, where the Sri Lankan military has overtly involved itself in festivities including in several churches. Numerous events across the North-East saw military participation, some where soldiers came dressed in army uniform and fatigues and many where Tamil schoolchildren were in attendance. The continued military involvement underlines its overwhelming presence in the Tamil homeland and comes despite repeated calls for its from civilian life in the North-East. The military in particular has repeatedly consolidated its presence with Tamil schoolchildren, frequently appearing at events at Tamil schools across the North-East.