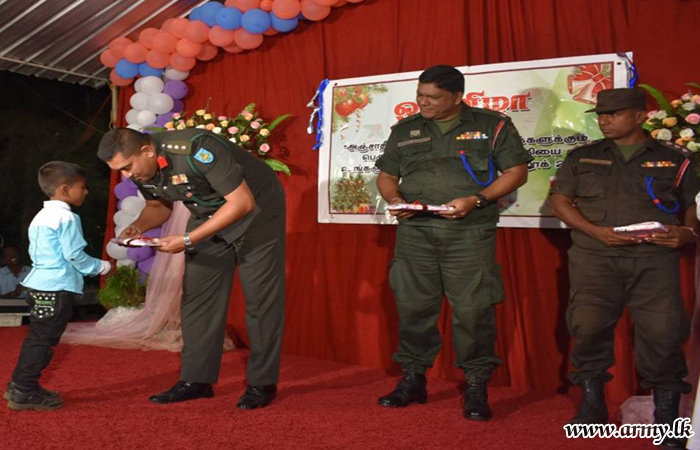 Defying calls for the military to withdraw from Tamil civilian life, the Sri Lankan army continued to hold a series of events throughout the Christmas period across the North-East.
In particular, several events held by the military involved Tamil schoolchildren performing and being given gifts by Sri Lankan soldiers – some of whom were dressed in full military fatigues.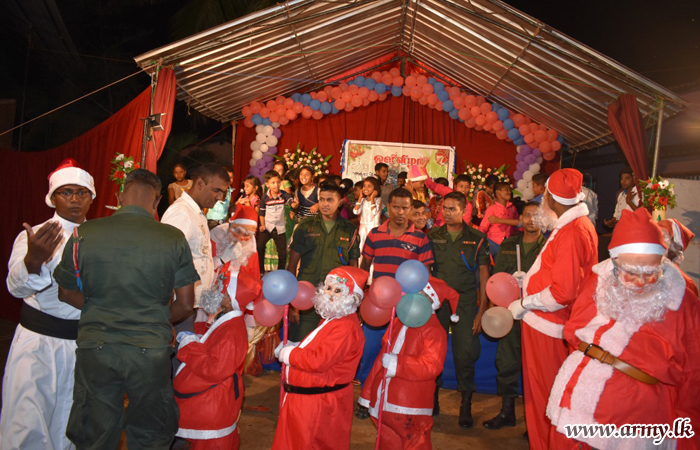 In Trincomalee troops from the 224 Brigade came dressed in military uniforms and Santa Claus outfits, as they handed presented to Tamils schoolchildren at the Muttur Sacred Heart Church.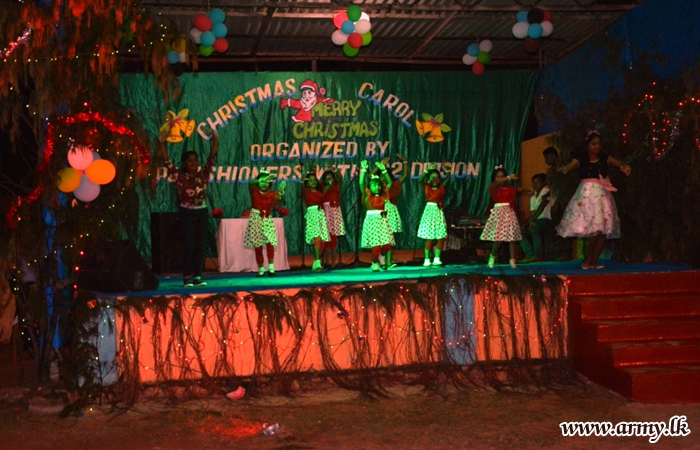 At the Our Lady of Guadalupe Church, also in Trincomalee, the military also organised another event, where schoolchildren performed, watched on by Major General Aruna Jayasekara, commander of the 22 Division.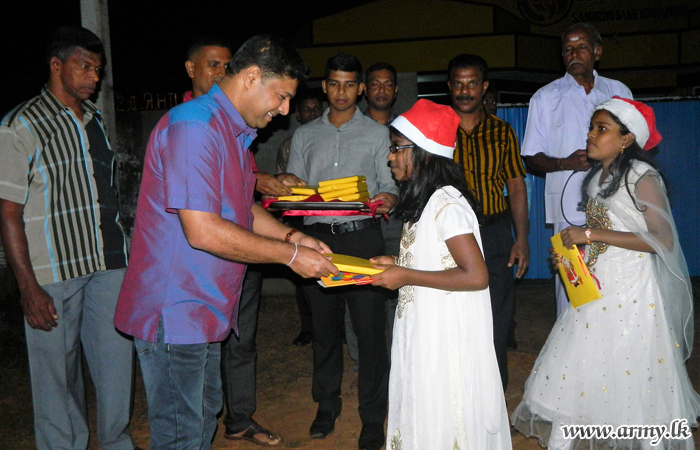 Meanwhile at Puthukkudiyiruppu in Mullaitivu, Tamil schoolchildren who sang Christmas carols were watched over by Sri Lanka's 682 and 683 Brigade Commanders.
The events are in line with others held by the military throughout the festive season, underlining its overwhelming presence in the Tamil homeland. Despite repeated calls for its withdrawals, and pledges by the government, the military continues its activities. The military in particular has repeatedly consolidated its presence with Tamil schoolchildren, frequently appearing at events at Tamil schools across the North-East.
"The shadow cast by the military in Mullaitivu District has become so engrained in the Tamil conscience that it has normalised this abnormal occupation and caused Tamil communities to internalise oppression from the security forces," said a report by the Adayaalam Centre for Policy Research (ACPR) and People for Equality and Relief in Lanka (PEARL) earlier this year.