25 December 2017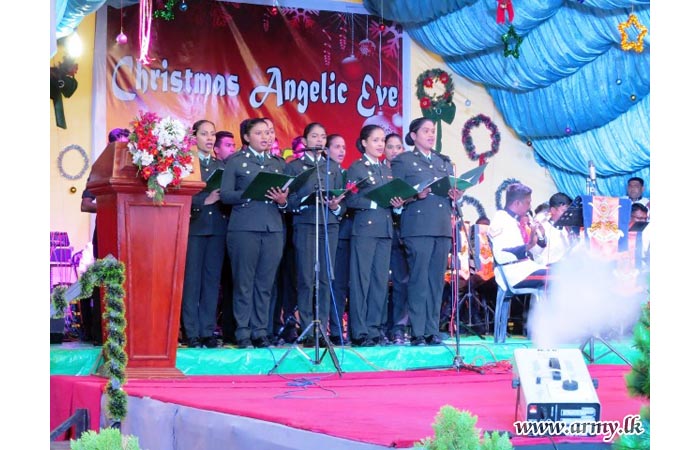 Defying calls for demilitarisation of the North-East, the Sri Lankan military held public Christmas celebrations in Batticaloa this week.
Sri Lankan troops, "with the full backing of the 231 Brigade Headquarters", organised a military-run ceremony at Gandhi Park in Batticaloa.
Senior military commanders were in attendance at the event, were soldiers sang Christmas carols.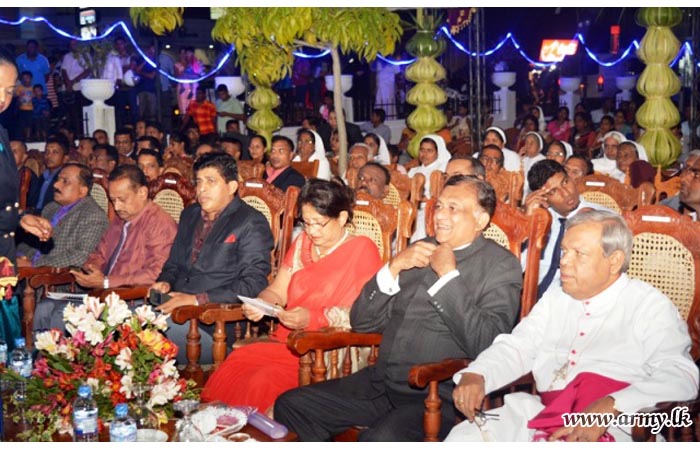 According to a military website Major General Santhusitha Pananwala, commander of Sri Lanka's security forces in the East, then delivered an address where he "highlighted the importance of the spirit of sharing and caring".
The event comes as the military continues to consolidate its presence in the North-East. Despite promises of demilitarsation by the government, the military has continued its involvement in civilian activities, including in schools, churches and temples.
 Areas such as Mullaitivu, a district just to the north of Batticaloa, in particular are heavily militarised, with a report by the Adayaalam Centre for Policy Research (ACPR) and People for Equality and Relief in Lanka (PEARL), finding a t least one Sri Lankan soldier for every two civilians living in the district.
"The shadow cast by the military in Mullaitivu District has become so engrained in the Tamil conscience that it has normalised this abnormal occupation and caused Tamil communities to internalise oppression from the security forces," said the report earlier this year.