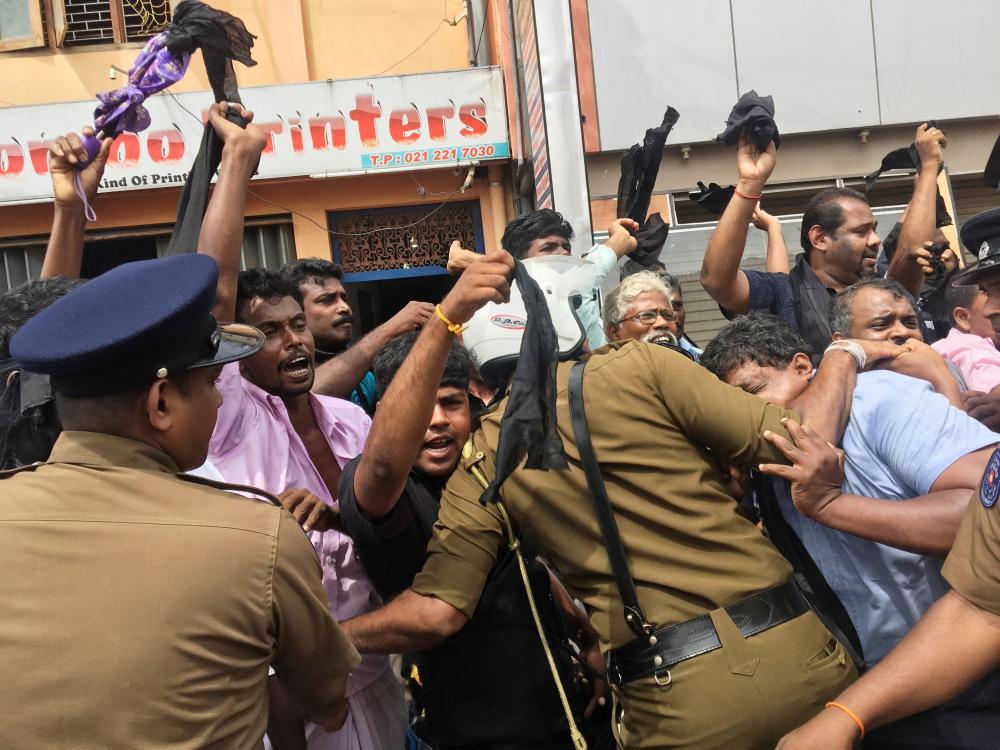 Sri Lankan police officers clashed with Tamils protesting against the president's visit to Jaffna on Saturday.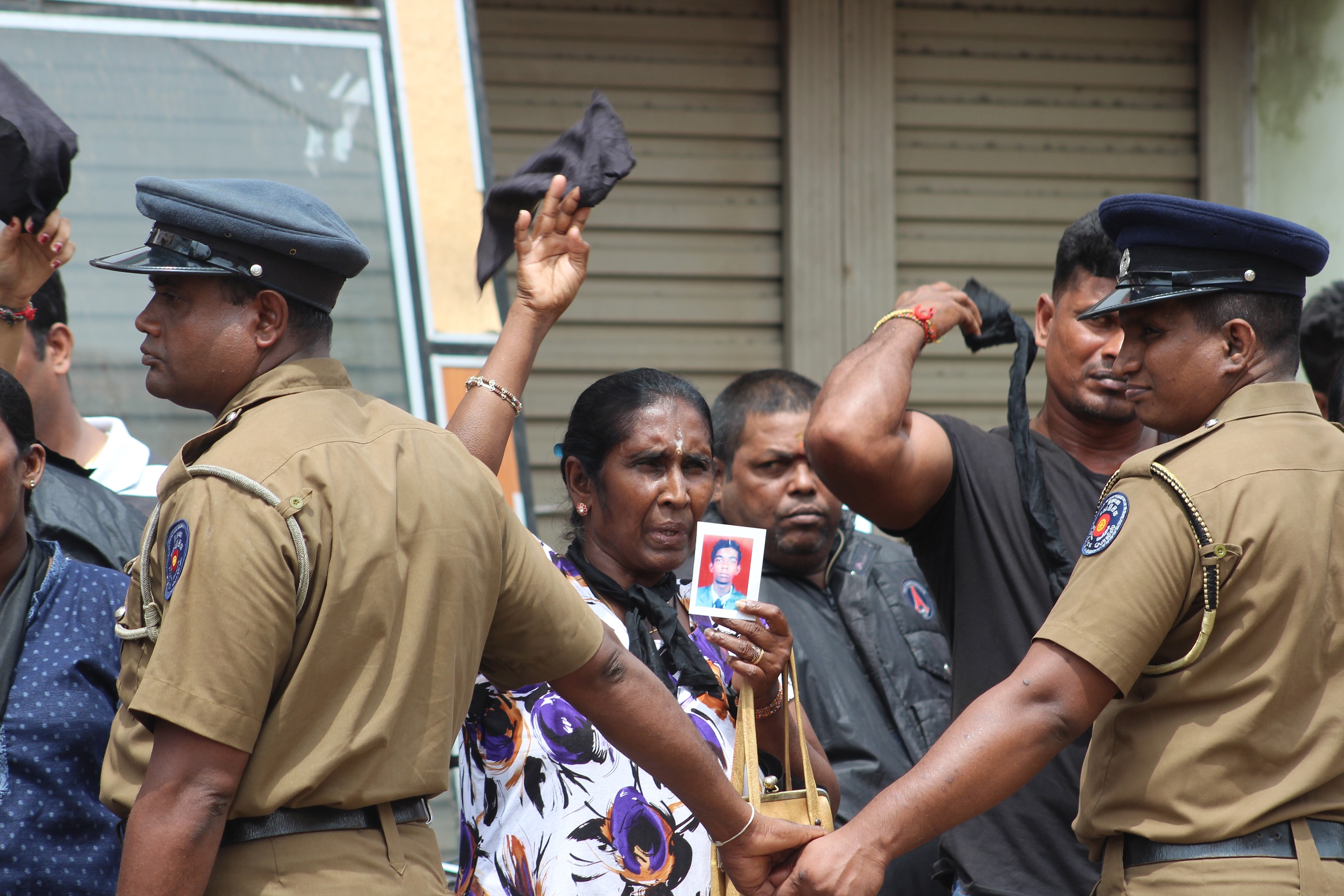 Protesters held black flags and photographs of their missing loved ones. Anger and frustration has been rising within Tamils in the North-East at the government's failure to deliver on its pledged commitments.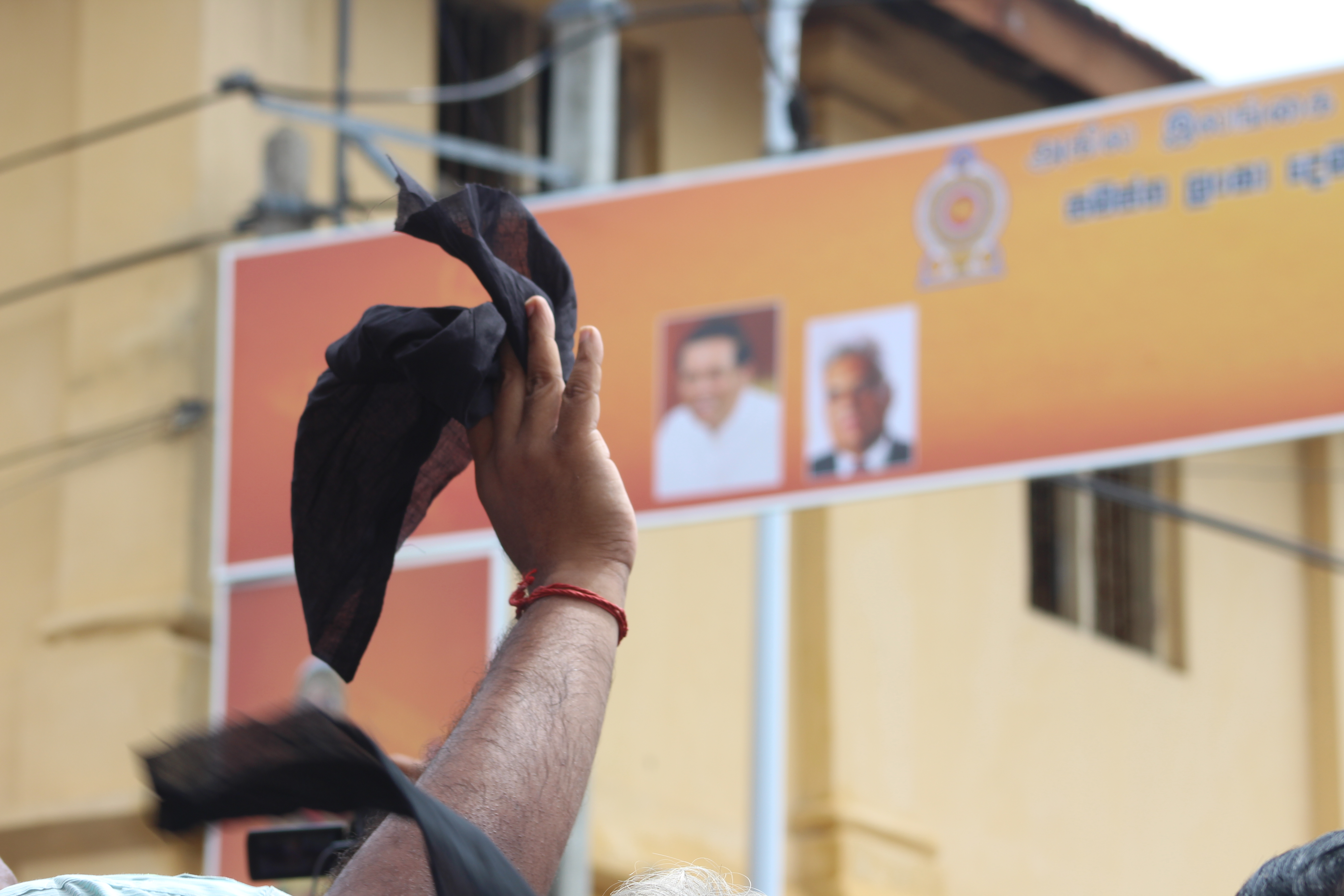 Today's protest follows a demonstration yesterday in Jaffna, which called for the release of Tamil political prisoners.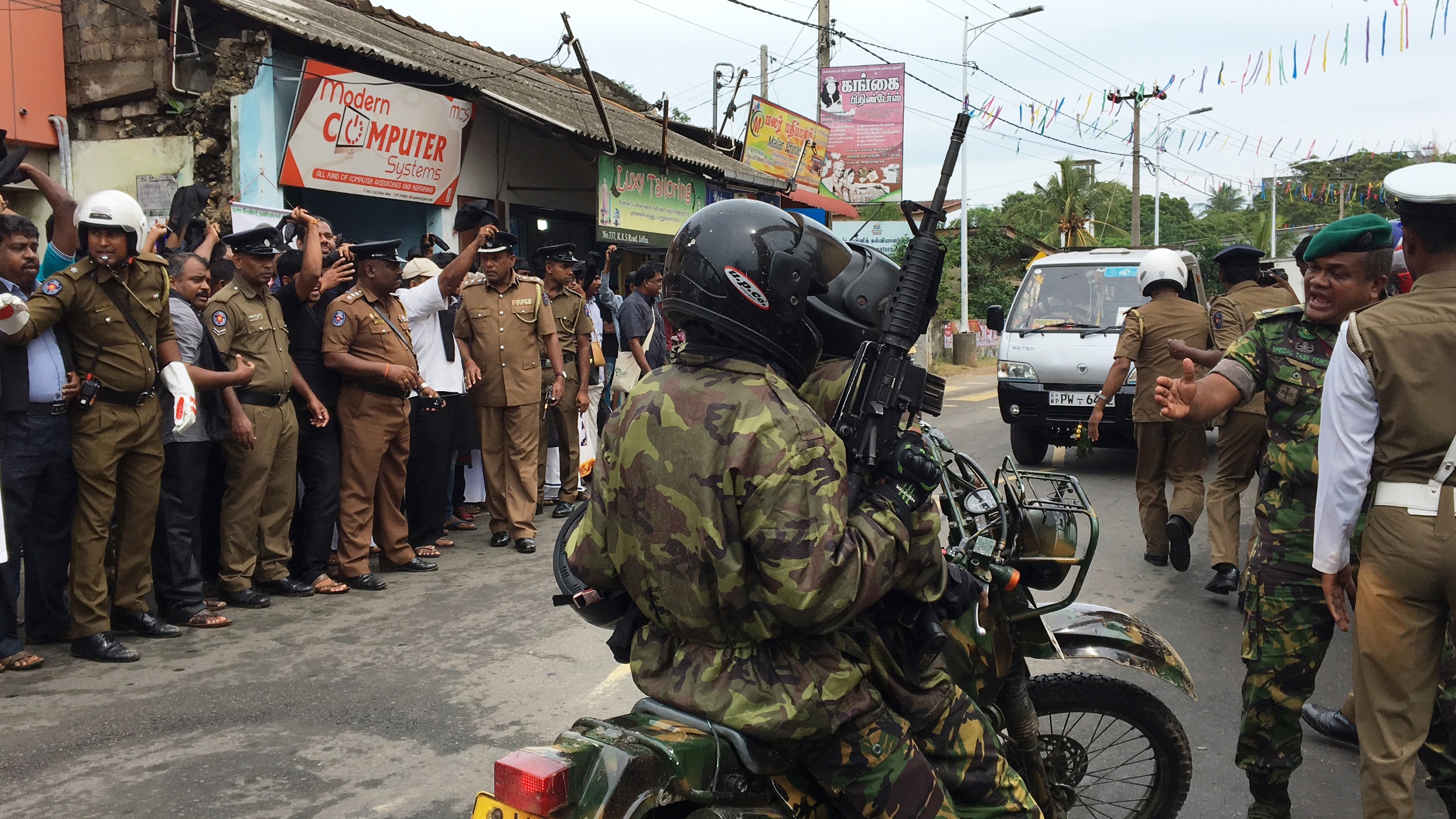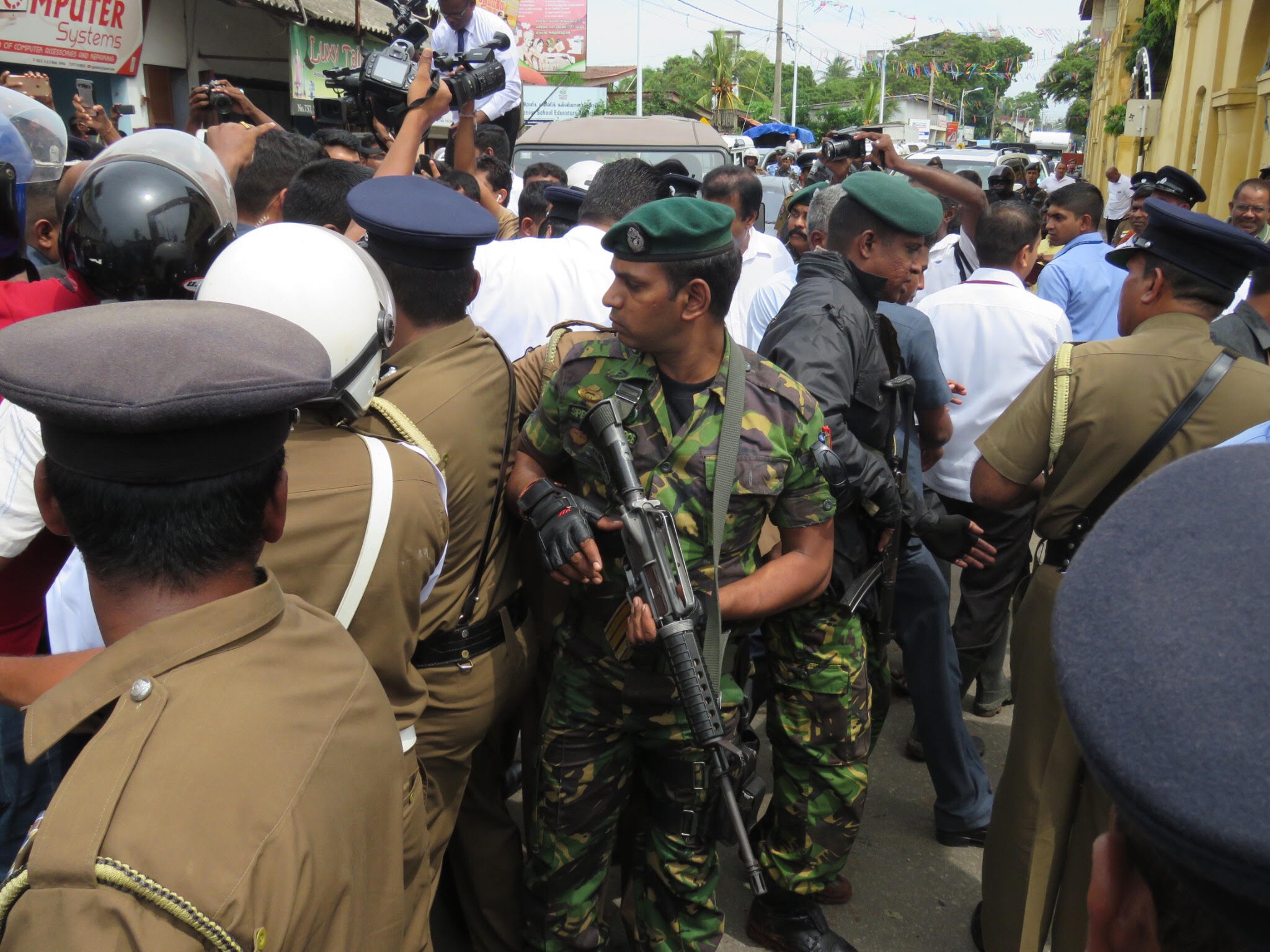 Armed STF officers escorted the president as he made his way past the protest. He later stopped to speak to the protesters.