04 October 2017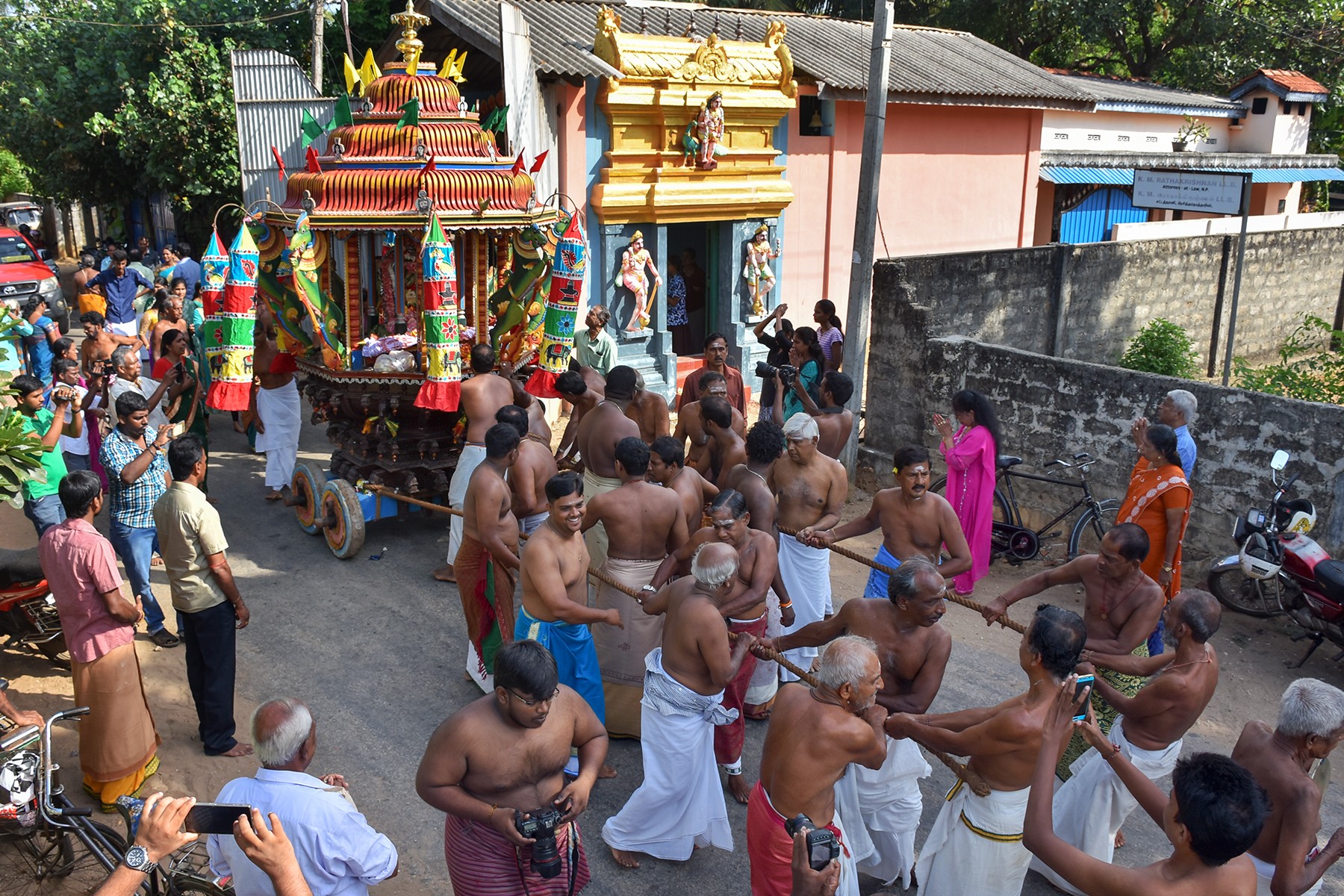 Hundreds of Jaffna University students staged a protest outside the university campus today, calling for the release of Tamil political prisoners.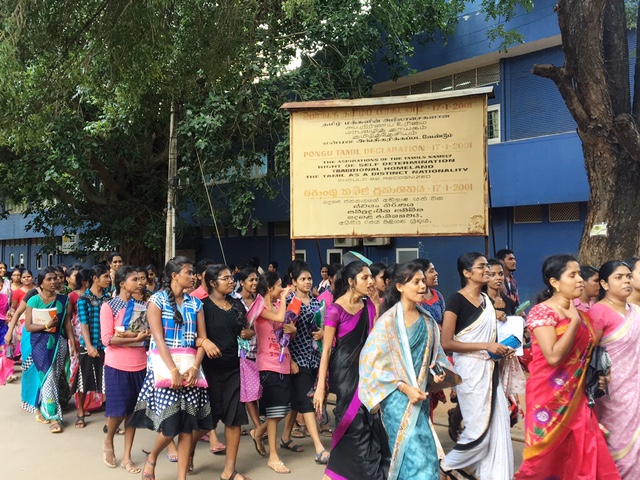 Students march past the Pongu Tamil declaration board at the Jaffna University campus.
Lecturers at the university joined the rally alongside the students, which was also attended by family members of Tamil political prisoners.
Sri Lankan intelligence officers were reported to have been monitoring the protest.