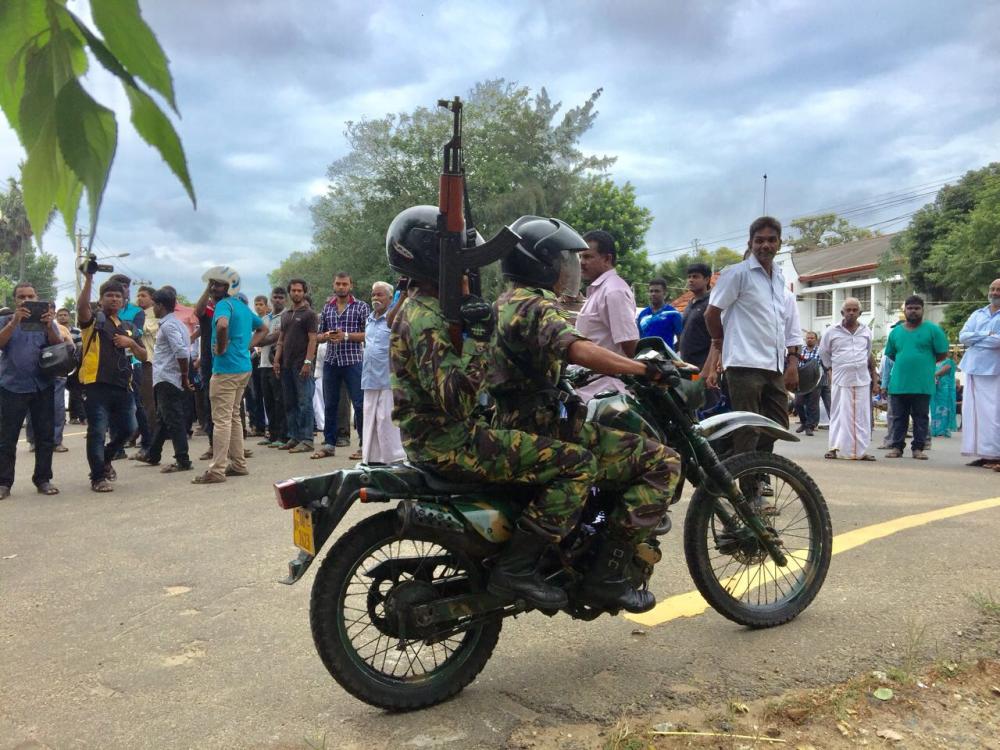 Sri Lanka's armed Special Task Force officers were deployed to Jaffna on Friday, surrounding Tamils protesting outside the Northern governor's office against the ongoing detention of Tamil political prisoners.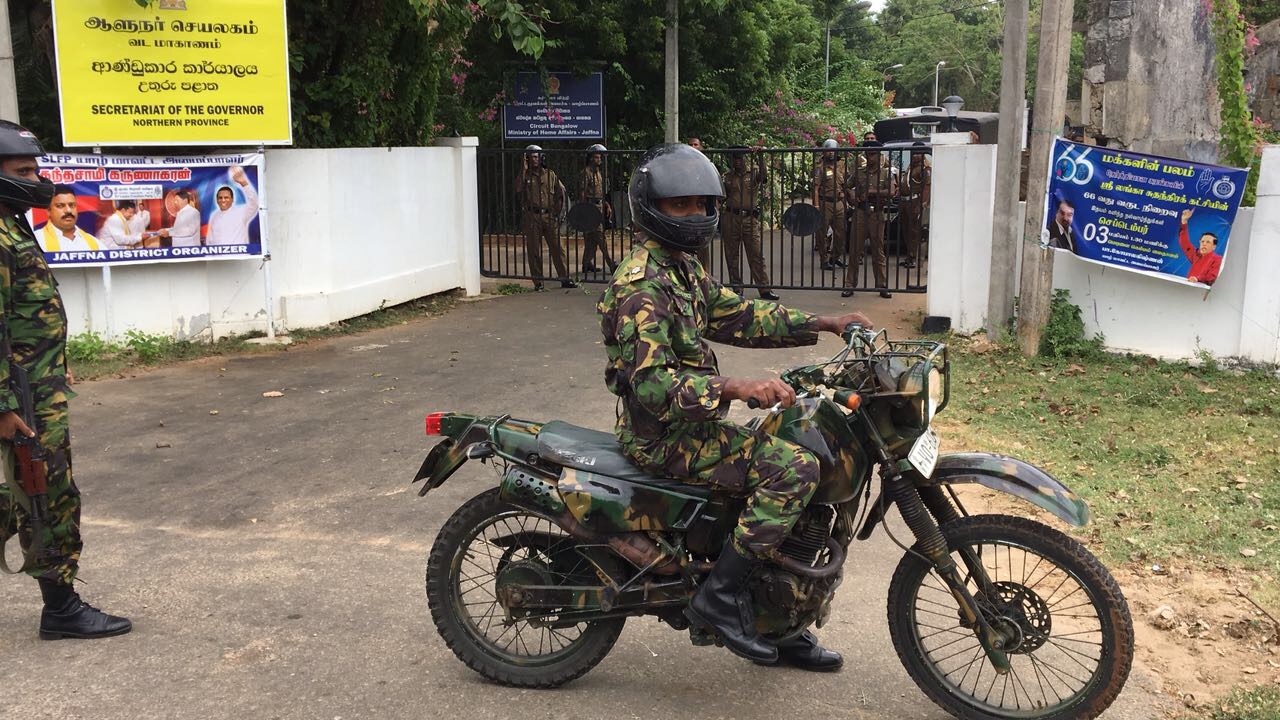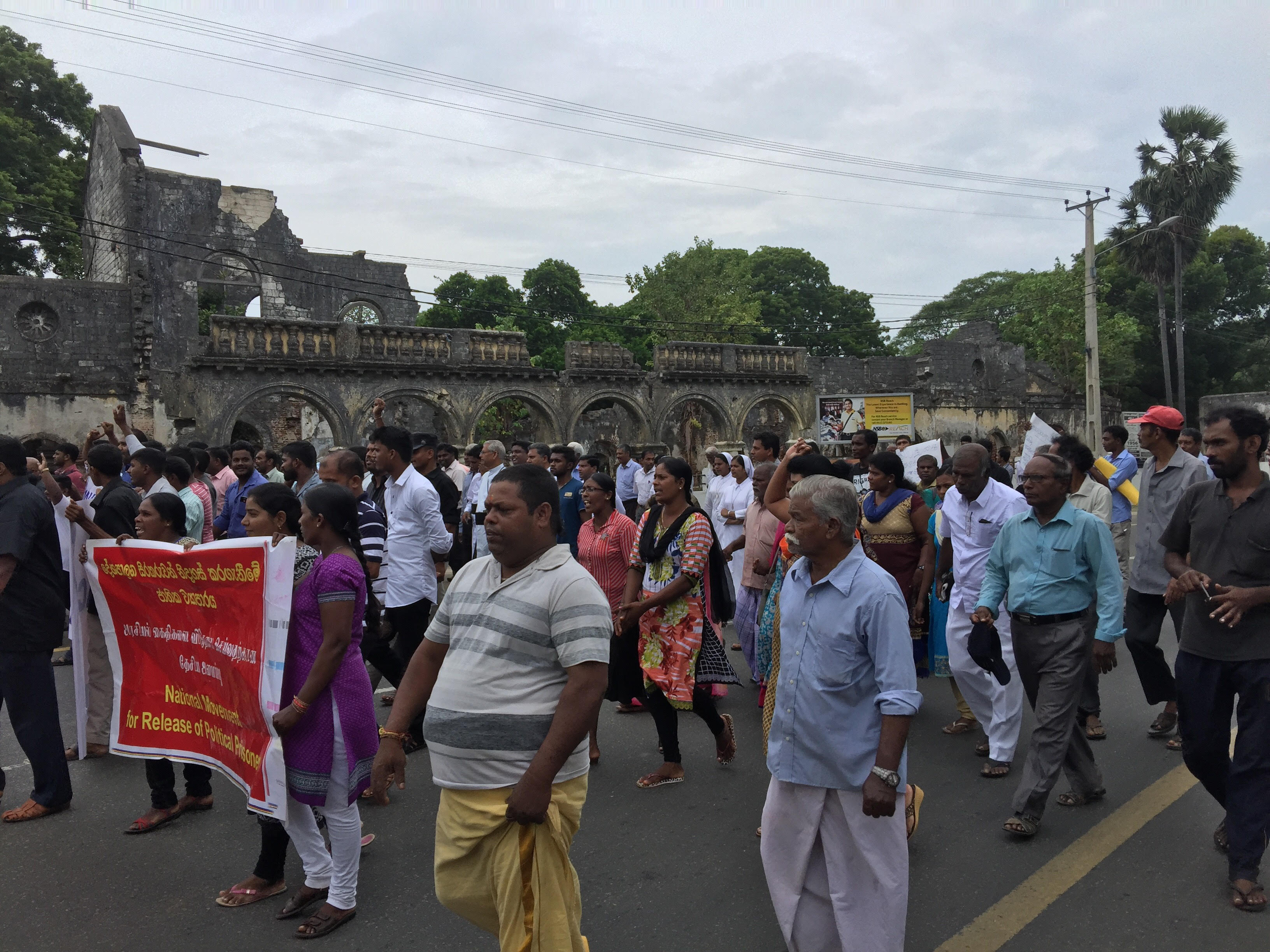 Protesters including famlies of the detained, as well as Tamils from a number of North-East organisations.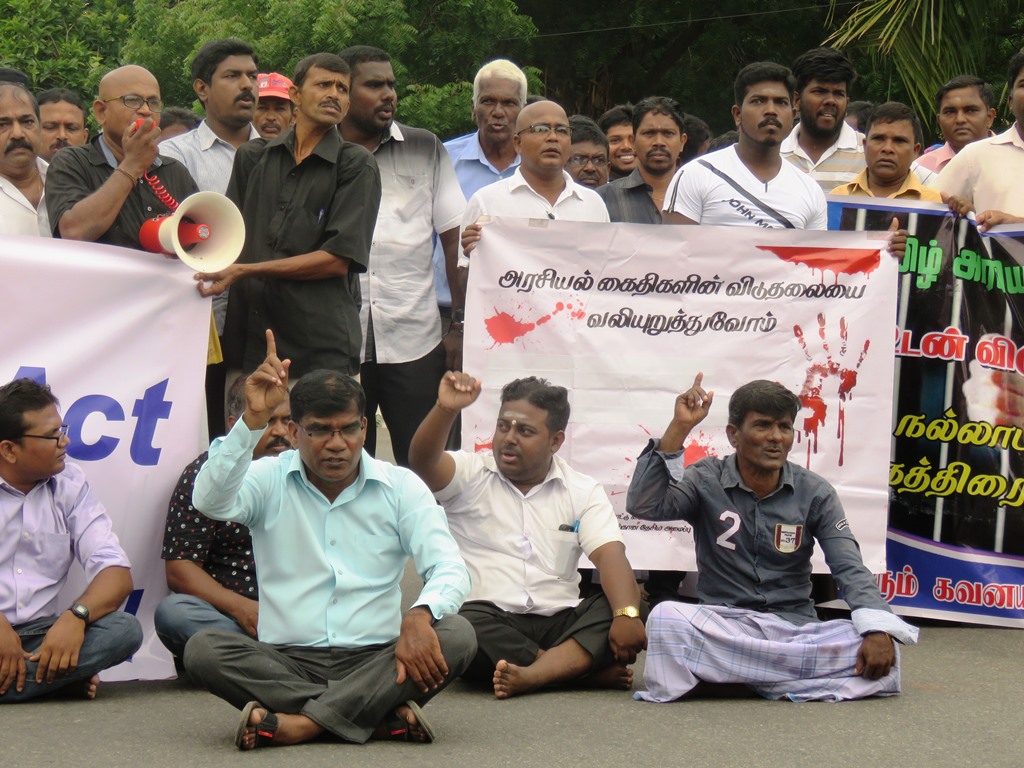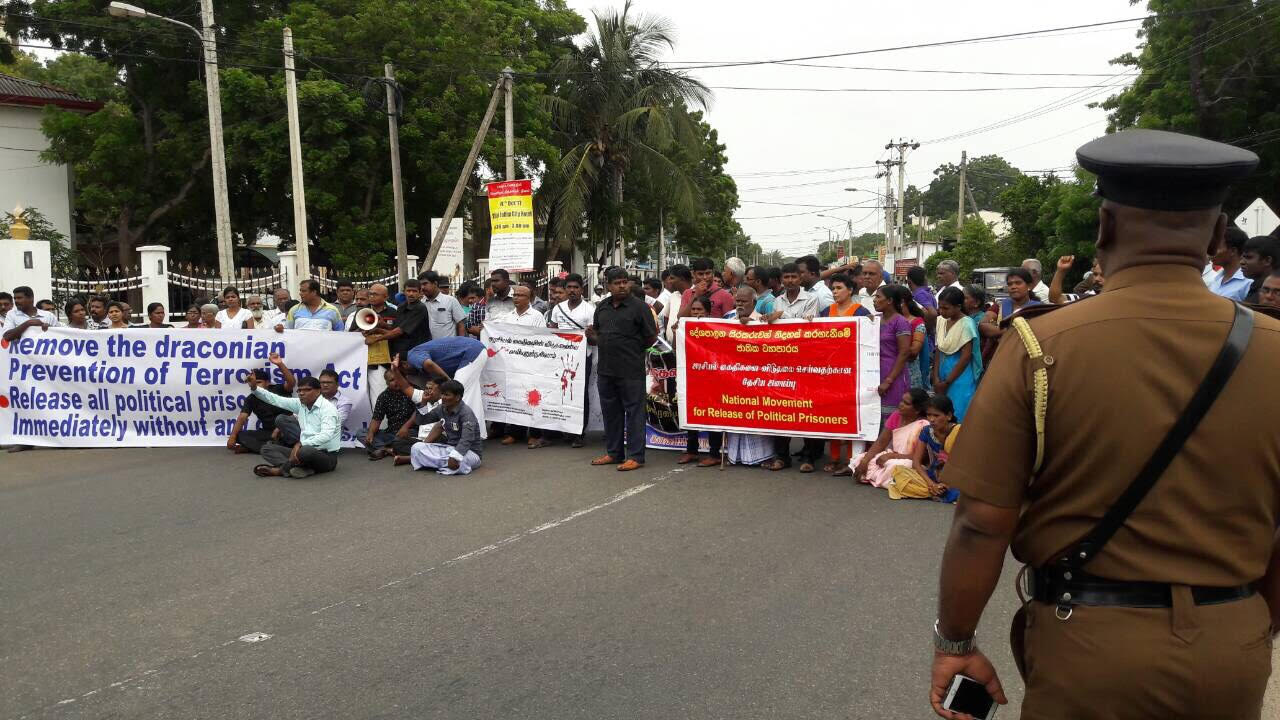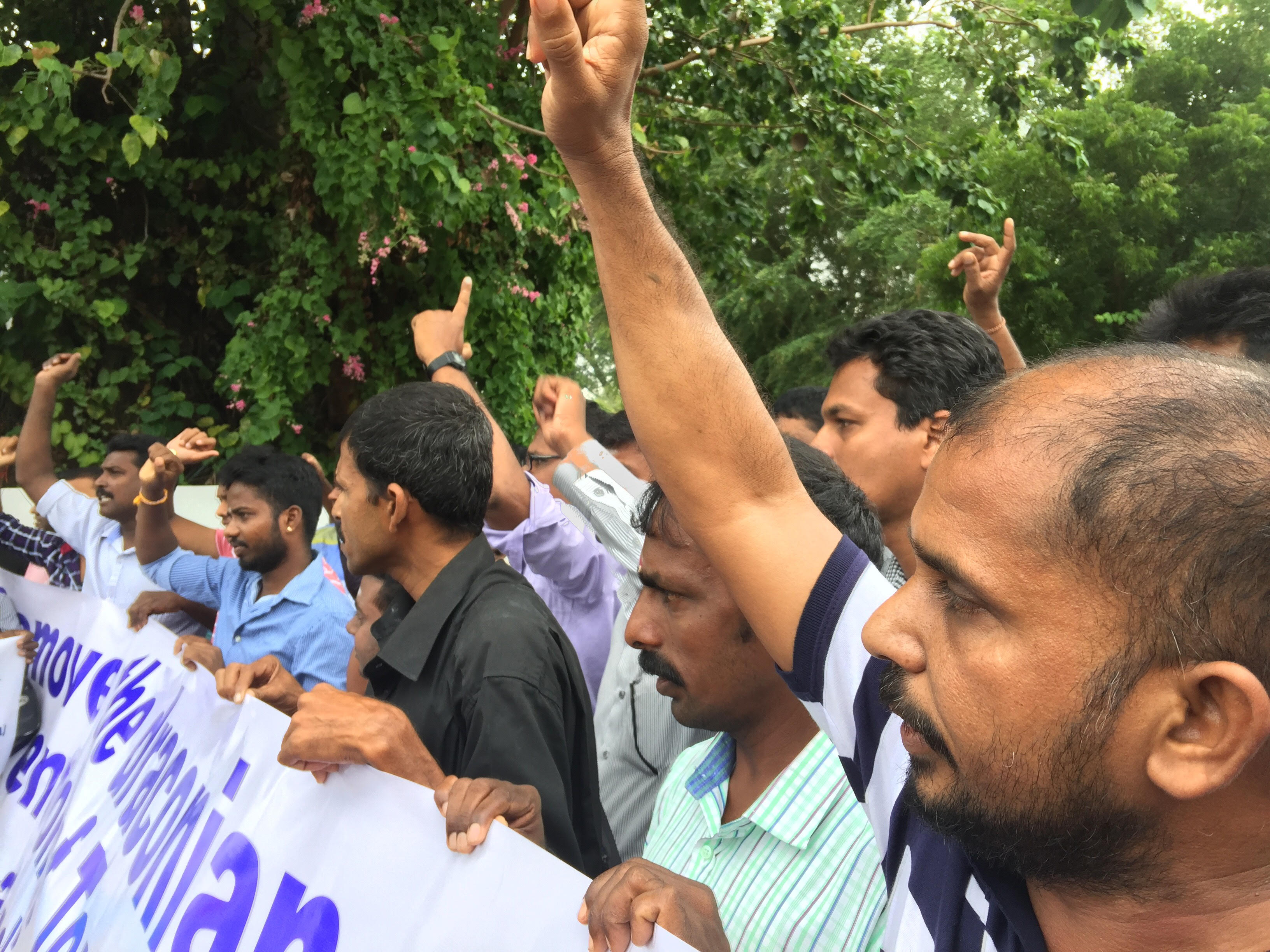 Riot police gathered by the entrance of the governor's office in advance of the protest.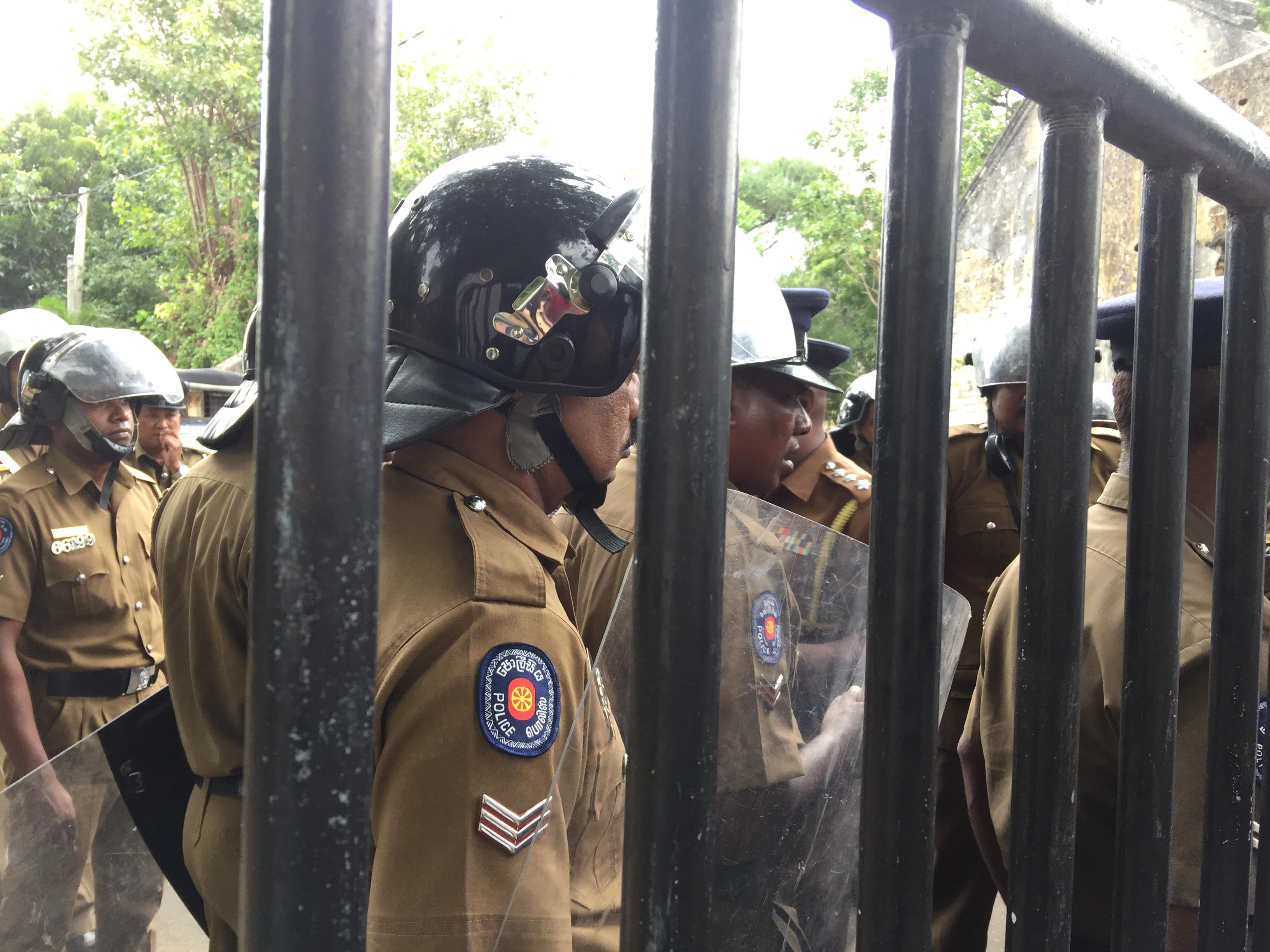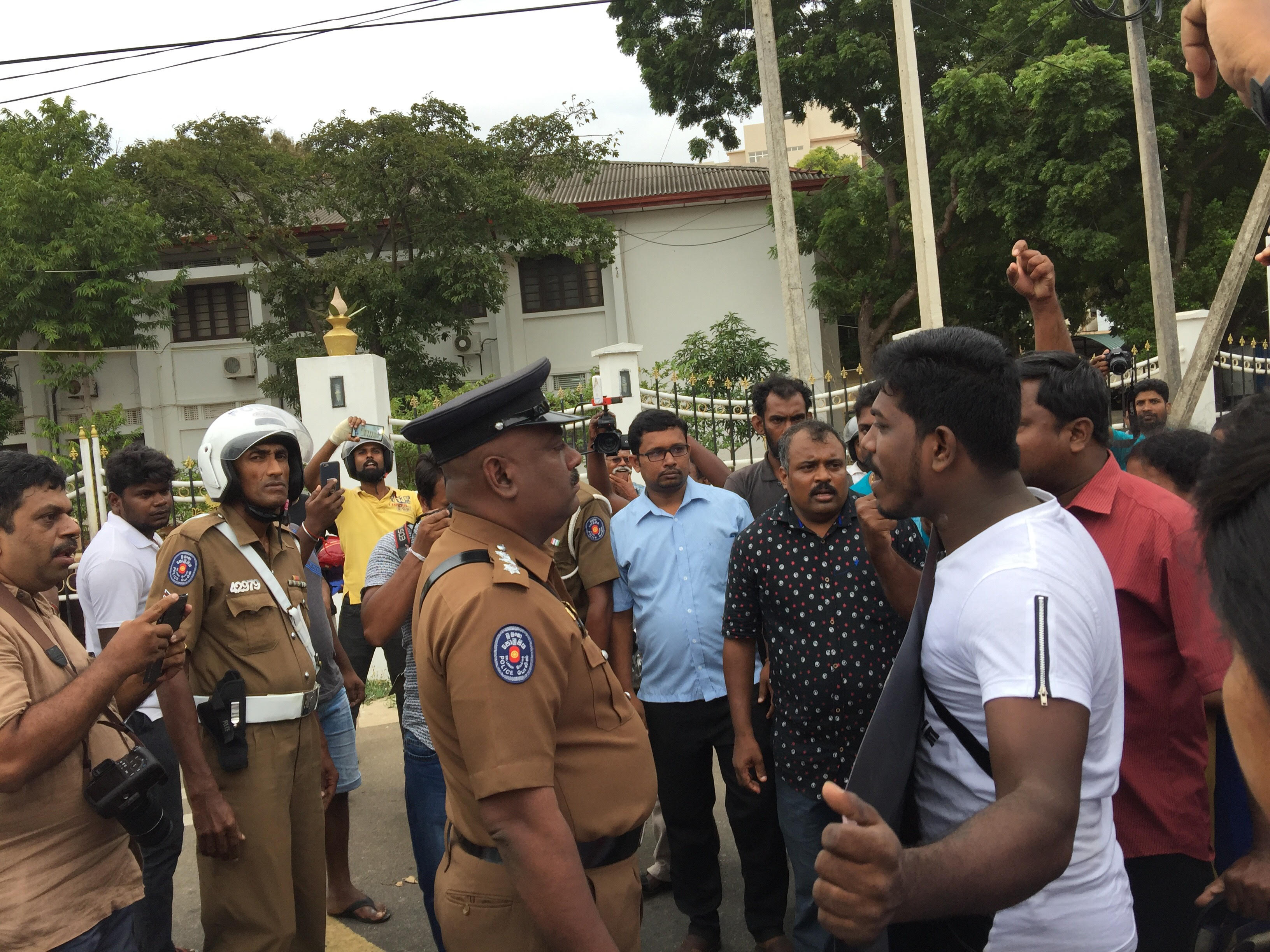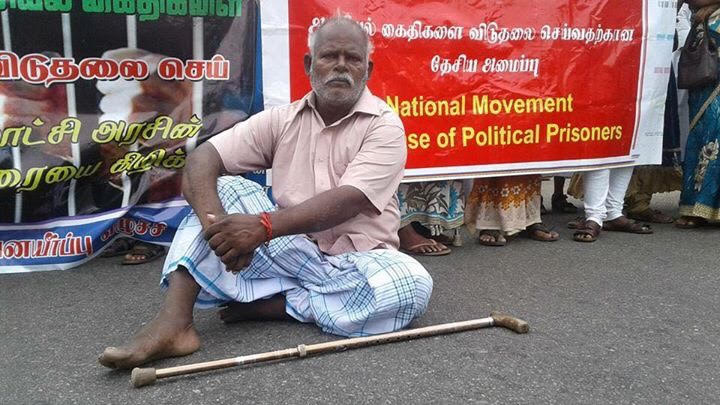 Father of the detained political prisoner, Rasathurai Thiruvarul, who is currently engaged in a hunger strike, also took part in the protest.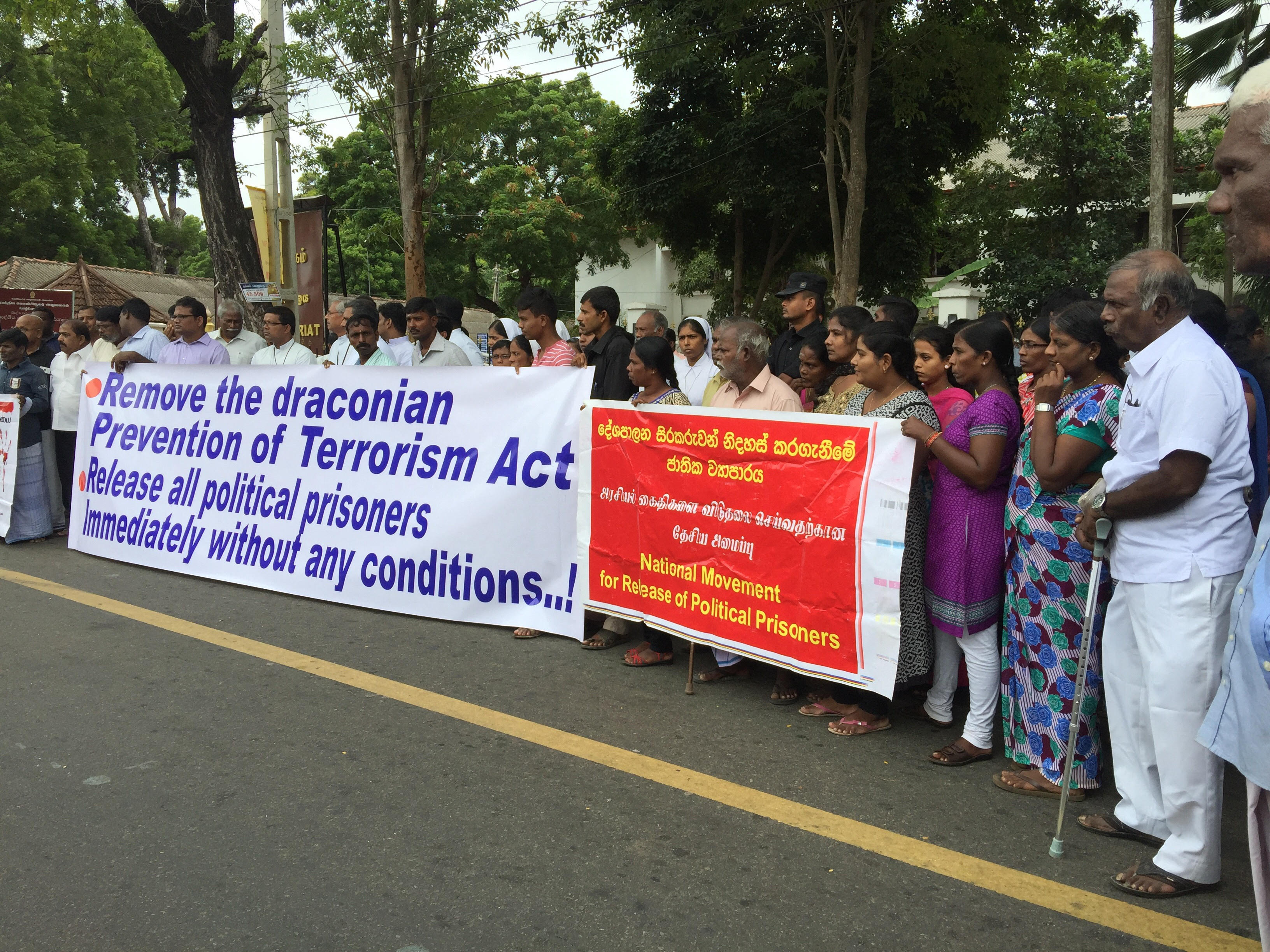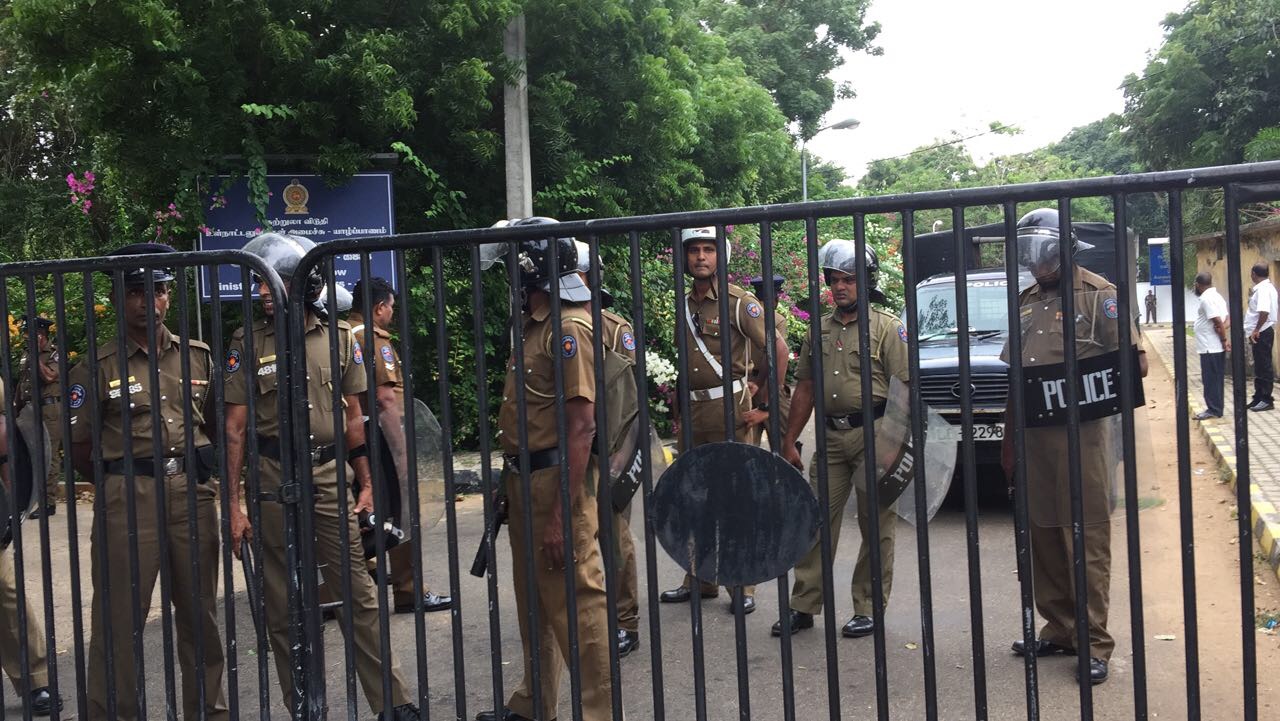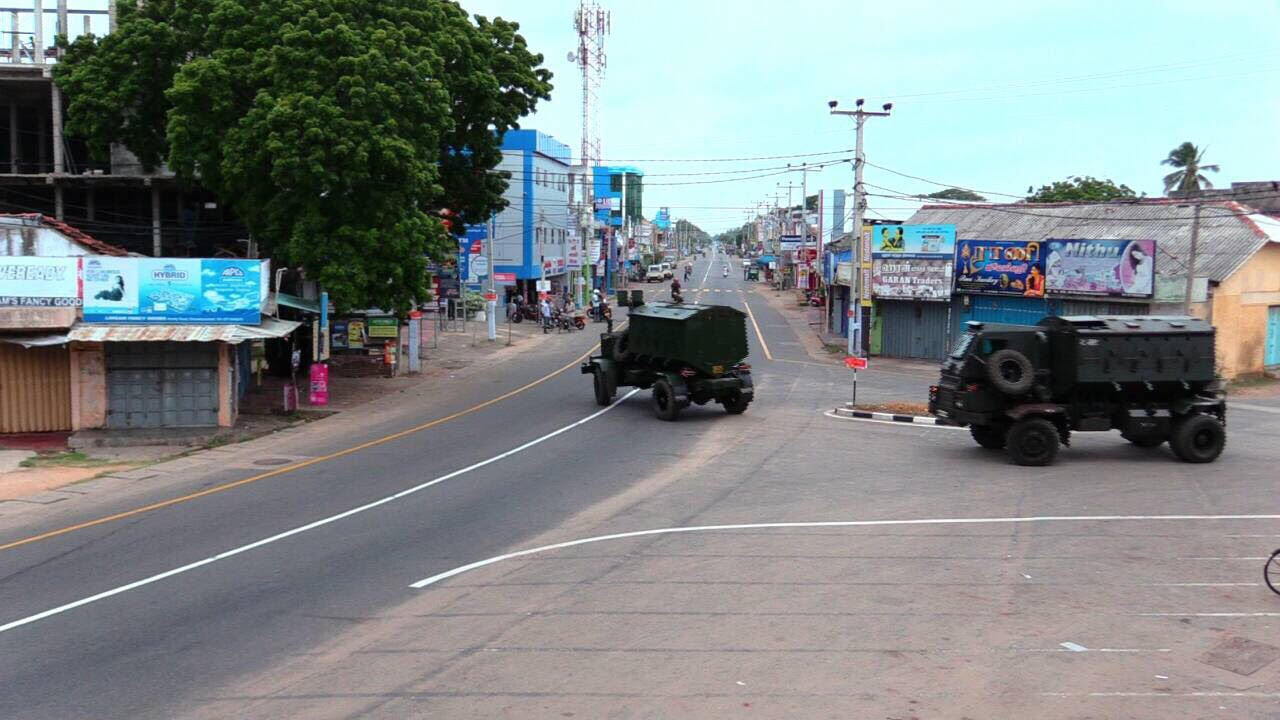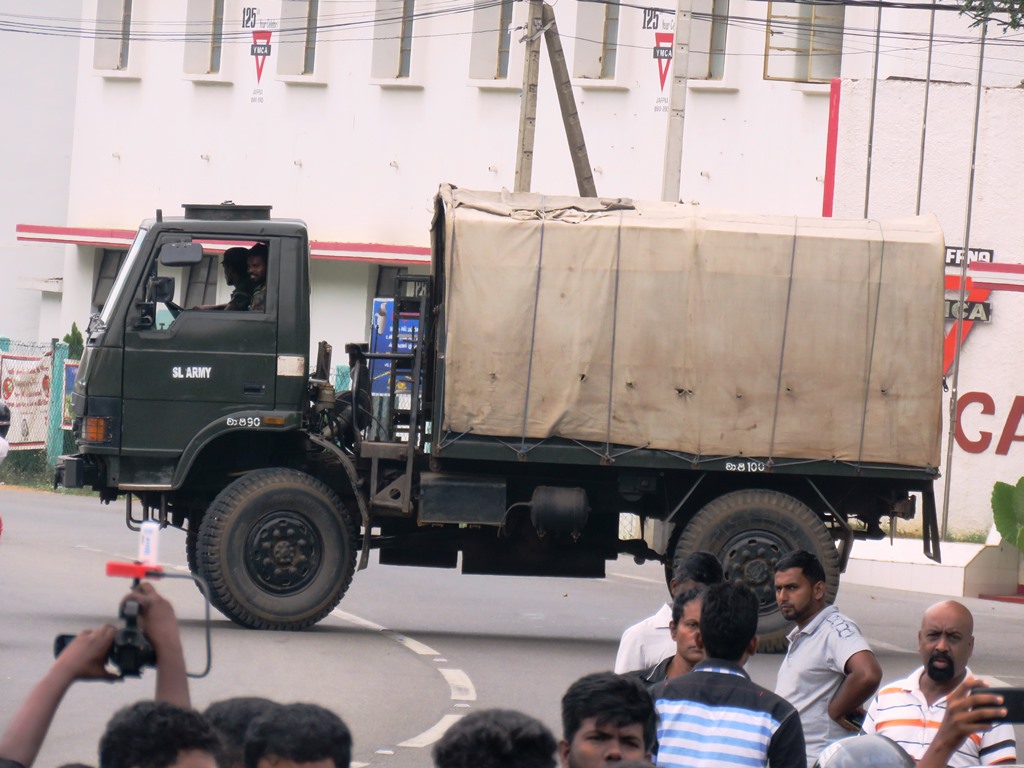 Friday's protest is the latest in a series of protests across the North-East call for political prisoners to be released. Tamil political prisoners have been detained without charge for many years under the draconian Prevention of Terrorism Act, despite repeated calls from international bodies for prisoners to be charged or released.