11 September 2018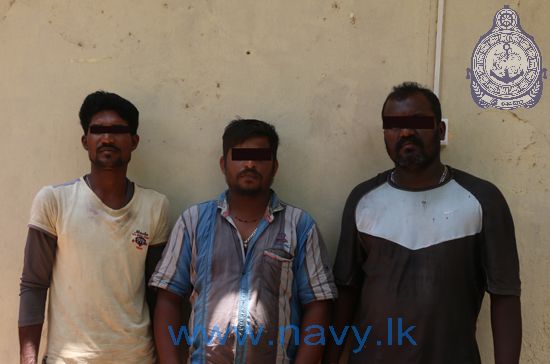 The Sri Lankan navy announced that it had arrested three Tamil men, over a reported attempt to smuggle 118kg of cannabis in Jaffna on Sunday.
The Tamil men, who the navy said were residents of Jaffna and Mannar, were arrested off the coast of Point Pedro.
The navy stated that the men had concealed 118kg of cannabis in 48 separate packs. The men have since been handed over to the Sri Lankan police for "onward legal action" it added.
The latest seizure by the military comes after Tamil UNP MP Vijayakala Maheswaran said politicians from the South of the island are responsible for supplying the drugs in the North, last month. On previous occasions, Sri Lankan soldiers have been caught smuggling drugs in the North-East.
Other Tamil politicians, including TNA MPs and the Chief Minister of the Northern Province, have also previously spoken out on drug smuggling in the North, and how rising drug use in the region is linked to militarisation and aimed at eradicating Tamil society.