12 February 2020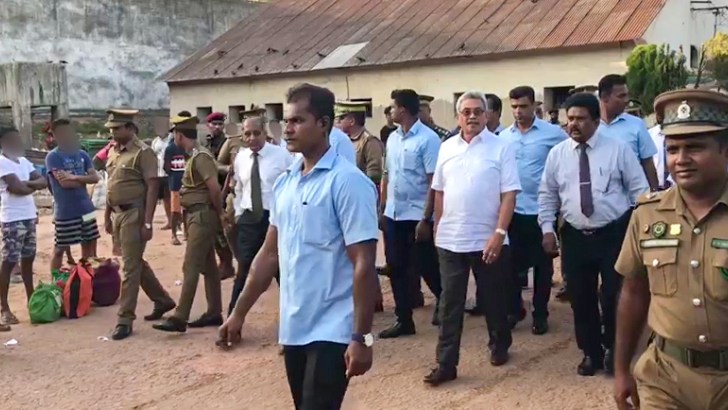 Sri Lanka's president and accused war criminal Gotabaya Rajapaksa made a highly publicised visit to Welikada prison this week, whilst his regime continues to arrest and detain Tamils under the highly criticised Prevention of Terrorism Act (PTA).
Rajapaksa was accompanied by reporters as he visited the maximum security prison in Colombo. His official website said that Rajapaksa "engaged in casual conversation with the prisoners".
The President's Media Division also said that "inmates further added that their cases have been compiled based on false information and therefore their court hearings had been delayed resulting in longer prison time".
False confessions, often obtained throughout torture, have been used by the Sri Lankan state for decades despite criticism from both Tamils and international organisations. Security forces under the command of Gotabaya Rajapaksa when he was defence secretary from 2005 until 2015, are reported to have engaged in similar tactics to imprison Tamils, with political prisoners still detained to this day.
Meanwhile, arrests under the PTA have continued whilst military search operations have ramped up across the Tamil North-East.
It was unclear whether Rajapaksa met with any Tamil prisoners.
Rajapaksa reportedly responded to the prisoners' complaints by stating "he would appoint a committee to look into the matter".