05 January 2020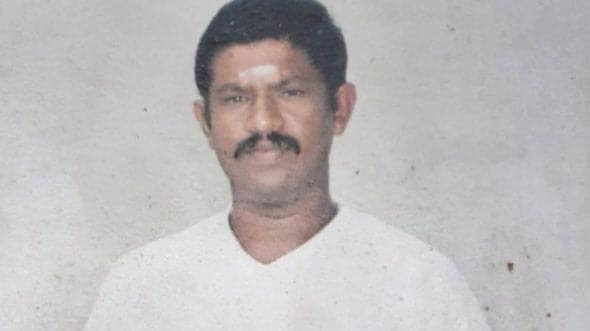 The longest serving Tamil political prisoner who was arrested at the age of 17 in 1993 has died.
Sellapillai Mahendran was arrested during a round-up in Batticaloa on September 27, 1993. Two years later, he was sentenced to 70 years in prison and life imprisonment based on a confession produced following a month of torture in detention. After appealing the conviction at Sri Lanka's Supreme Court, the 70-year sentence was reduced to 10 years but the life sentence was upheld.
While some sources claim that his 1995 conviction was in connection with the alleged killing of 600 police officers in the East - an incident which took place three years prior when Mahendran was aged just 14 - his family said that they were never told the reason for his conviction.
In the early years of his imprisonment Mahendran's parents visited him, but after their deaths, he had received no visits in prison except from politicians.
The 45-year-old Mahendran had been transferred to Welikada Prison Hospital from Magazine Prison after several months of severe illness and inadequate medical treatment at Magazine. He was later transferred to Colombo National Hospital but died there on January 1.
His funeral took place at his family's home in Batticaloa this week.