16 May 2018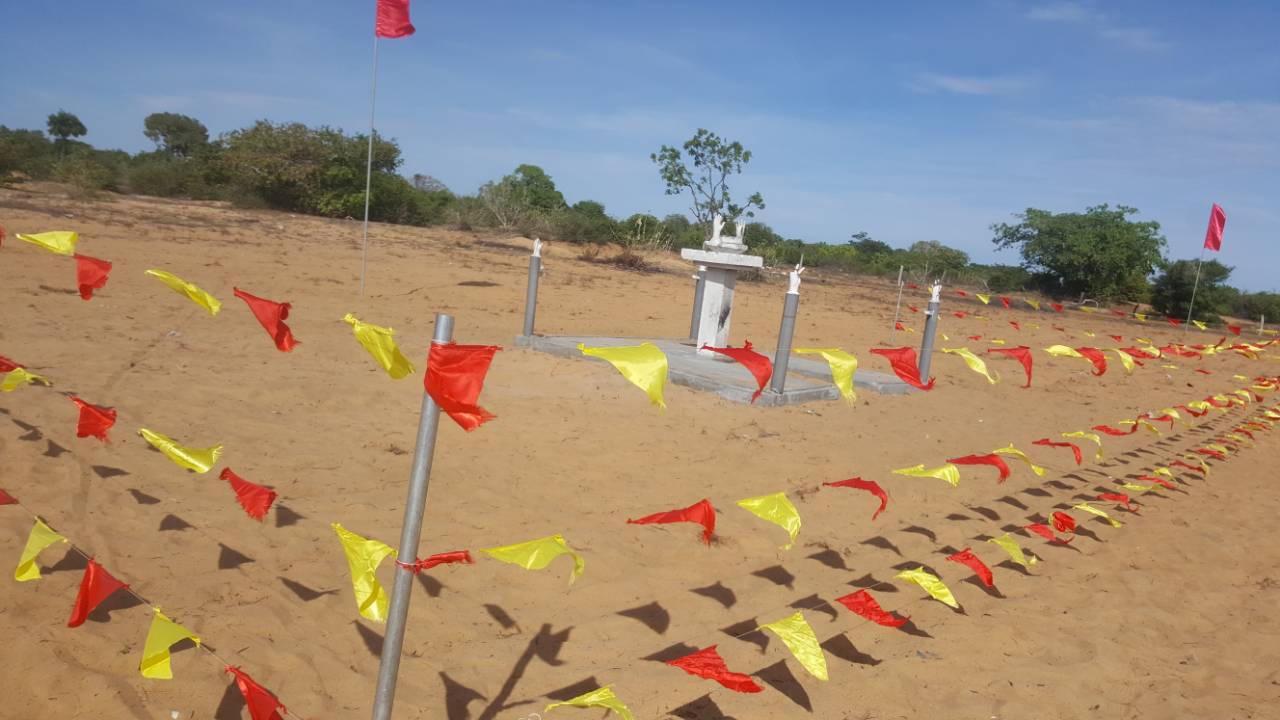 Organisers have begun preparing for a remembrance ceremony at Mullivaikkal to be held later this week, as Tamils around the world prepare to mark May 18.
Earlier this month, students from the University of Jaffna travelled to Mullivaikkal to volunteer with clearing the memorial ground ahead of marking the genocide. Red and yellow bunting has nonw been placed around the area.
Remembrance events are set to take place across the North-East and diaspora countries in memory of the tens of thousands who were killed.