11 May 2018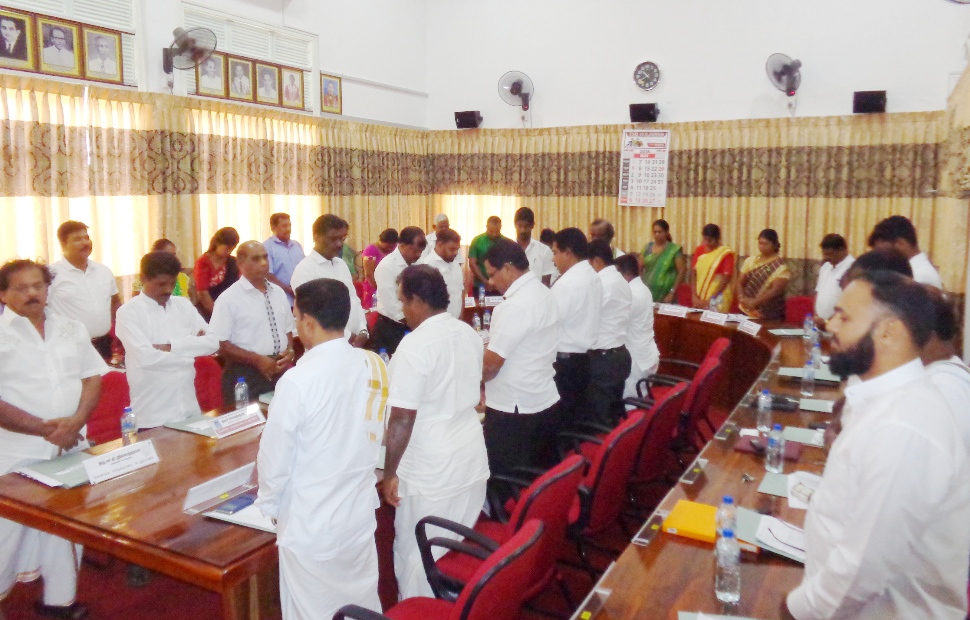 Members of Batticaloa's municipal council yesterday remembered those who had been killed during the final stages of the armed conflict. 
At the end of the council's session, members stood to hold three minutes of silence.
The remembrance comes ahead of Tamil national remembrance events planned for May 18, marking the genocide of Tamils in 2009.