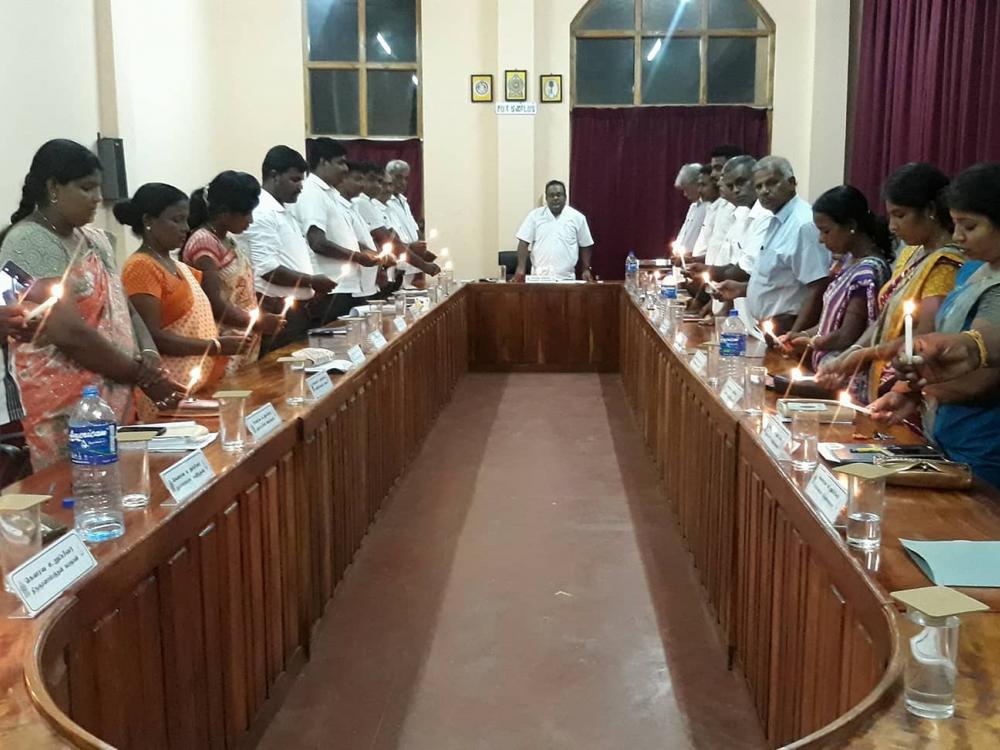 Members of Valikaamam West Prathesa Sabai (divisional council) on Tuesday remembered the tens of thousands of Tamils killed during the final stages of the armed conflict. 
Council members lit candles and held a moment's silence during their 3rd session since the recent election.
Several local government bodies have taken time during their regular meetings this week to remember those who were killed.