01 January 2020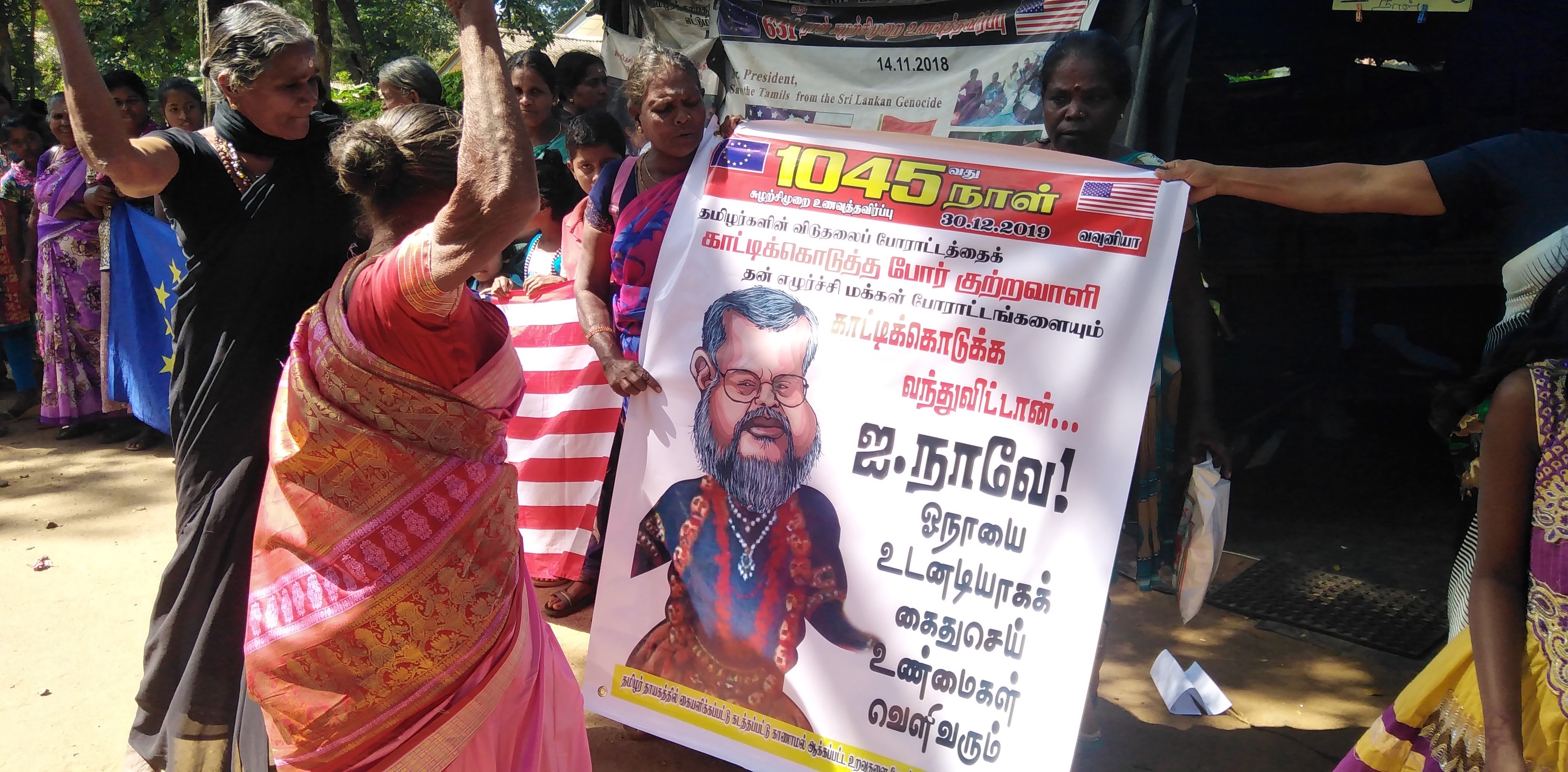 An assault on a civil society representative by paramilitary members during a protest by families of the disappeared has caused outrage in the North-East and drawn condemnation from Tamil politicians.
Coordinator of Vavuniya's citizen committee K Rajkumar was attacked while families of the disappeared protested against paramilitary leader and current cabinet minister Douglas Devananda as he was due to appear at a meeting about the disappeared on Monday.
Protesters held a placard that read "The war criminal that betrayed the Tamil's struggle for freedom, is here now to do the same. United Nations please arrest him immediately and you will learn the truth". 
They also carried a poster with a caricature of Devananda and expressed their disapproval by smearing cow dung on it and striking it with broomsticks.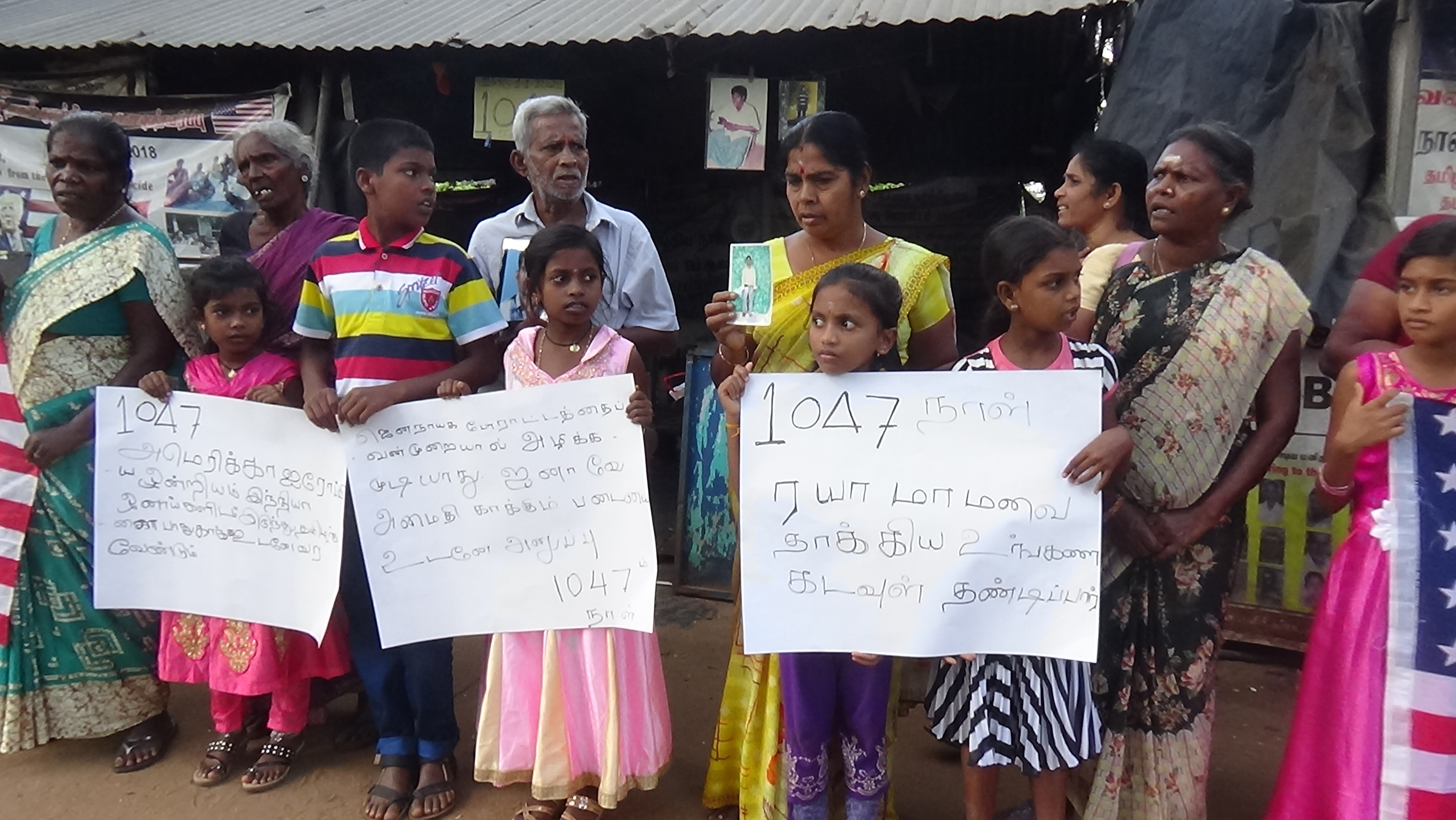 Members of Devananda's paramilitary group EPDP were angered by this and gathered in front of the protesters.
Although Rajkumar who was coordinating the protest attempted to relocate the protesters to avoid aggression from the paramilitary members, he was assaulted by them before being able to move the protest.
The assault was reported to Vavuniya police and Rajkumar sought treatment for his injuries at the town's hospital.
Families of the disappeared took to the streets again on New Year's day in a protest condemning the assault. TNA MP Selvam Adaikalanathan and former Northern Provincial Council member P Sathiyalingam also condemned the attack.