28 December 2019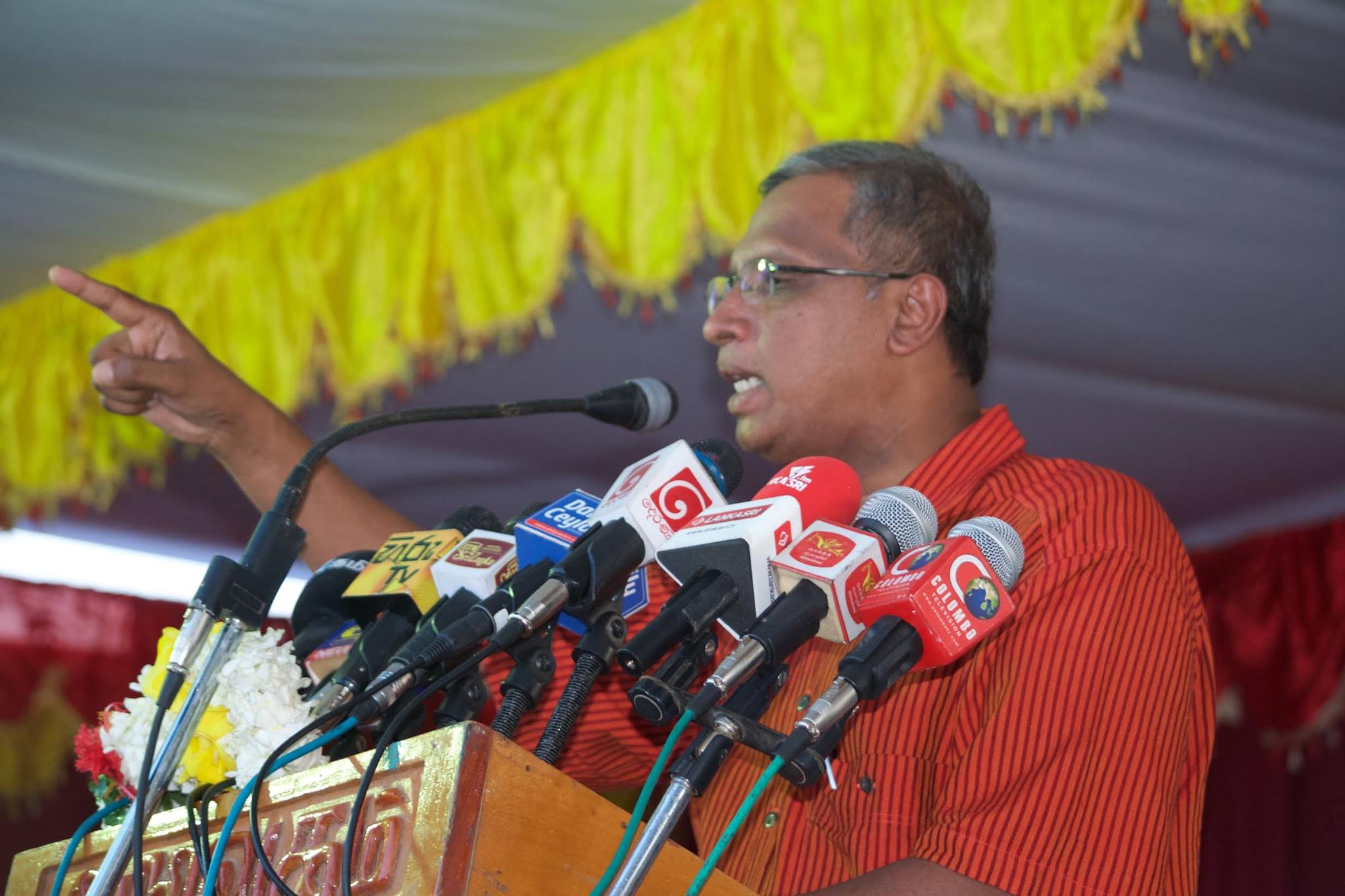 Parliamentarian of Tamil National Alliance (TNA), M.A. Sumanthiran, called for the government to investigate allegations of white van abductions before making any arrests of personnel involved with disclosing allegations publicly, on Wednesday.
This follows the arrest of former Health Minister, Rajitha Senaratne, who had called a press conference on 10 November, which was attended by Anthony Douglas Fernando and Athula Sanjeewa Madanayake. These two revealed allegations about 'white vans', with one of them claiming that he was directly involved in the abductions.
Colombo Additional Magistrate Shalini Perera had issued an order to keep Senaratne remanded until 30 December, who is receiving treatment at a private hospital in Narahenpita under the custody of the Criminal Investigation Department (CID).
Earlier, Colombo Chief Magistrate Lanka Jayaratne had ordered to further remand the two individuals arrested for partaking in the media briefing until 6 January, 2020.
Read more here: 'We fed bodies to crocodiles' admits driver of Sri Lanka's white vans
Sumanthiran attended a press conference at the official headquarters of the United National Party (UNP) where he told people that the allegations of 'white van' abductions had not started recently but emerged around 10 years ago.  
"Such stories have been in circulation for a decade now. If someone comes forth and states I was involved in such incidents; the government must investigate that. There is no point trying to arrest the MP who organised a press conference where such claims were made." he said.
Sumanthiran called the arresting of Senaratne to be pointless and against the law, whilst pointing out that the anticipatory bail application should be considered before arresting him. However, Chief Magistrate Jayaratne denied requests made by lawyers to withdraw the arrest warrant as there was no legal provision to do so.
For more information read The Island, Adaderana and the Colombo Page.