17 January 2019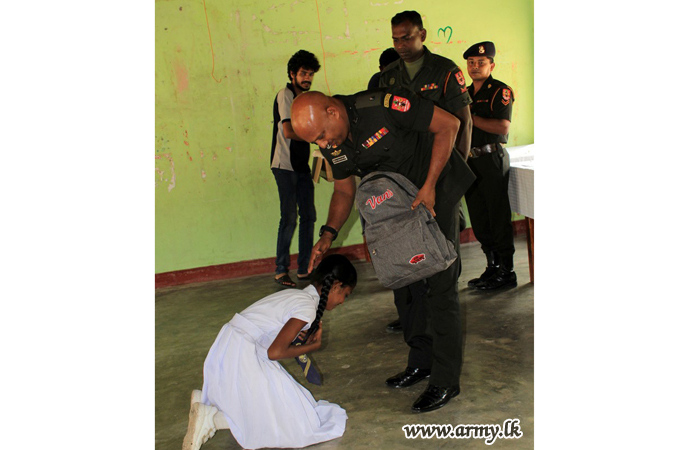 The Sri Lankan army continued with its militarisation of Tamil schools in the North-East, by teaming up with university students from Moratuwa and handing out school accessories to Tamil schoolchildren in Jaffna last week.
Uniformed Sri Lankan troops accompanied students from the Rio Club of the University of Moratuwa, to the Uduththurai Maha Vidyalaya in Jaffna where the event took place.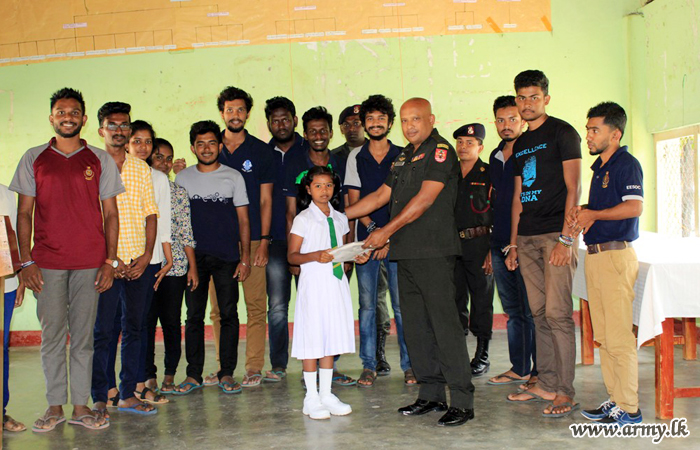 A military website stated that the ceremony was "facilitated by the 55 Division in close coordination with the Commander 553 Brigade and the Commanding Officer 10th Battalion of Vijayabahu Infantry Regiment serving the area".
The event saw Tamil schoolchildren kneel before military officers who handed them schoolbags.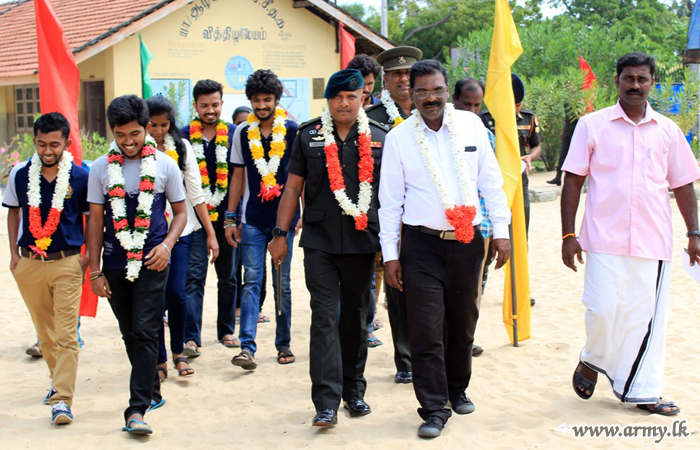 It comes as criticism over the military's involvement in civilian activities continues. The North-East continues to be highly militarised with tens of thousands of troops stationed in the region. In particular, troops have held several events with Tamil schoolchildren despite opposition from local politicians and civil society groups.