05 January 2019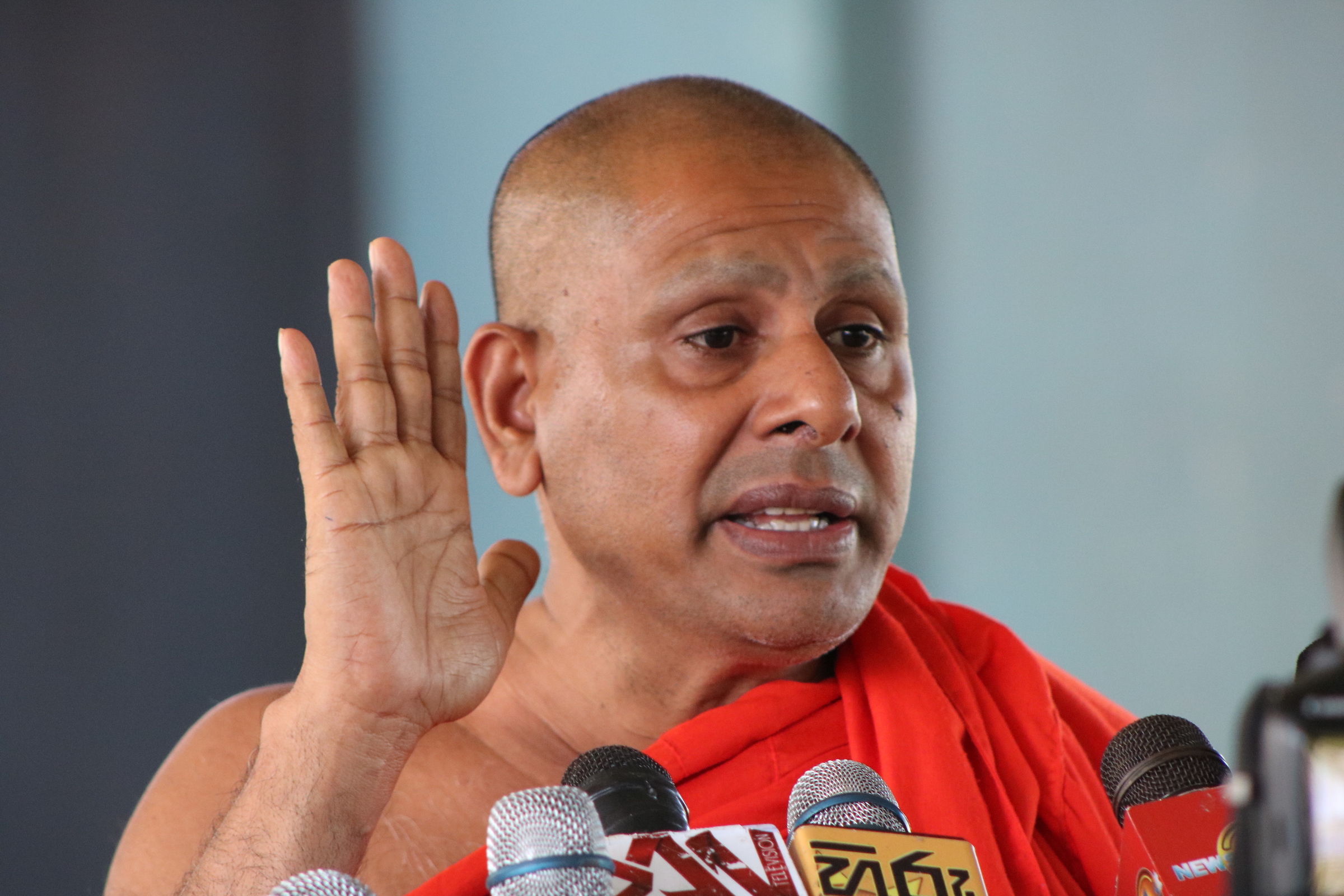 A Sinhala Buddhist monk called for Sinhalese people in Mullaitivu to receive rights over the land which they illegally occupy, and said that military forces should not be removed from the North, during a visit to flood-affected families in Mullaitivu.
Seelarathana, a monk from the Colombo suburb of Battaramulla, made the remarks while visiting families in the areas of Kokkilai and Nayaru, where local Tamils and representatives have been contesting ongoing Sinhala colonisation and land-grabs, especially under the Mahaweli scheme.
The monk criticised the Tamil National Alliance (TNA) for continuously calling for demilitarisation, and said the military should be involved in finding solutions for problems in the North.
"We are telling President Maithripala Sirisena that there is no need to remove the forces from the North," he told journalists.
He also called on the Sri Lankan President to ensure Sinhalese people in Kokkilai were granted land permits under the Mahaweli scheme.
The Mahaweli authority has been issuing land permits to Sinhalese settlers despite court decisions decreeing the land be returned to the original Tamil landowners.