01 February 2019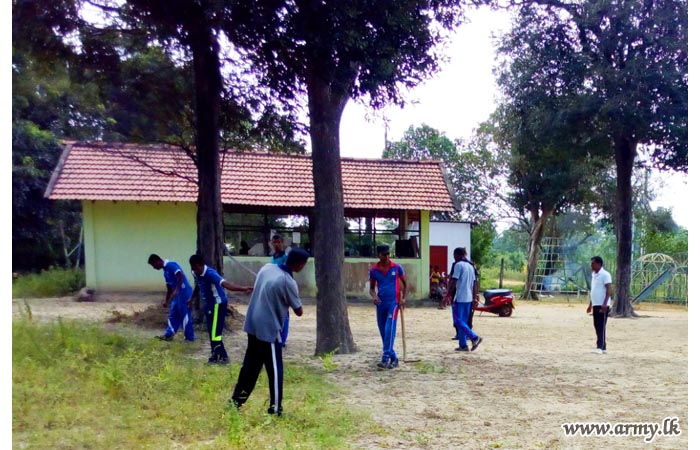 The Sri Lankan army continued with its miltiarisation of the North-East, by deploying soldiers to a Tamil pre-school in Kilinochchi to help pick up litter.
According to an official military website, 15 Army members of the 652 Brigade of the 65 Division cleaned up "garbage and other pollutants" from the Haridas Pre-school "under the supervision of Colonel Prabhath Kodithuwakku, Brigade Commander, 652 Brigade".
Their involvement in the Tamil pre-school comes as the military continues to consolidate its presence across the Tamil homeland and its involvement in civilian activities in the region, which has come under heavy criticism from local residents, civil society organisations and politicians.
Despite pledges to demilitarise the North-East, tens of thousands of troops remained deployed across the area, almost a decade after the end of the armed conflict.