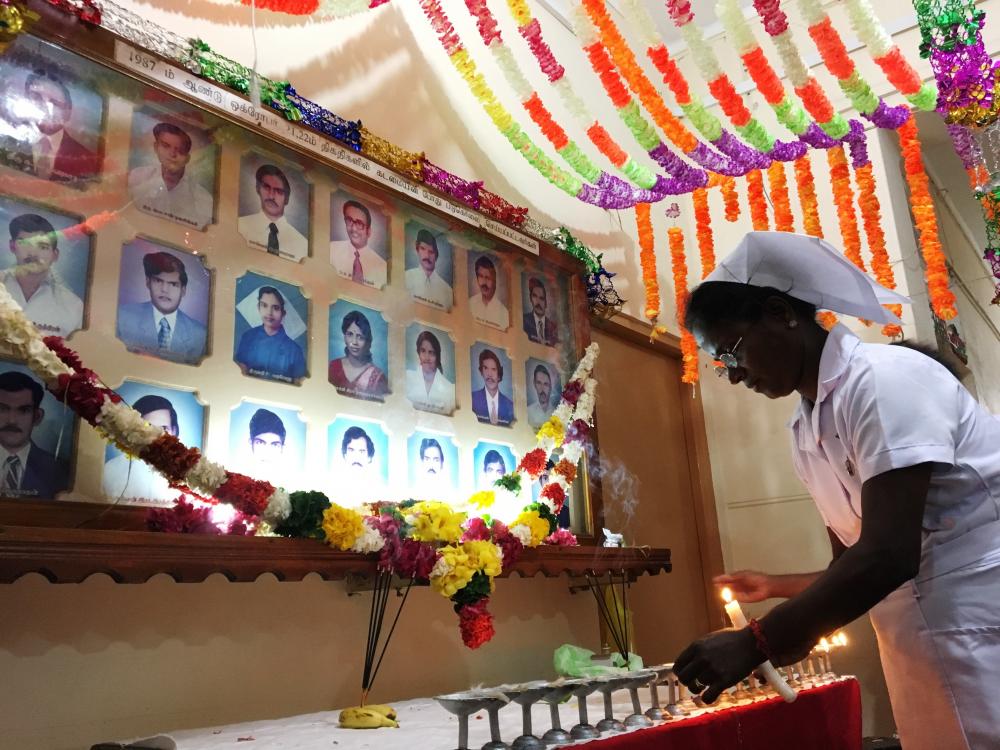 Photographs: Mayurapriyan and Shalin for Tamil Guardian
The Jaffna Teaching Hospital marked 30 years since Indian soldiers massacred 68 of its staff and patients.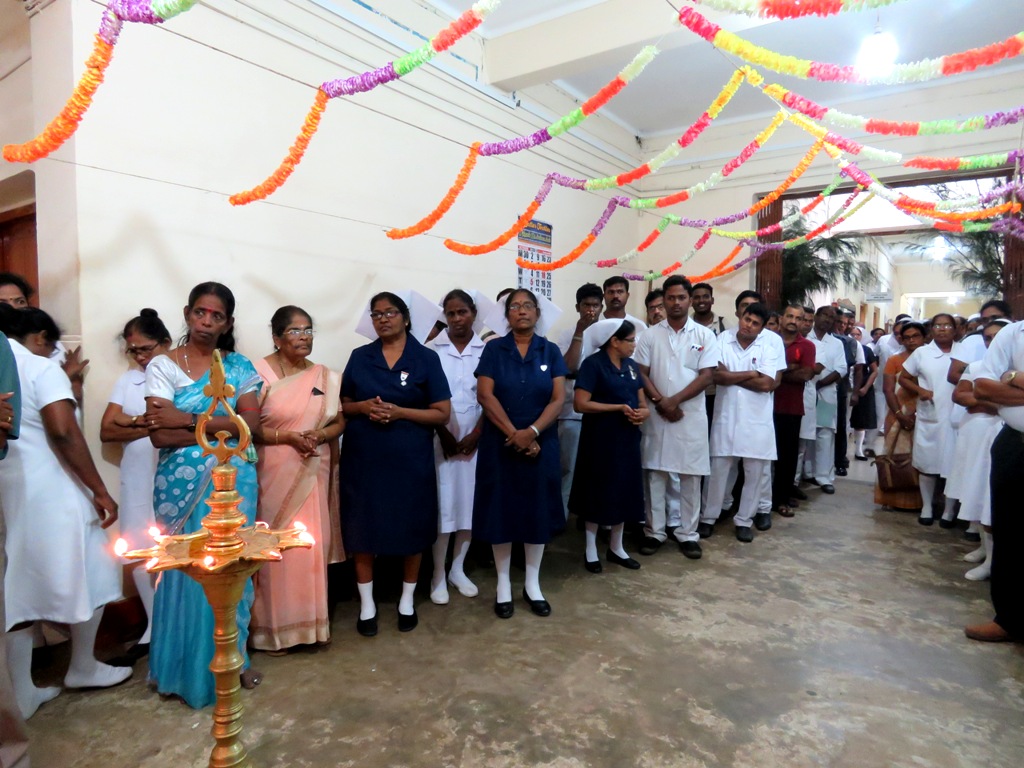 Among the 21 doctors, nurses and hospital staff who were massacred were three then leading medical specialists, Dr.A.Sivapathasuntharam, Dr.K. Parimelalahar and Dr.K. Ganesharatnan.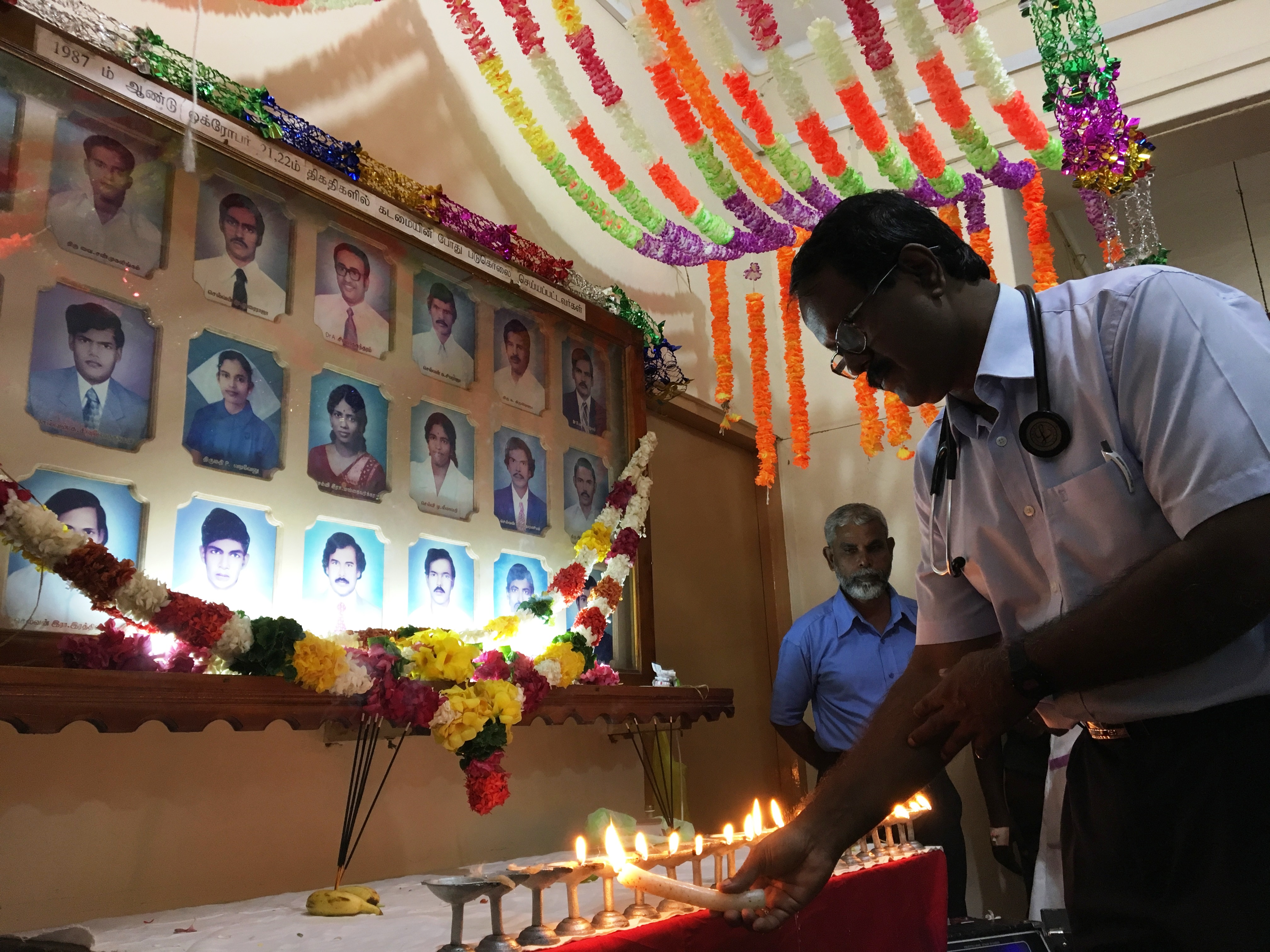 According to eye witness reports, the hospital was shelled on the morning of the 21st, before Indian Peacekeeping Force (IPKF) troops stormed the building and threw grenades and fired indiscriminately at the civilian staff and patients.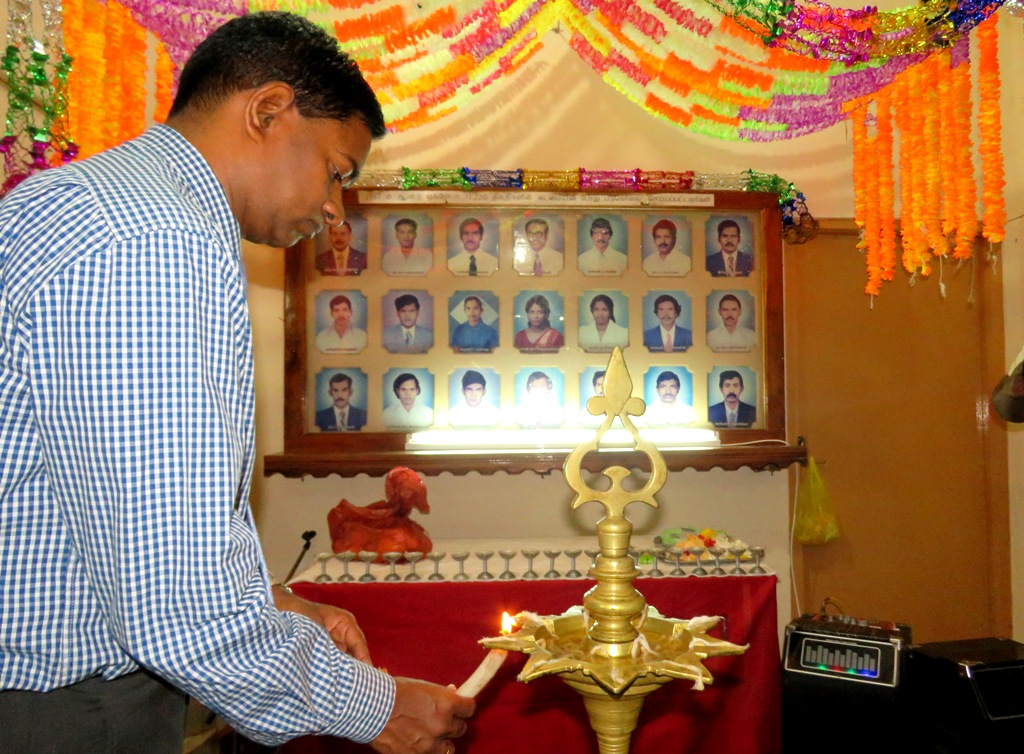 The following morning, staff who tried to surrender were fired upon before further IPKF soldiers stormed the building and ordered ten members of staff out of the building. The bodies of all ten were found later the same day.
In 2013 TamilNet reported that Indian government donors requested that the administration take down the memorial site within the hospital dedicated to those killed in the massacre, but that this request was refused.